Barn Burner's Ryan Pinder offers the 4-1-1 on new Leafs GM Brad Treliving: Leafs Morning Take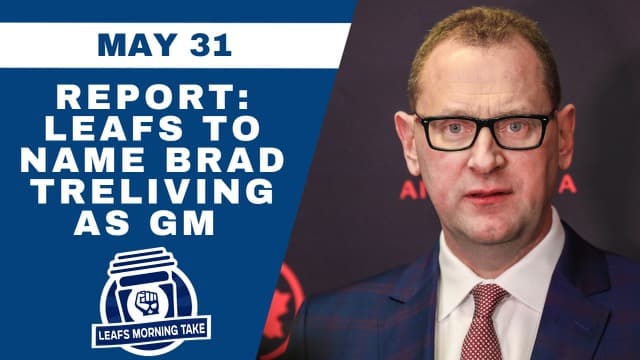 The GM search is over.
On Thursday, it's expected that the Leafs will introduce Brad Treliving as the 18th general manager in franchise history.
As expected, the entire focus of the
Wednesday edition of Leafs Morning Take
was on the big news from Tuesday night. Once again, former NHL netminder Carter Hutton was my guest co-host. We tackled on facets of the story. Firstly, we started with our opinions —the most important part.
Furthermore, we also discussed what this hire could mean for the Core Four. If there's someone who knows a thing or two about making a blockbuster trade, it's Brad Treliving. Furthermore, I'm really fascinated to see what he does with this roster.
After that, we welcomed in Ryan Pinder from Barn Burner in Calgary for some insight on the new hire. Of course, prior to parting ways with the Flames in April, the 53-year-old Treliving served as GM in Calgary for 9 years.
Lastly, for the
Betano Wrap Up
, I'm looking at the under 9.5 tonight between Toronto and Milwaukee at Rogers Centre.
Jay Rosehill's back in the mix tomorrow at 11 AM ET. We'll continue to dissect the Treliving hire. Also, the one and only Brian Burke will drop by.