Bobby McMann has cleared waivers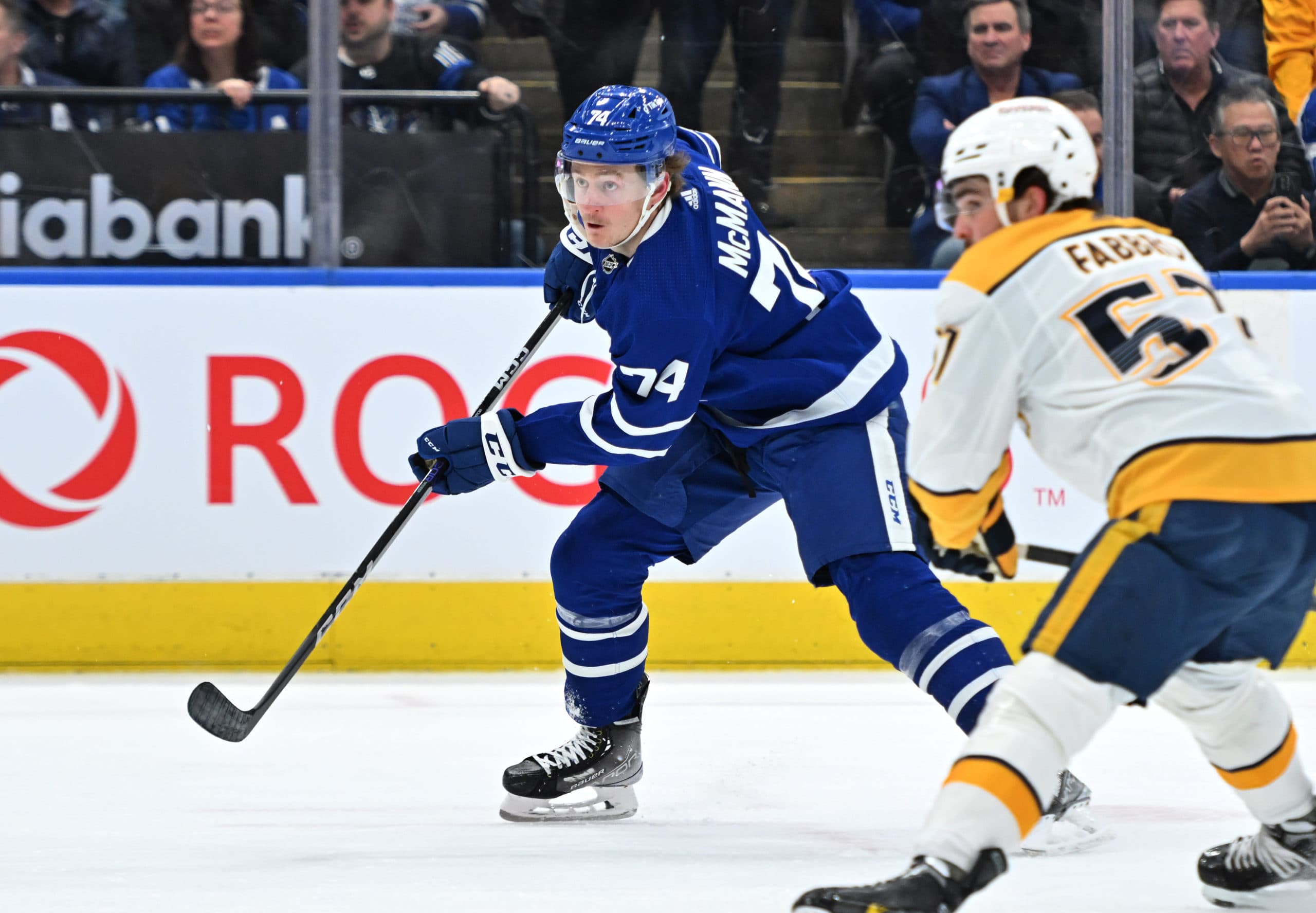 Photo credit:Dan Hamilton-USA TODAY Sports
After 24 hours of anticipation, Bobby McMann remains a Leaf as he has passed through waivers.
Now that McMann has passed through waivers, the Leafs can send him to the Marlies and bring up an extra defenceman
if needed
.
There was a real chance that
he could have been snagged up
by another team, most notably being the Penguins given the Kyle Dubas connection since he was the one that helped initially bring McMann into the organization back in 2020. So it's definitely a positive outcome that he was able to go through waivers unclaimed as he should be in the mix for some NHL appearances this season since he likely would have gotten a longer look at camp had it not been for his lingering knee injury.
As mentioned earlier, this revelation opens up room for Toronto to bring up a defender if needed and they are not short on options. Mikko Kokkonen has yet to be sent down to the Marlies so perhaps this waiver passage makes room for him to officially crack the roster. Besides him, the Leafs could also look at one of William Lagesson or Simon Benoit as both have some NHL experience in comparison to the other Marlies blueliners.
With McMann now through waivers, the Leafs are all set to begin the 2023-24 campaign and the cap shenanigans are done for the time being. The fact that the only player lost during this whole ordeal was Sam Lafferty in a trade is a good outcome since now Brad Treliving can properly assess the roster over the coming months before making any further transactions.
McMann spent the majority of last year in the AHL where he amassed 29 points (21 goals and eight assists) in 30 games while going scoreless in one playoff contest. He got a 10-game stint with the Leafs and registered an assist in that span.
He has a year left on his contract with an AAV of $762,500.
UPDATE: 
The Leafs have announced a corresponding move and as expected, McMann will report to the Marlies. Coming up to fill his spot is Benoit.