Bold Take: Zach Hyman's next contract isn't going to be $7M a year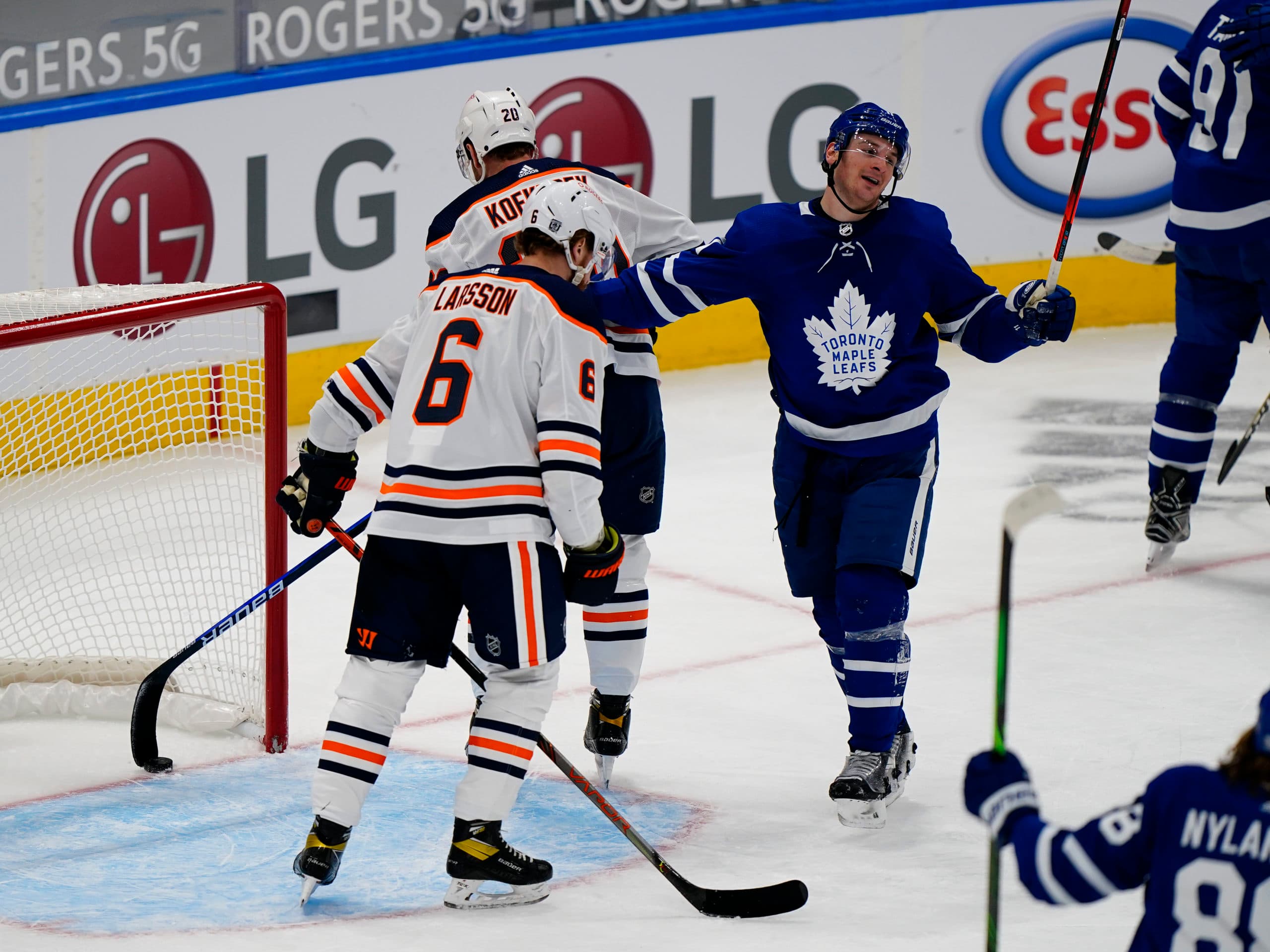 Photo credit:John E. Sokolowski-USA TODAY Sports
How's it going folks? Feeling alright? I just wanted to pop by and remind you that just because someone throws out a ridiculous number for @Zach Hyman's next contract doesn't necessarily mean that he's going to be paid that number. I get that some of you were hurt by the Nylander contract, and some of us were certainly hurt by the Marner contract, and a lucky few are mad about every contract paid to the Leafs big four forwards, but the Hyman situation is likely going to be different, and we may have the pandemic and the resulting flat cap to thank for that.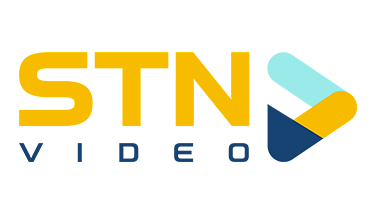 So there's the tweet that seems to be getting legs. I think it's largely based off the fact that there is a large portion of the Leafs fan population that believes that Hyman's contributions are equal to or greater than William Nylander's. While I've got plenty of time for hearing about the merits of Hyman, I think we can begin with pumping the breaks on the idea that they are equal talents. Hyman's blue collar game just has more universal appeal. It's probably a good idea to reflect on other big contracts given out to effort players like David Clarkson, Milan Lucic, Matt Beleskey, Kyle Okposo, and others and how those have typically not gone well.
Now let's look at the very basic elements of what Zach Hyman is and that's a guy who has good for 40 points, maybe 50 if he is given linemates that let him tap into his offense, but he's never officially hit that number even if he's been on pace for it. He's a 20 goal scorer, but he's also going to be 29 years old when he signs that next contract. Generally speaking players who go to the hard areas of the ice don't see their careers age like fine wine, and Hyman has already has one major injury to his name.
By now I hope you've read enough to realize that $7M isn't happening or at the very least it isn't happening from the Leafs. PuckPedia shows the Leafs have around $12.5M in cap space to work with this summer, and that involves a need for either eight players being signed or promoted to the Leafs, including a starting goaltender. I don't want to put cap hell labels on the situation since the Leafs front office has shown themselves to be capable of navigating these waters, but it is not a situation that warrants paying $7M on another top six winger especially with Robertson, Anderson, Amirov, and others in the pipeline.
So what should Hyman cost?
Well, let's jump straight into some comparisons. I decided to use my own Player Valuation Measure to assess who are the forwards most closely linked to Hyman in production this year and here's the list:
| | | | | | | |
| --- | --- | --- | --- | --- | --- | --- |
| 2021 5v5 Comparisons | PVM | On-Ice Play | Individual Outputs | Goals | Points | AAV |
| Evander Kane | 0.473 | 0.599 | 0.347 | 3 | 11 | $7,000,000 |
| Tom Wilson | 0.471 | 0.469 | 0.473 | 4 | 12 | $5,166,666 |
| Alexander Radulov | 0.471 | 0.585 | 0.358 | 1 | 4 | $6,250,000 |
| Sean Monahan | 0.471 | 0.581 | 0.361 | 2 | 11 | $6,375,000 |
| James van Riemsdyk | 0.471 | 0.403 | 0.538 | 4 | 19 | $7,000,000 |
| Zach Hyman | 0.470 | 0.609 | 0.330 | 4 | 10 | $2,250,000 |
| Tyler Toffoli | 0.468 | 0.472 | 0.465 | 10 | 15 | $4,250,000 |
| Frank Vatrano | 0.467 | 0.602 | 0.333 | 7 | 9 | $2,533,333 |
| Paul Stastny | 0.467 | 0.575 | 0.359 | 5 | 11 | $6,500,000 |
| Sam Reinhart | 0.464 | 0.606 | 0.323 | 6 | 8 | $5,200,000 |
| Boone Jenner | 0.461 | 0.429 | 0.493 | 6 | 13 | $3,750,000 |
First thing that pops up are some of the bigger contracts on that list like the numbers associated with @Evander Kane, @Alexander Radulov, @Sean Monahan, @James van Riemsdyk, and @Paul Stastny. All of these players were coming off seasons with outputs that eclipsed that of Hyman's best year, either they were 30 goal scorers, or pushing a point per game pace, and I think the cautionary aspect of this holds up that it didn't take long for any of these guys to not live up to their $6-7M contracts, with the possible exception of Monahan.
Looking at the players in the $5M range like @Tom Wilson or @Sam Reinhart, you can point to Wilson being one of those unicorn type power forwards that gets paid for fighting and injuring players in addition to being a competent complimentary top six forward, and Reinhart's deal was also driven off of pre-Ralph Kruger offensive success. Both of these contracts could establish what Hyman is worth on the high end of the open market.
Probably the best comparison of the lot is @Tyler Toffoli. Toffoli's on one this season, and interestingly enough his numbers still synch up with Hyman, but given his offensive outputs this year, he would be a $7M player easily if he was going into free agency this summer. Toffoli's numbers last season match up with the numbers that Hyman historically puts up, and given that he was also signed into a flat cap situation during the pandemic, that is probably the more realistic ceiling for someone like Hyman.
While it would be nice to point to a deal like @Frank Vatrano's as an option, the contract was signed before he truly broke out, and as a restricted free agent largely being compensated for potential. In short it seems like a slightly worse deal than the last one that Hyman signed, and one that will also warrant a raise even in COVID times.
@Boone Jenner's contract might be a couple of years old on a younger player that they were hoping could rediscover his 30 goal season to go with his defensively sound play, but it also seems like a manageable cap hit for a 3C, as it meshes with what @Alexander Kerfoot makes and perhaps that's the most important comparison for Hyman because you can't really justify paying Hyman less than Alex Kerfoot.
So this pretty much puts a Zach Hyman contract in the potential range of $3.75M-$4.25M. Perhaps it's a little less with term, or on the lower side of this scale with signing bonuses over salary, or potentially the Leafs include some favourable clauses as well to encourage him to stay in Toronto, but much of that will be available to Hyman on the open market as well, where he does seem to have the potential to be a $5M player.
All things considered, I'd be willing to bet there is a reasonable deal to be had on Hyman for the Leafs, and as difficult as it is to even accommodate a modest raise for him, it's a safe bet that he'll be the Leafs priority free agent this summer and he'll return even at the cost of having less to spend on a goaltender. Hyman has carved out a niche for himself as the capable top six forechecker, and while Toronto shouldn't let that ability walk out the door, the Leafs can't afford to pay a premium for another forward.