Bringing in jersey sponsorships could prove to be a good move for the NHL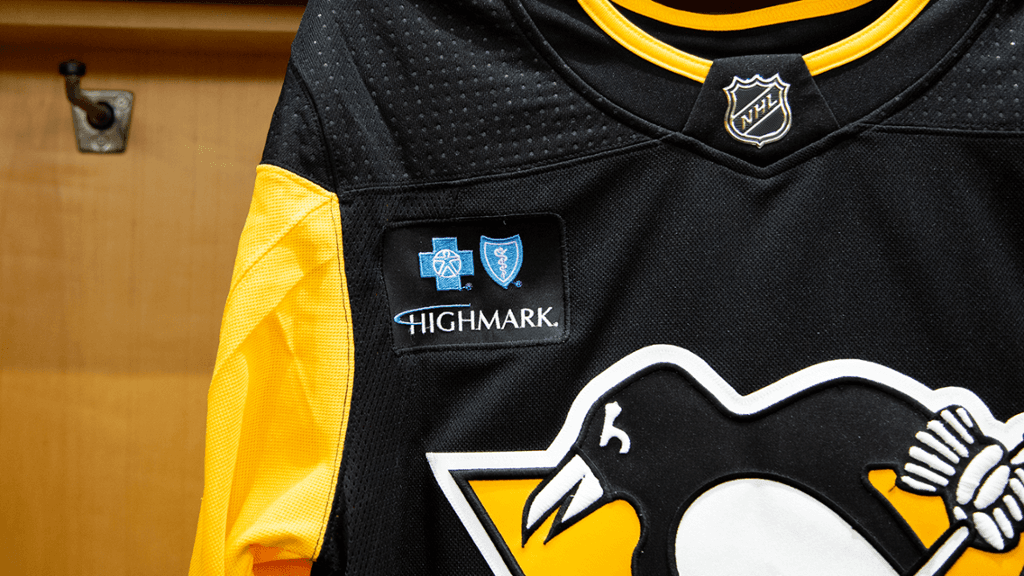 Photo credit:NHL.com/penguins
The NHL is bringing ads onto jerseys for the 2022-23 season and it's something that a lot of fans are torn about.
This is going to be an opportunity to help push the sport forward a bit, while also being able to make some money from it, too. Plus, look at every professional sports league aside from the MLB and NFL — they all have a sponsor on their jersey.
Within the NHL, there have already been a number of teams have announced who they have getting a logo stamped on their jersey, including the Pittsburgh Penguins, Washington Capitals, and Columbus Blue Jackets. This, in a couple years, will likely feel like a normal thing for teams throughout the NHL, though.
Did you notice the helmet sponsors all that much?
One side of the argument that I do understand is "Why would I want to buy a jersey with a sponsorship on it?" This is going to be a big problem for the NHL, unless they sell a jersey without the ad on it. Fans aren't going to want to be a walking billboard and they'll want to feel like their jerseys mean something.
It'll be a much bigger problem in hockey than it is in other sports because jerseys, and some teams' logos are incredibly sacred. Although it's going in that direction of ads all of the time, fans are still going to want an unscathed jersey.
And it's only fair to them since they're a big part of making this league run.
Will the NHL one day end up like soccer in Europe and MLS, where jersey sponsors take up more room on the jersey than the team itself? I don't think so. Although at the same time — some teams in Europe have had kit sponsors since 1976 — it could be a possibility within the NHL eventually.
Having sponsors on jerseys does offer a unique opportunity to some teams throughout the National Hockey League, though. Similar to what the Maple Leafs did with having TikTok be their helmet sponsorship, I think there's more room to grow off of that, partnering with certain brands.
Who would it be? I'd personally enjoy a team like Toronto partnering with Justin Bieber's clothing brand, "drewhouse". For them, it would literally be adding a smiley face onto their jerseys, which is something similar to what they've already done with "The Flipside". I'd even like to see them try something with OVO, Drake's company.
Part of this, to myself, would be really fascinating because I believe more people would buy a jersey because of the logo. There's a lot of fans who call themselves 'hypebeasts' and enjoy this sort of thing. It only makes sense that Toronto goes down this route.
If NHL teams were able to collaborate with brands such as these, I believe there'd be a lot more growth than if they partnered with a regular company like a bank. Growth comes a lot from social media right now and if the NHL was smart, they'd advise teams to go this route.
But it would be a two-way street — other companies would also want to do this as well and make money from it.
It's also worth noting that a few teams,
including Washington already
, end up getting sponsored by a sports-betting company since that's on the rise throughout North America. There's are plenty of interesting companies that NHL teams can partner with and it'll begin this year.
Although this might be something that a lot of fans don't like, I believe we should give it a few years before we say whether it's a good idea or not.
(Unedited Matthews photos via Jeff Curry-USA TODAY Sports and Manchester United kit photo via manutd.com)