Brodie in the full practice, Der-Arguchintsev and Timmins to make their debuts, fresh lines: Leafs practice notes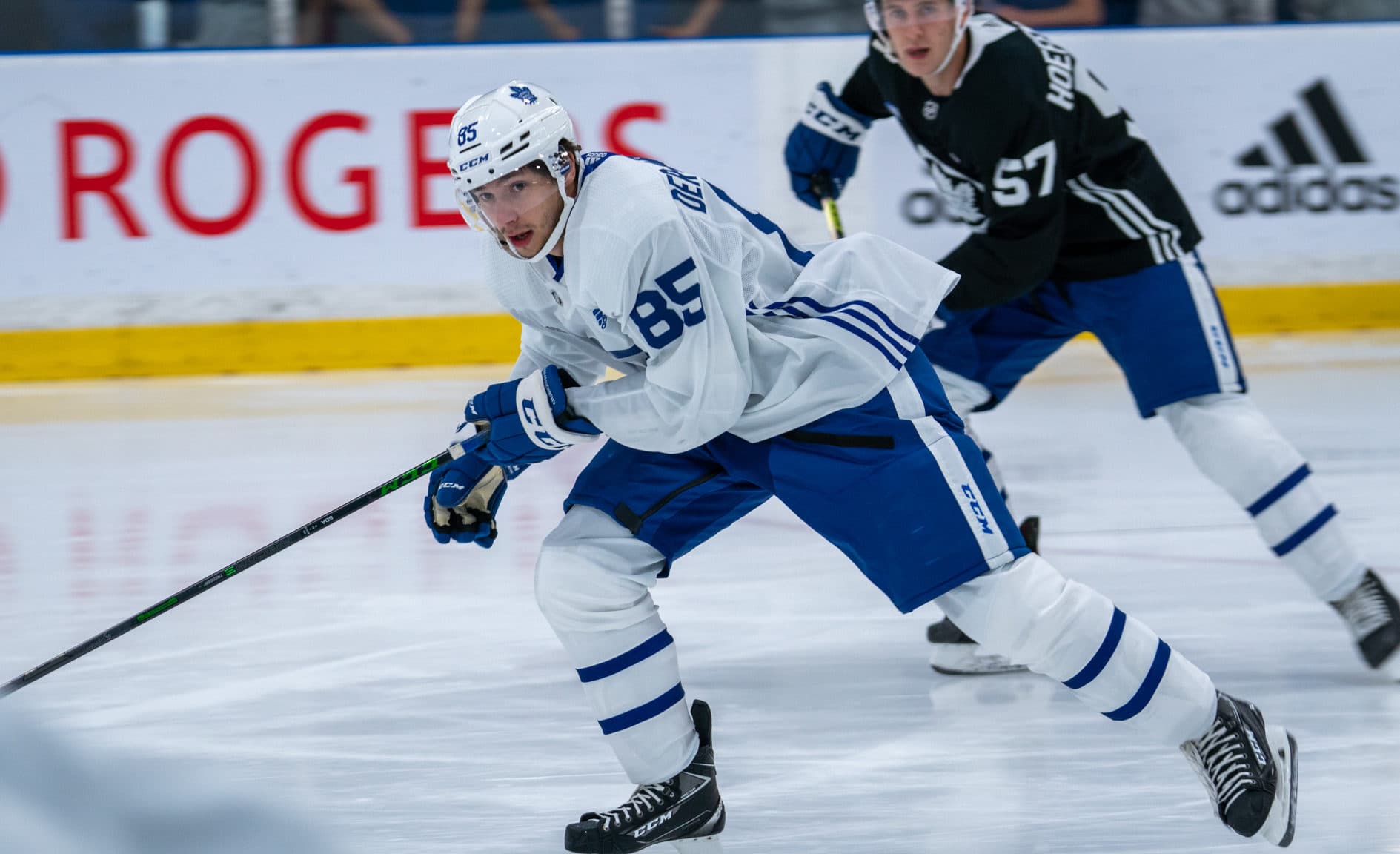 Photo credit:@MapleLeafs / Twitter
Everything is bigger in Texas and I guess that includes the news that comes out of Leafs practice. There are definitely a couple of important things to note from the skate today, so we'll dive right into those.
Amazingly enough, the Leafs have stayed afloat without their top defensemen, but Brodie being close to returning is without question great news for the Leafs. He might not be ready for Tuesday night, but having Brodie back this week gets Giordano some much-needed rest and allows Toronto to be more selective about his usage as well as the usage of Justin Holl.
Brodie has a number of places he can add value in the short term until Morgan Rielly comes back, but I wonder how much we see the Flames pairing redux with Giordano.
Semyon Der-Arguchinstev will get his rookie lap in the arena he was drafted in. A nice opportunity for a prospect who has taken some big steps in the past couple of seasons under Greg Moore with the Marlies. He'll be an interesting fit as he doesn't really offer much in the way of bottom-six abilities, so expect him to be a sheltered scoring option that the Leafs lean on for offensive zone starts.
With SDA, Holmberg, Sandin, and Hollowell on the roster, it's safe to say the 2018 draft was good for the Leafs.
Timmins might not get a rookie lap, but he gets a Leafs debut nevertheless. Timmins will replace Hollowell on the bottom pairing.
We won't get to see a Robertson/SDA Petes reunion, at least not initially. SDA will take up a spot on what will be a limited usage fourth line.
Robertson remains with the Tavares line, and we have a bit of 2021-22 throwback third line in Dallas and we'll see if their shot-suppressing ways hold up.
As for Robertson, it will be nice to see him go up against his brother tomorrow night while Nick is on a line trying to extend Marner's point streak and end Jason Robertson's streak.
The Leafs play tomorrow night in Dallas at 8:30 PM ET.