Brodie returns as Toronto entertains Los Angeles: Leafs Tailgate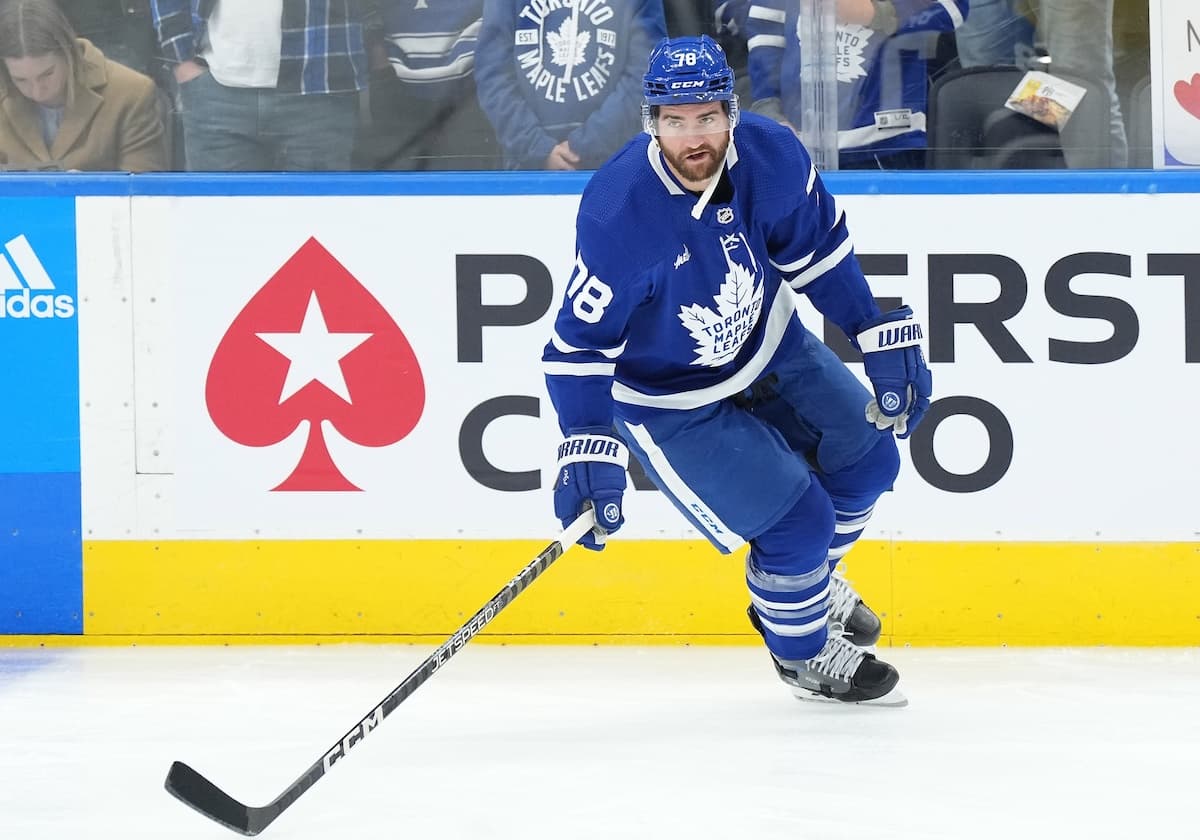 Photo credit:Nick Turchiaro-USA TODAY Sports
After missing 12 games with an oblique injury, T.J. Brodie is set to make his return tonight as the Maple Leafs (16-5-6) entertain the Los Angeles Kings (14-10-4) at Scotiabank Arena. He'll play alongside Conor Timmins, who will make his home debut for Toronto.
Both teams are coming off road victories on Tuesday night; Toronto blanked Dallas 4-0 and L.A. smothered Ottawa 5-2.
Furthermore, this will be meeting two of two between the two squads this season. Back on October 29th in Los Angeles, the Kings grabbed the opener 4-2.
Meantime, the Mitch Marner point streak watch continues. The 25-year-old, who picked up an assist against the Stars, is now up to 20 straight games with at least a point. The Leafs have their own point streak going, too. They're 9-0-3 over the past 12 games and haven't lost in regulation since November 11th. Ironically enough, that's also the exact amount of time that T.J. Brodie was out.
Ou, the intrigue.
Time: 7 PM ET (TSN)
Starting Goalies:
LAK Jonathan Quick – LIKELY (8-7-2, 3.33, 0.888)
@
TOR Ilya Samsonov – CONFIRMED (7-2-0, 2.09, 0.924)
Projected Lineups:
Three Storylines:
 20 GAMES & COUNTING
He already set the franchise record, it's gravy from here for Mitch Marner. As referenced, on Tuesday night, the winger picked up an assist to extend his point streak to 20 games. So, if you're keeping score at home, he's up to nine goals and 18 assists for 27 points over the duration of the streak. Honestly, I'm just sitting back and enjoying the ride. It will be difficult, but I'd love to see Marner challenge the modern-day records set by Patrick Kane (26) and Sidney Crosby (25). That's some remarkable company, that's for sure. One game a time.
DISCIPLINE ISSUES?
Maybe it's a developing trend, maybe it's not. Over the past two games, the Leafs have racked up 13 minor penalties. I know the goaltending and penalty kill has been fantastic lately, but I do not think this is a strong recipe for success. They need to clean this up before it becomes an actual issue. Just some food for thought ahead of a meeting with the league's hottest power play; Los Angeles is 11-for-20 on the PP over the past seven contests. Insanity.
AUSTON MATTHEWS
Lost in the shuffle of all the Marner point streak hoopla is the fact that Auston Matthews is starting to look like Auston Matthews again. And that's bad news for the rest of the NHL, especially when you take into account how strong all of Toronto's big boys have looked recently too. Matthews has four goals in his past five outings and 12 in the past 20. He's making the game look easy again, the early season slumber (by his standards) looks to be a thing of the past. Enjoy the ride.
BETTING:
(As of Noon EDT)
Prop Play:
Mitch Marner Over 2.5 SOG