Bruce Boudreau is not worried about Mitch Marner's 'slow' start: Leafs Morning Take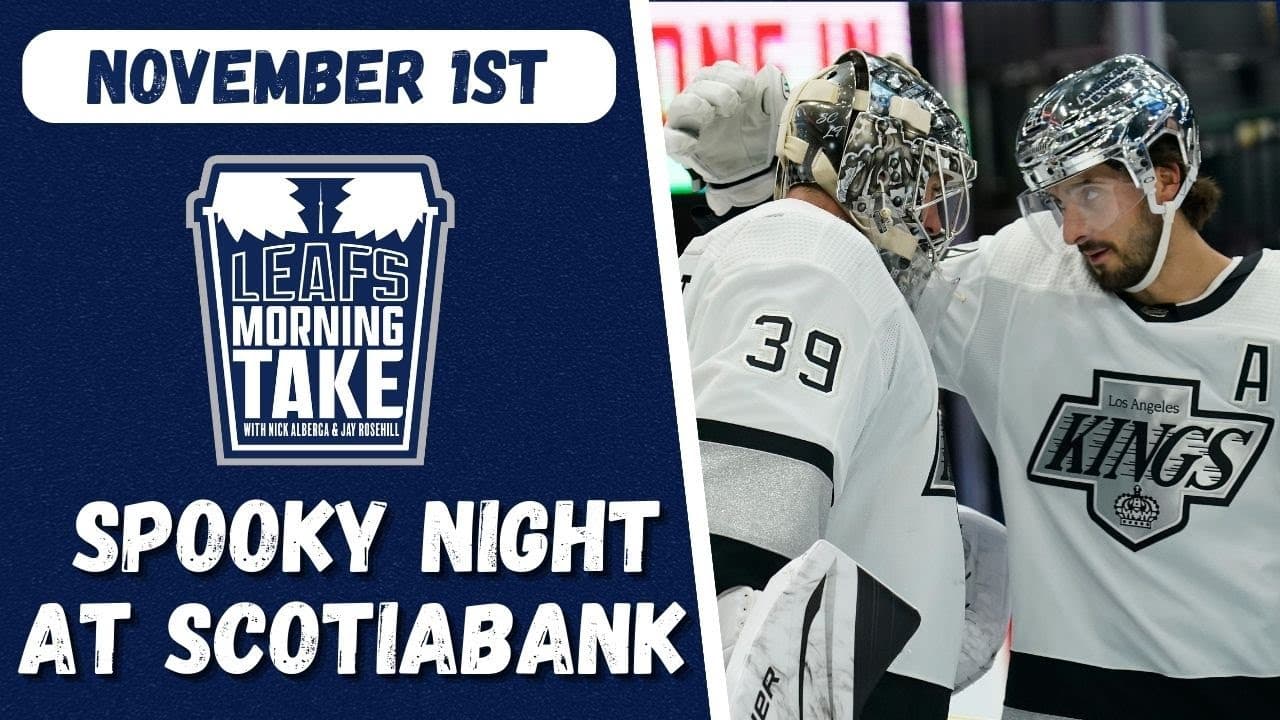 Let's call a spade a spade: The Leafs took a giant dump on Halloween to conclude an otherwise successful month of October.
And unfortunately, that's going to happen from time to time in the NHL world.
When you know, you know.
As expected, the
Wednesday edition of Leafs Morning Take
offered an all-encompassing breakdown of whatever that was from the Maple Leafs at Scotiabank Arena on Tuesday night. They were terrible. Having said that, the Kings deserve a lot of credit for the way they played, too.
Presented by DoorDash, in The Appetizer, we talked about 'scheduled losses' and also the dreaded first game back from a lengthy road trip. For some reason, it seems to happen frequently around the NHL where teams have a rough time showing up after an extended time away from home. Contrary to popular belief, it's not just a Leaf thing. Crazy, right?
Meantime, we were happy to have Bruce Boudreau join us for his inaugural appearance of the new season. We got his thoughts on the ugly 4-1 loss to Los Angeles before transitioning to more of a general conversation about the team as a whole. We talked Sheldon Keefe, Mitch Marner, and the new pieces on the roster. Gabby's the best.
Anthony Stewart will be filling in for Jay Rosehill on Thursday. Join us at 11 AM ET as we preview the first meeting of the season between the Leafs and Bruins.