Burning Question: Will the Leafs make it beyond the first round this year?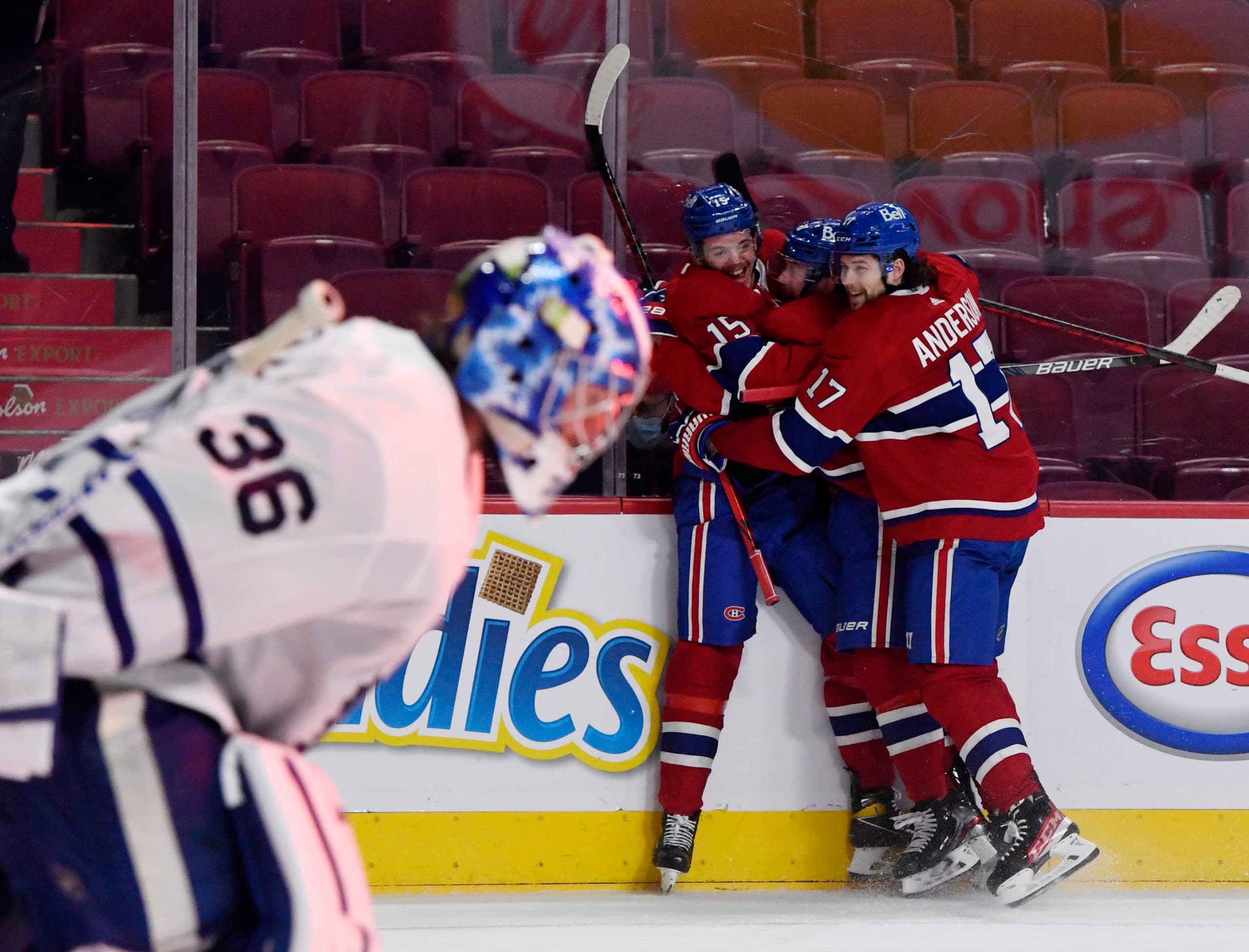 Photo credit:Eric Bolte-USA TODAY Sports
Over the course of the past couple of weeks we've been running some Burning Questions posts on this site, trying to deal with some of the big questions surrounding the Leafs. The one big burning question that has always been left looming is the one that has a lot of fans willing to completely throwaway or ignore the regular season and focus entirely on the postseason, and that question is "Is this the year the Leafs finally make it out of the first round?"
We'll start with the fact that it's impossible to know for sure. Law of averages say that a team as good as the Leafs will eventually have something break their way instead of things going against them, and they'll get there. I can appreciate that appeal to the math of it. The problem with math though is that it ignores the fact that it's the Leafs we're talking about. They've always been able to find new spectacular ways to have things fall apart on them. No other team blows a 4-1 lead in a game seven, no other team loses to an emergency backup goaltender that they employ, no other team blows a 5-1 lead against the Ottawa Senators, no other team loses to a team that is returning from a COVID outbreak, and while there are plenty of teams (well, not plenty, 28) that have blown a 3-1 series lead, the Leafs managed to do that as a top seed. As much as winning would be great, maybe we need to take pride in how spectacularly the Leafs lose.
Expecting anyone to be able to answer a question about playoff outcomes this early on is a bit of a fools' errand. We don't know what the injury situations will be like, there are plenty of new, young, and new to the Leafs players that we need to wrap our heads around, and of course there's the voodoo of goaltending to factor in as well. No one will have a good idea of what the Leafs can do until they start showing us. That being said, I asked the writers of TLN anyway, and here are their responses to "Is this the year the Leafs make it out of the first round of the playoffs, and why?"
Michael Mazzei: 
I want to say yes because that's what I tell myself every season. But I don't feel fully confident yet until I see what this team can do on a nightly basis. It also doesn't help that they return to a very competitive Atlantic Division which results in them facing a tough opponent in the first round. So as much as I'd like to say they will finally snap the nearly two decade curse, I don't know if they will.
Joseph Zita:
Would I be crazy to say no given they haven't made it past the first round in five straight seasons? Or would I be realistic because these are the Toronto Maple Leafs we're talking about after all?
Well, I could definitely see them not making it past the first round because as I said, we've seen them fail five straight years and now it's been 17 long years since they've last won a playoff round. To put it into context, I'm 21 years old. That means I was 4 years old when they last won a round in the playoffs so I think it's safe to say I don't remember much from that series. However, part of me wants to say yes. Yes, this is the year they finally get over the hump and make it to the second round, simply because how much longer can this possibly go on for?
This might certainly be the last chance that all four core players get on this team. If they don't get out of the first round, there's going to be changes in this organization and I know and we all know they obviously don't want that to happen. Year after year of the same story in the playoffs will obviously get to a player's head and management too. And the last playoffs was without a doubt, the most impactful series in a negative way for that organization in a very long time. I know we all say next year is the year they make it out of the first round. But I truly think, that after what we all witnessed and of course, what the team went through in that first round after being up 3-1 on Montreal and blowing it, there's no way they don't use that for motivation.
They were heavy favourites in that series and looked like they were ready to cruise through it after game 4. Well, clearly they didn't, and just like Tampa Bay getting swept by Columbus in 2019, they used that as motivation, addressed the needs they needed to address and the rest is history. I'm not saying Toronto will win back-to-back cups, let alone the cup this year, but they need to win in the first round this time around. If they don't, I honestly don't know what's next for this team.
Jori Negin-Shecter:
t feels like I'm in a cartoon with an angel and a devil on each of my shoulders while trying to answer this question. On the one hand, a crummy postseason has obscured a spectacular regular season by the Maple Leafs last year, and they're likely to be one of the league's best teams again by the end of the regular season. On the other hand, however, it's impossible to ignore the fact that the Maple Leafs have been exactly that for the last several year, and have nothing to show for it once the playoffs have rolled around. It feels like a coin flip at best as to if they'll win a round, and while my head leans yes, my heart is undoubtedly expecting to be heartbroken once again. In short, "reply hazy, try again".
Mark Norman:
Believe me, I really want to say "Yes". But the answer as of right now is "No".
Some reasons:
A) Their path to the second round is likely tougher than last year
B) I'm not convinced this team is better than last year's team. There has been a lot of turnover and there are a lot of question marks and "what if"s with our new acquisitions.
C) We haven't seen the full roster play together so we have no baseline for how they look.My answer could change after I see what this team is made of this season, but for now there's a lack of evidence to suggest things will be different. Ask me again after Christmas.
Nick Richard:
My answer is yes, this is the year this Leafs team slays their first-round demons.
I think that because of the way last season ultimately ended, a lot of people have overlooked how much talent is on this roster and just how dominant they were for almost the entirety of the 2020-21 regular season. It is also easy to forget how many things went against them at the most crucial time of year, from losing the captain of the team just minutes into game one, the best goal scorer in the league playing through an injured wrist, to the big ticket 
trade
 deadline acquisition barely being able to skate as he battled through an injury of his own.
That playoff series against Montreal was also the first time that Auston Matthews and Mitch Marner went cold all season and I have to believe that perhaps the two most talented players to ever wear the Maple Leaf aren't going to let that happen again.It is both easy and natural to focus on everything going wrong at the most important time but there is still a lot to be excited about with this group and I believe they are going to get it done – and all the failures that have led us here will make it that much sweeter when it happens.
Dylan Murphy:
Barring a meteor striking the Earth and throwing off the planet's orbit, I don't see any reason why this won't be the year to do it. It is literally this core's last chance to do anything meaningful, even if that meaningful accomplishment is a second-round exit as opposed to a first-round exit, to quote Sheldon Keefe from the final episode of All or Nothing "NOW IS THE TIME."
And yes, you can all blame me when that meteor thing happens, because it definitely will now.
Jon Steitzer:
On paper it certainly looks like it should happen. On paper it certainly looks like that should have been the case for the last 2 or 3 times we said this before too. That's why you shouldn't use paper.
The Leafs have an uncanny ability to disappoint, and I'm not sure I can bring myself to believe they are capable of taking the next step until they actually take it. I'm not ready to prematurely put the blame at the feet of any one player, a say they are losing because of a lack of toughness or lack of leadership, or lack a big game goaltender. I'm not sure I'm fully ready to say any one of those things has held them back in the past either because we've seen plenty of teams advance beyond the first round that lacked one or more of those attributes as well. I'm not sure I buy the "they don't play with a sense of urgency" narrative or any of that. I just think when the moment comes for them to step up they just fundamentally play the situation wrong. This team has a chronic case of bad decision making in critical moments and that's hard to get over.
Now all that said, I'd really like to be on the optimistic side of things and say they get over the hump, but the Atlantic Division scares me. I also wonder if another loss might be the best thing that could happen to the Leafs as a dramatic reworking of the lineup where they don't have to start over from scratch might be the best thing for them, and I'd argue that Shanahan, Dubas, and even Keefe are the right trio to oversee that, if they commit to it.
So enough of my fence sitting, I'll say this team is built to move to the second round and beyond and there's no reason other than them being the Leafs to believe that they won't. I will say though that an early exit might not be the end of the world because it does open up some really cool possibilities for what would come next.
As always, let us know your thoughts in the comments below.

After signing up for a free account, we're going to give you a bunch of boxes with player names and you're going to pick a name from each box until you've put together a super crew that you think can contend for a NationDrafts championship. Seems easy, right? It is easy and that's not just because you're wicked smaht. 
Sign up for FREE right here
.