Can Ryan Reaves be a difference maker for the Toronto Maple Leafs?: Leafs Morning Take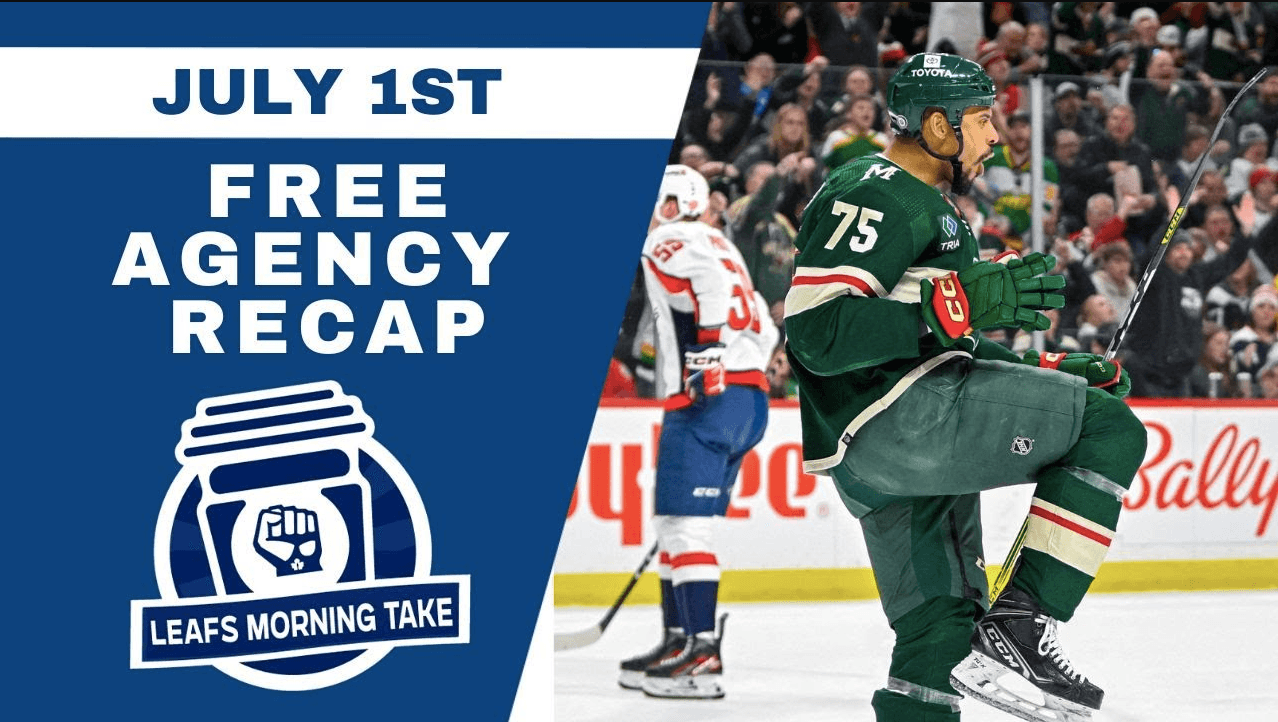 Plain and simple: It's been a very underwhelming offseason thus far for the Toronto Maple Leafs.
It's early, though —very early.
To be honest, the lack of activity shouldn't be surprising. Everything runs through the Core Four, and right now, the main priority is locking up Auston Matthews and William Nylander to new contracts. Until Brad Treliving can figure those two situations out, I wouldn't expect anything earth shattering.
In case you missed it, Jay Rosehill and I got together for a
Free Agent Special of Leafs Morning Take on Canada Day
. Furthermore, we kicked off the show by discussing Toronto's first free agent signing of the summer: Ryan Reaves. The 36-year-old inked a three-year deal worth $1.35 million per season.
Meantime, as expected, the Leafs lost a bunch of their unrestricted free agents. Ryan O'Reilly and Luke Schenn signed in Nashville; Michael Bunting went to Carolina; Noel Acciari joined Kyle Dubas in Pittsburgh; Justin Holl landed in Detroit. That Holl contract was something. Does Steve Yzerman know something we don't? I have a lot of questions.
Additionally, powered by our friends over at Betano, we discussed what could be next for the Maple Leafs. Firstly, it's important to stress that things are fluid and could percolate quickly. That's probably why I wouldn't be giving a letter grade on this offseason anytime soon. Let Treliving cook.
Hope you enjoyed the inaugural season of Leafs Morning Take as much as we enjoyed bringing it to you. Moving forward, we're shifting to a summer schedule, which means the live show will go on hiatus for a few weeks. At any rate, if something breaks, we'll be all over it, so you no need to fret about that.
Lastly, don't forget to subscribe, like, and leave us a review wherever you're checking us out.