Can the Leafs make it a 5-game win streak tonight against the Canadiens?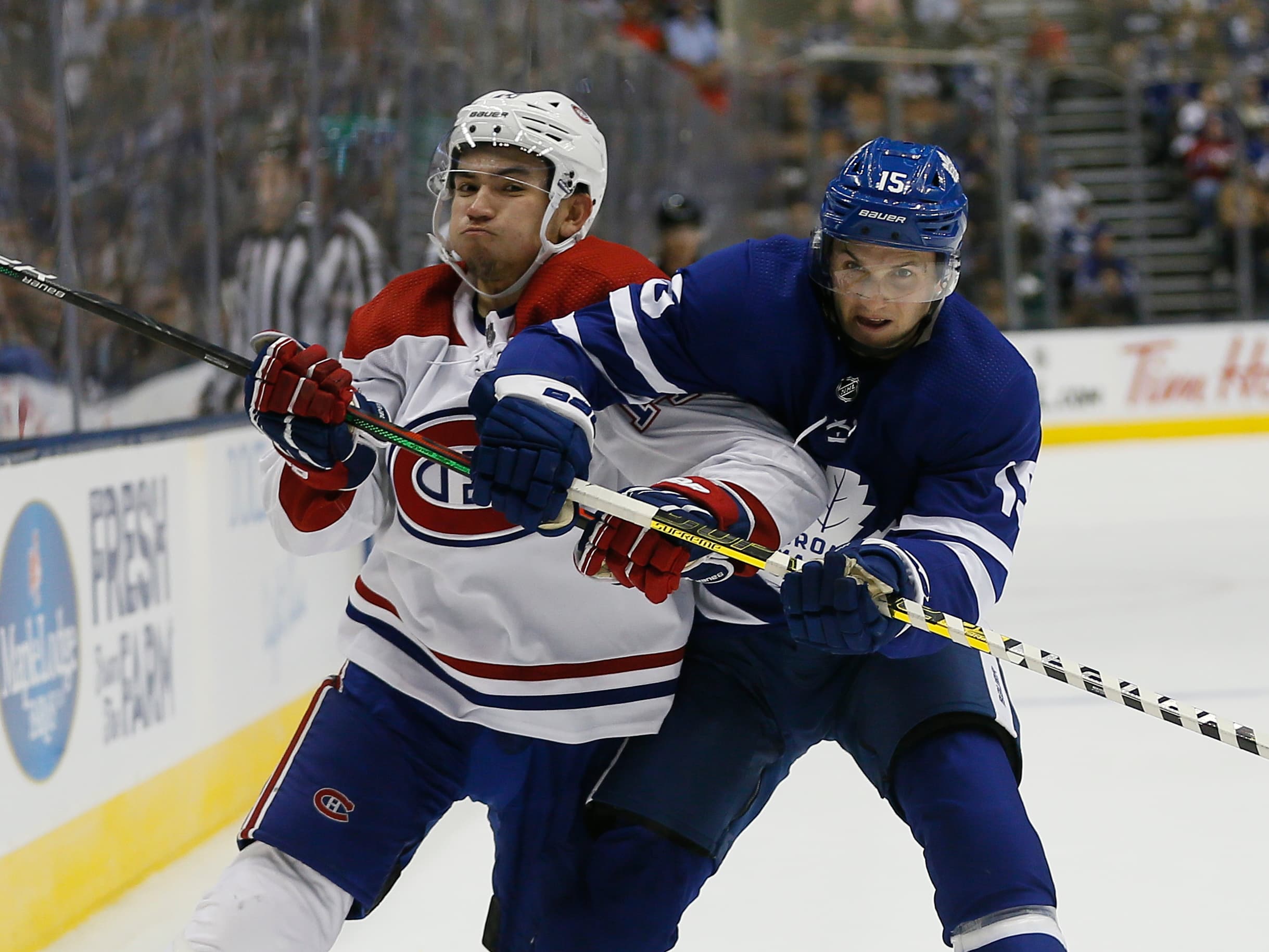 Photo credit:John E. Sokolowski-USA TODAY Sports
At 7:30pm tonight our beloved Maple Leafs will take on the storied rival Montreal Canadiens. Having won their last 4 games out in Alberta and Manitoba, they return home tonight to face Montreal at the start of a short 2-game home stand.
The Canadiens have held their own this year, but haven't been the second-best team in Canada as seemingly everyone had projected. Instead, they sit in 4th in the division, but with a healthy lead over the faltering Canucks and Flames. The Leafs have cleared their way through the division so far, as expected, but a fair set of challenges still remain, including a race for the President's Trophy, where they currently sit tied for 3rd with the Carolina Hurricanes behind the Florida Panthers and the Colorado Avalanche.
Tale of the Tape
The Habs are boasting a pretty solid set of 5-on-5 stats, but haven't found that success translate to the winning column as much as Toronto has.
Toronto's Lines
Here's how Toronto's team will look tonight:
Montreal's Lines
After a devastating loss in Brendan Gallagher, Montreal will ice this lineup tonight, featuring their recently-acquired Eric Staal:
Starting Goalies
Both team's nominal starters Frederik Andersen and Carey Price are out with injury, so the backups who have outperformed them are center stage in Jake Allen and Jack Campbell.
See you tonight for a 7:30 pm EST puck drop on Sportsnet!