Chris Pronger thinks the Leafs need to add a little more grit & bite on the blue line: Leafs Morning Take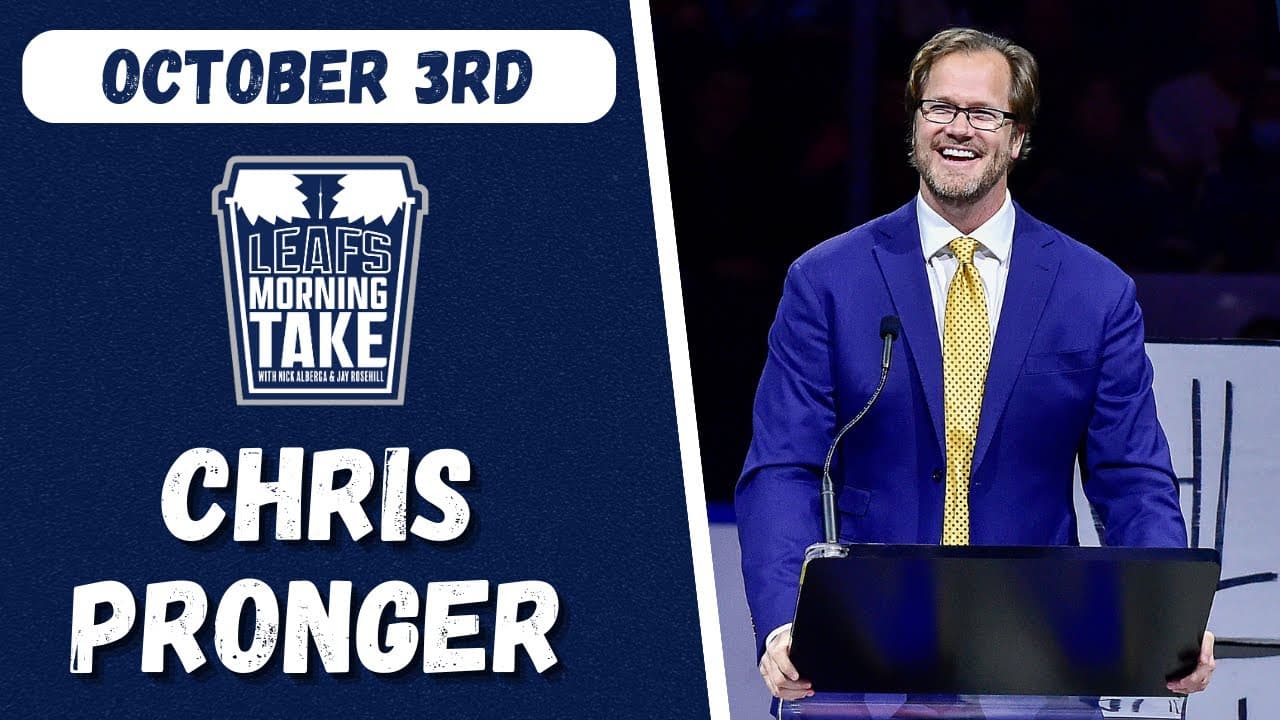 You know what this Leafs team could use? A Chris Pronger type on the back-end.
Dream big, kids. Furthermore, it will be fascinating to see how Brad Treliving moulds his blueline over time. He likes them mean and he likes them tough.
We kicked off the
Tuesday edition of Leafs Morning Take
by dissecting the latest Maple Leafs collapse —a 5-4 OT loss to the Montreal Canadiens on Monday night. In the grand scheme of things, is it preseason? Yes. That said, I've seen that rodeo way too many times not to at least get semi-triggered by Toronto choking away a lead, even if it was exhibition. In these parts, the PTSD is real.
It was a jam-packed show. We touched on John Tavares, the opening night roster, and the Leafs playing with bite and edge. Long story short, they need to start setting a tone for the season as early as possible. If this team is finally going to do something substantial next spring, there needs to be team buy-in. Also, we broke down our expectations for Mark Giordano this season. The veteran's celebrating his 40th birthday today. Can anyone say load management?
Meantime, our first guest of season 2 was none other than Hockey Hall of Famer Chris Pronger. Along with his brother Sean, the 48-year-old created a new Canadian whisky.
The JRNY Whisky
will officially drop in Toronto this coming Thursday. Additionally, obviously, we talked some Maple Leafs, too. Prongs touched on Auston Matthews playing the PK, Toronto's overall team toughness, and if he likes the team as currently constructed. He was a lot of fun.
Join us on Wednesday at 11 AM ET when we'll be exactly one week away from puck drop on the season opener against the Montreal Canadiens.