Clarke MacArthur on golfing with Michael Jordan/Wayne Gretzky, his time as a Maple Leaf, and post-retirement life: Leafs Morning Take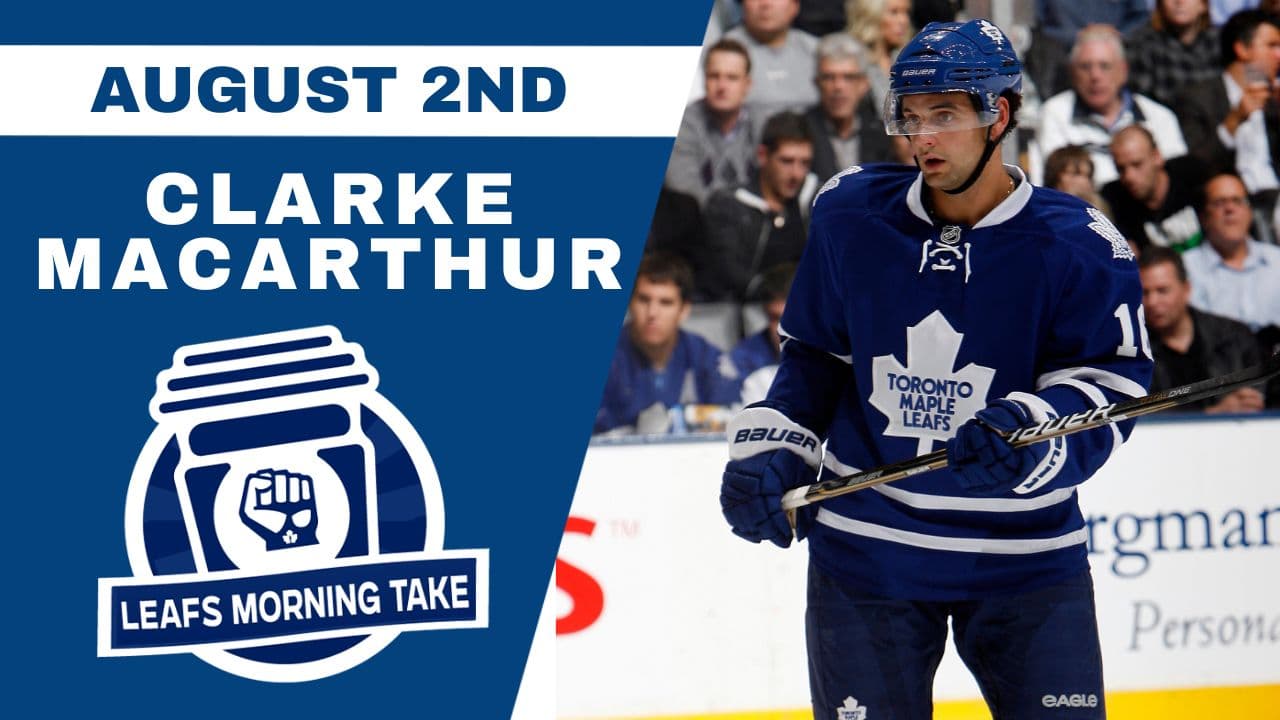 Without question, one of the more underrated players to dawn the blue and white in recent memory is Clarke MacArthur.
Unfortunately, due to concussion issues, the 38-year-old, who spent the final four years of his career with the Ottawa Senators, had to hang up the skates in 2017. In total, he spent three seasons with the Maple Leafs tallying 49 goals and 125 points in 195 regular season outings. Additionally, MacArthur potted two goals and one assist in the infamous 2013 Boston series. Yeah, we all remember what happened then.
At any rate, as part of our summer programming, we had a chance to catch up with the Alberta native. On top of that, it's always great to have one of Jay Rosehill's former teammates on with us. The Phil Kessel era was something special —that's for sure.
MacArthur now calls Florida home. Obviously, we brought up the fact that Wayne Gretzky name dropped him during our recent visit. MacArthur's part of a crew – that includes The Great One and Michael Jordan – who golf regularly together. How legendary is that? Personally, I can only imagine what kind of money/incentive is being thrown around for those matches.
Furthermore, we didn't really touch on the first round collapse of 2013 for obvious reasons. That said, MacArthur did talk candidly about the era, one that involved playing for both Ron Wilson and Randy Carlyle.  Additionally, he also spoke to what it meant – for him at least – to be a Maple Leaf.
"I feel bad for anyone who doesn't get to go there [Toronto]," said MacArthur. "It's like you're a New York Yankee of the National Hockey League. I'm so glad that I got to do the three years, just to see that show."
As the summer rolls on, be sure to go back and check out some of other interviews and segments from the inaugural season of Leafs Morning Take.
Lastly, don't forget to subscribe, like, and leave us a review wherever you're checking us out.