Colin Blackwell's got that dog in him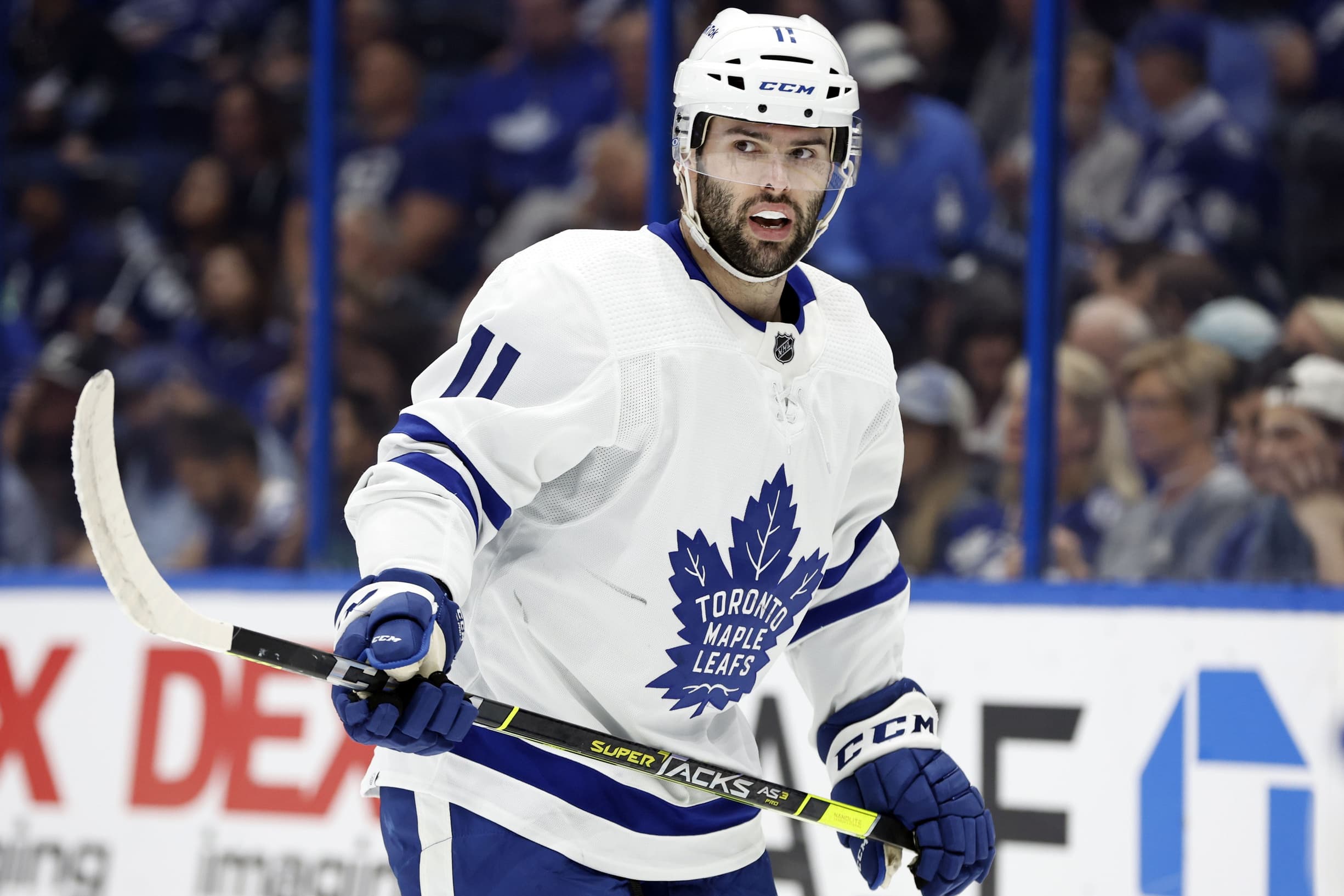 Photo credit:© Kim Klement-USA TODAY Sport
Between the regular season and the first round of the playoffs, we got a 26 game look at Colin Blackwell. He didn't show up a whole bunch on the score sheet but endeared himself to many in other ways by being a feisty addition to the bottom part of the Leafs lineup. Considering that the Leafs are short on feisty players, is it possible that Blackwell finds his way back to the Leafs next year?
While I feel like most of us at The Leafs Nation often choose the bleak stare against the rock wall approach, there is undoubtedly a time and place for integrating players who drive the opposition nuts as well, and Blackwell appears to be one of those guys. He had 34 hits in 19 regular season games, 12 hits in 7 playoff games, while playing limited fourth line minutes, and in his entire time in Toronto he drew 7 penalties while taking none (save for a misconduct that didn't leave the Leafs shorthanded.) The fact that Blackwell can line up at center also provides some important depth at that critical position, as does the fact he's good with moving up and down the bottom nine depending on where he's needed. If the Leafs decide to move on from Alex Kerfoot, Blackwell could be an affordable, light option.
Of course, Blackwell is also going to draw some Bunting comparisons for his agitating play, the fact that he's been a late bloomer, and ideally should come in at a bargain price. It's safe to say that offence is much more of a challenge for Blackwell than it is for either Bunting or Kerfoot, but Colin's 8 goals, and 9 assists in his 39 games for the Kraken while averaging 12:29 a night should at least have the Leafs curious if lightning can strike twice. Blackwell averaged 1.7 P/60 in Seattle, production very similar to Mikheyev and Engvall's 1.76 and 1.75 p/60 totals, while primarily playing with Yanni Gourde and Mason Appleton. When Blackwell was Gourde his numbers were even better with a 2.17 P/60 rate and his numbers were lowered when utilized in more of a defined checking role, playing with Reilly Sheahan and Morgan Geekie. If you give Blackwell a training camp with the Leafs he might be able to find his offensive production groove as well and be Bunting-lite as well.
The Leafs aren't in a position to walk away from cheap players with an edge and with an upside, not to mention one that can play center, and while I need to dial back my own hyping of Blackwell to reflect that his career highs are 12 goals and 22 points in 47 games and that he's going to turn 30 next season, Blackwell is someone who should be kept in the mix if he's interested.
The level of interest from Blackwell is where it gets tricky. Typically American players want to play in the United States unless it's being made worth their while, and while somewhat of a raise might be warranted for Blackwell, the Leafs are unlikely (and should not) to pay him beyond the player he is, and that means using the David Kampf and Michael Bunting contracts as the best templates for what is reasonable when it comes to Blackwell.
If Blackwell's return to Toronto doesn't happen it's far from the end of the world and free agency has proven there is never a shortage of capable bottom six forwards if you wait after the first couple of days of signings. Still, Blackwell was a smart acquisition and the Leafs should consider seeing if the relationship can continue.