Could the Maple Leafs look at the Stars' Jim Nill to be their new general manager?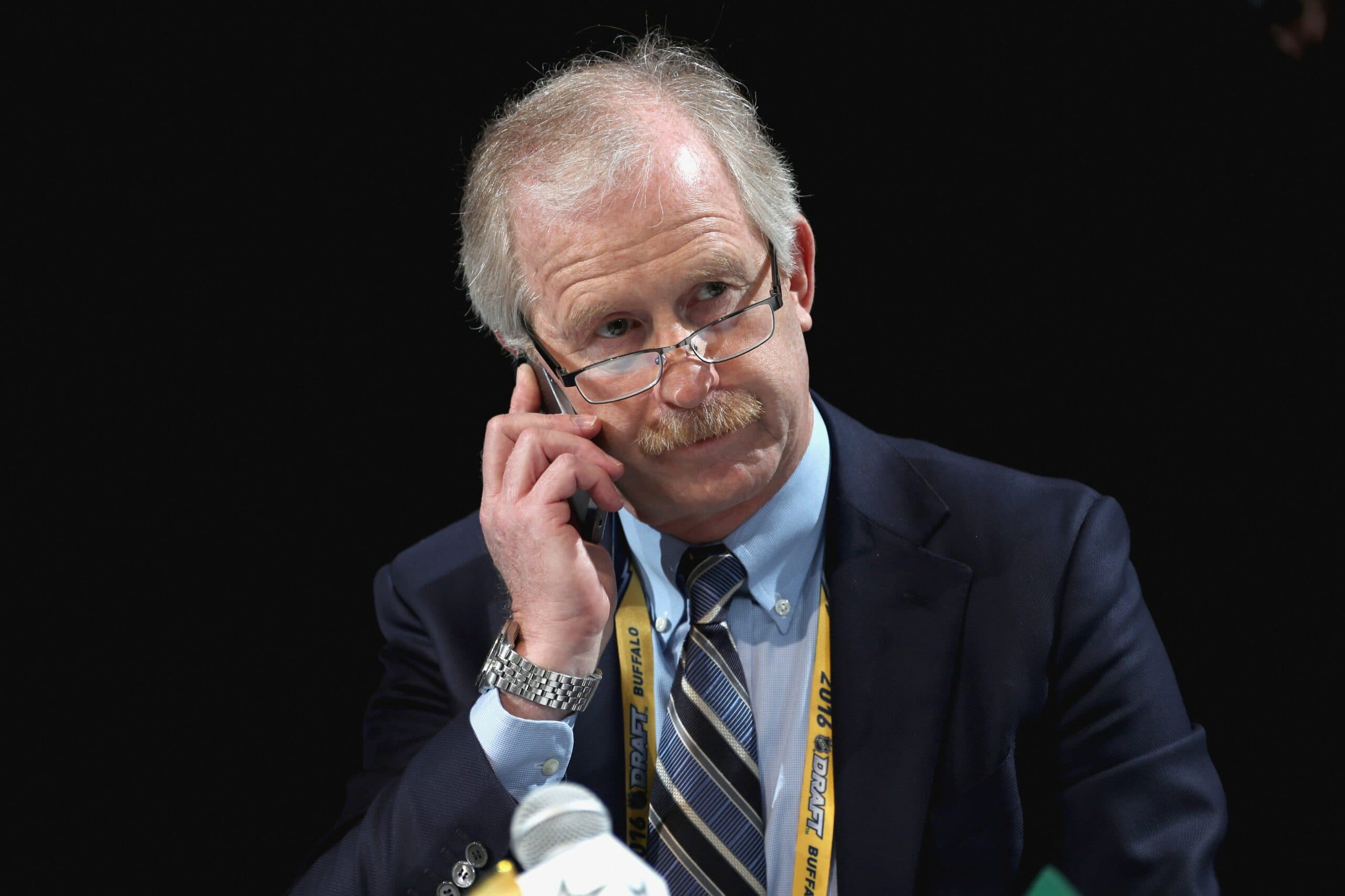 Photo credit:Dallas Stars on Twitter
Although much of the recent coverage of the Toronto Maple Leafs' ongoing search for a new general manager has focused on ex-Calgary Flames GM Brad Treliving, former Maple Leaf defenceman Carlo Colaiacovo threw a new name out there on Thursday.
Speaking on the TSN 1050 radio show "First Up" with Aaron Korolnek, Colaiacovo
mentioned
longtime Dallas Stars general manager Jim Nill as a potential candidate to replace Kyle Dubas in Toronto.
Nill, 65, won four Stanley Cups as an executive in the Detroit Red Wings organization before joining the Stars in 2013. Maple Leafs president Brendan Shanahan played for the Red Wings during Nill's tenure as assistant general manager.
Here's the transcript of what Colaiacovo had to say about Nill:
Carlo Colaiacovo: At the end of the day, we sit here and we wait to see what the Maple Leafs' plans are. I think a name that I heard pop up yesterday was Jim Nill of the Dallas Stars. He's got one year left on his deal and he's got a really close relationship with [Maple Leafs president] Brendan Shanahan from their days in Detroit. I know Jim Nill really well from my time in Detroit and I think he'd be an outstanding candidate for this job, so we'll see how this plays out [and] if that's a guy they choose to interview when Dallas gets eliminated. Clearly, right now, all the talk is [Brad] Treliving and we'l see if there's something that comes from it.
The Maple Leafs parted ways with Dubas late last week after they were eliminated by the Florida Panthers in the second round of the 2023 Stanley Cup Playoffs. Dubas had served as the club's general manager since 2018.
As Colaiacovo mentioned, Nill is currently under contract in Dallas and it's unclear whether the Stars would permit him to speak with any other clubs about potential new job opportunities.
Nill was recently named a
finalist
for the Jim Gregory General Manager of the Year Award. The Stars currently trail the Vegas Golden Knights three games to one in the Western Conference Final.
Colaiacovo appeared in 15 games with the Red Wings split between the regular season and playoffs in 2012–13, which was also Nill's last year in Detroit. The Red Wings bought out the remainder of Colaiacovo's two-year deal with the team after his injury-plagued season.