Craig Morgan and Elliotte Friedman reporting Ilya Lyubushkin to be traded, Maple Leafs are a possible destination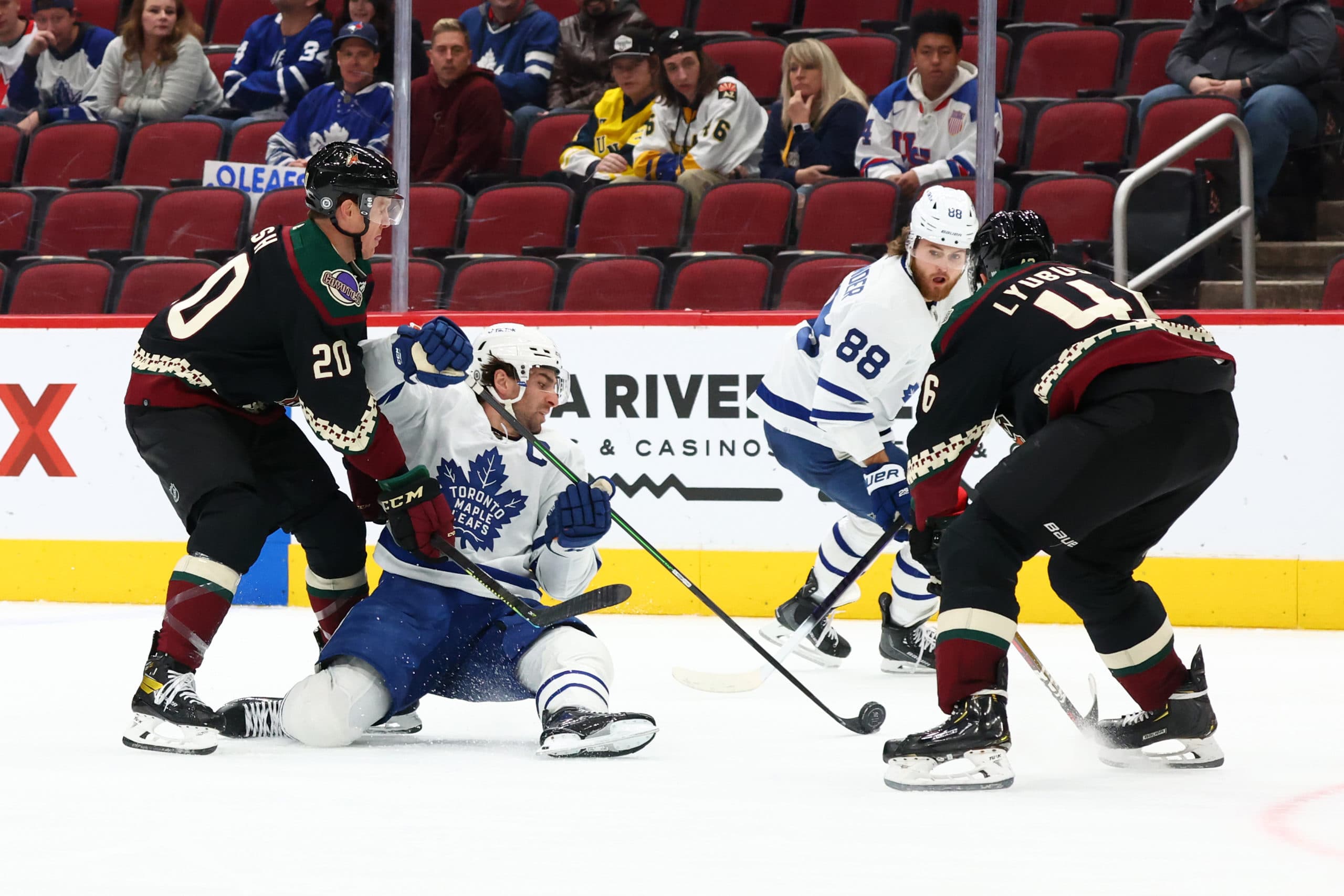 Photo credit:Mark J. Rebilas-USA TODAY Sports
If a high-scoring game against St. Louis isn't enough to get you excited on a Saturday night, there is the potential for a Leafs trade following the game.
Even if you aren't sold on Lyubushkin (we'll get to why you should be later) the deal could potentially involve the Leafs ridding themselves of Nick Ritchie's contract. Since Ritchie has been demoted to the AHL, the move of Lyubushkin for Ritchie would essentially be a wash money-wise, and it would just come down to what Toronto needs to add to make the trade appealing to the Coyotes.
Craig is very close to the Coyotes, and the fact that there isn't a team associated with the trade just yet means I'll possibly be updating this post a few times while things get figured out.
As for why we like Lyubushkin, well let's start with the fact he's big, he hits, he blocks shots, and he shoots right. He doesn't cost a lot of money (
$1.35M/yr
), and he likes your haircut.
Beyond that, here are some of his numbers:
So yeah, he's definitely a shutdown defenseman, but a very successful one considering the team he plays for.
Speaking of Bogosian replacement, here's Ilya Lyubushkin. There's really no reason for him to even play with a stick, he's on the ice to hit, block shots, and play reliable positionable hockey in his own zone. Of course, all of this has come with a bit more sheltering than what was given to Miller, Pysyk, or Mayfield.
No other options on this list have averaged 2-3 hits per game. Though no other option has the play die on their stick to the extent it does with Lyubushkin either.
We'll keep an eye on this situation as both the idea of bringing in Lyubushkin and getting rid of Ritchie has some appeal. Bringing in Lyubushkin could also spell the end of Travis Dermott's time in Toronto, so this could be the first of many dominoes to fall in Leafs land as we are just over a month (or four weeks) away from the trade deadline.