Czechia upset Team USA and ends Matthew Knies World Juniors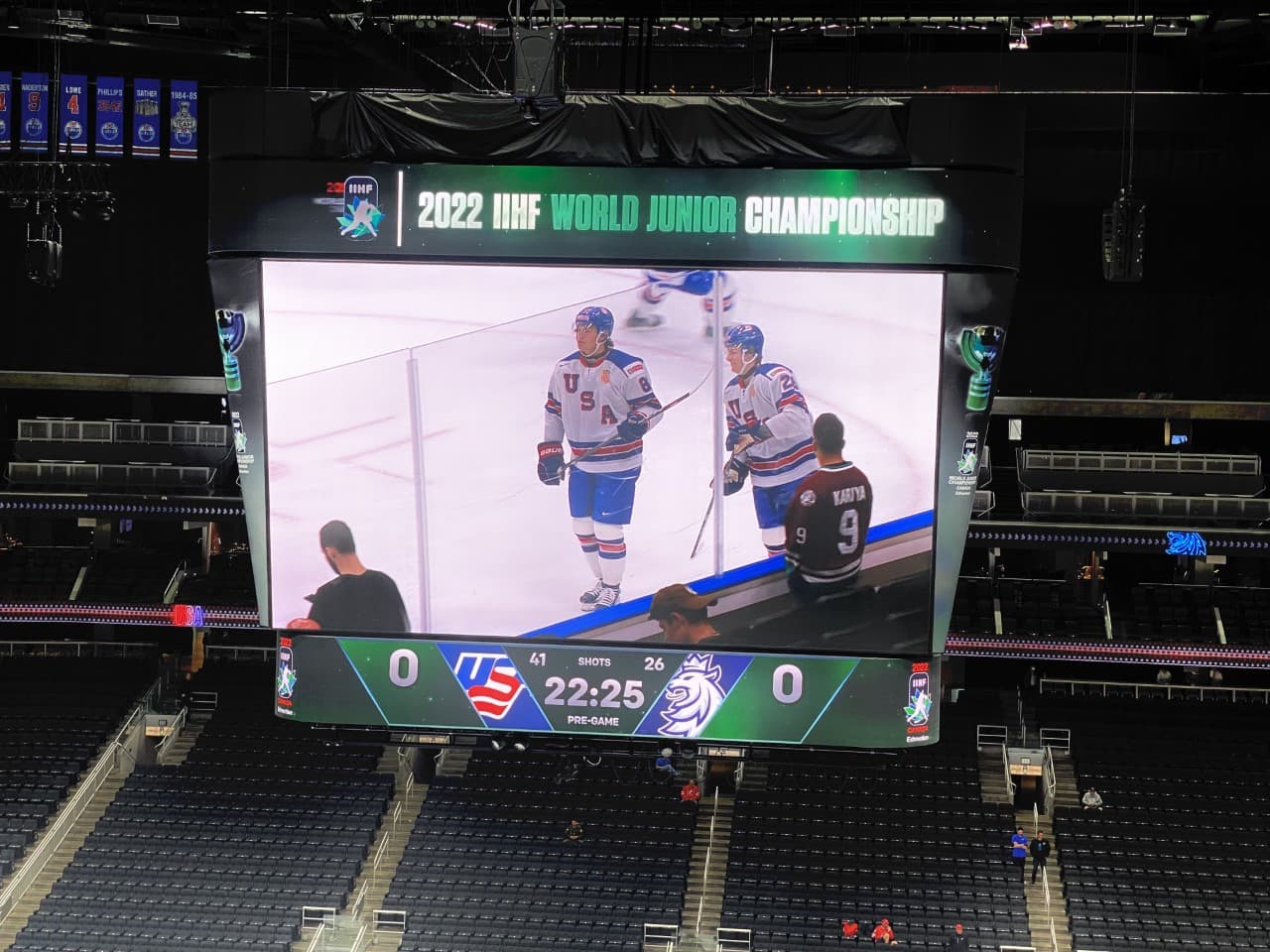 Photo credit:Jon Steitzer
The United States somehow managed to draw the toughest quarterfinals matchup of the top teams, thanks to Latvia pulling off an upset over Czechia in the round robin. This certainly made for a better look at Knies, who found himself reunited with his linemates Logan Cooley and Matthew Coronato to start the game. Unfortunately it also prematurely ended his tournament as Czechia managed to pull off an upset.
Related: Here is a NHL Network feature on Knies from earlier today
The First Period
Matthew Knies picked up a secondary assist on the only American goal in the period. He tipped the puck into the zone that was followed by Matthew Coronato picking up the puck and moving it to Logan Cooley who had a wide open net to shoot at.
Beyond the assist, Knies had a sizeable hit on David Jiricek, and he was generally aggressive on the attack. Knies also had a nice shot assist for Logan Cooley that provided a good opportunity for Team USA.
Knies doesn't have the prettiest stride, but he is certainly skating hard out there and doing his best to get to the parts of the ice where he is needed. He was putting good pressure on the Czechia blueline when in his own zone, limiting some opportunities.
The last shift of the period saw Knies and his linemates pinned down in their own zone.
The Second Period
The second period has to be looked at as significant bummer for Team USA. With Czechia scoring twice and pulling ahead, Team USA was left on the ropes. From a Knies perspective, he wasn't on the ice for either goal against and you can't really hang any of this on him, but at the same time his line didn't really produce anything to dig them out of their situation either.
There really isn't anything new to add about Knies play. He won a couple of puck battles, and landed a big hit to do the things you'd hope to see from him on, but the offense wasn't there. Knies has been more tentative than you'd hope to see from him offensively and he seems to be yielding to Cooley and Coronato to establish the play rather than jumping in himself.
Knies saw his icetime increase for 5 minutes in the first to over 6 in the second, while still playing seven shifts. Team USA is fairly consistent about rolling all four lines.
The Third Period
The five minute major to Brett Berard sank Team USA's best shot at coming out strong in the third, and while Knies isn't used as a penalty killer, a 4 on 4 opportunity presented itself. Knies, playing with Cooley, certainly skated with the puck more than we've seen previously in the game, and was far more aggressive on the attack.
With Czechia handing a five minute major back the other way after a knee on Cooley, Knies picked up three power play shifts, none of which resulted in a goal.
That's not to say that Knies was invisible, he was far more comfortable directing traffic to get himself to the front of the net, was aggressive on puck battles, and broke p a potential shorthanded breakaway for Czechia. Still what was needed was offense, and Knies and his linemates weren't providing it.
What's next?
Knies finishes the tournament with 3 assists in five games. Not ideal, but not terrible either. His usage was primarily as the crash and banger supporting two skilled forwards, and that usage could be his most likely immediate usage in the pro ranks as well.
The next time we see Knies he'll be in a Minnesota Gophers uniform.
More from The Leafs Nation: