Darren Dreger on Ilya Samsonov, Matt Murray, Ryan O'Reilly, & the busy summer ahead for Toronto: Leafs Morning Take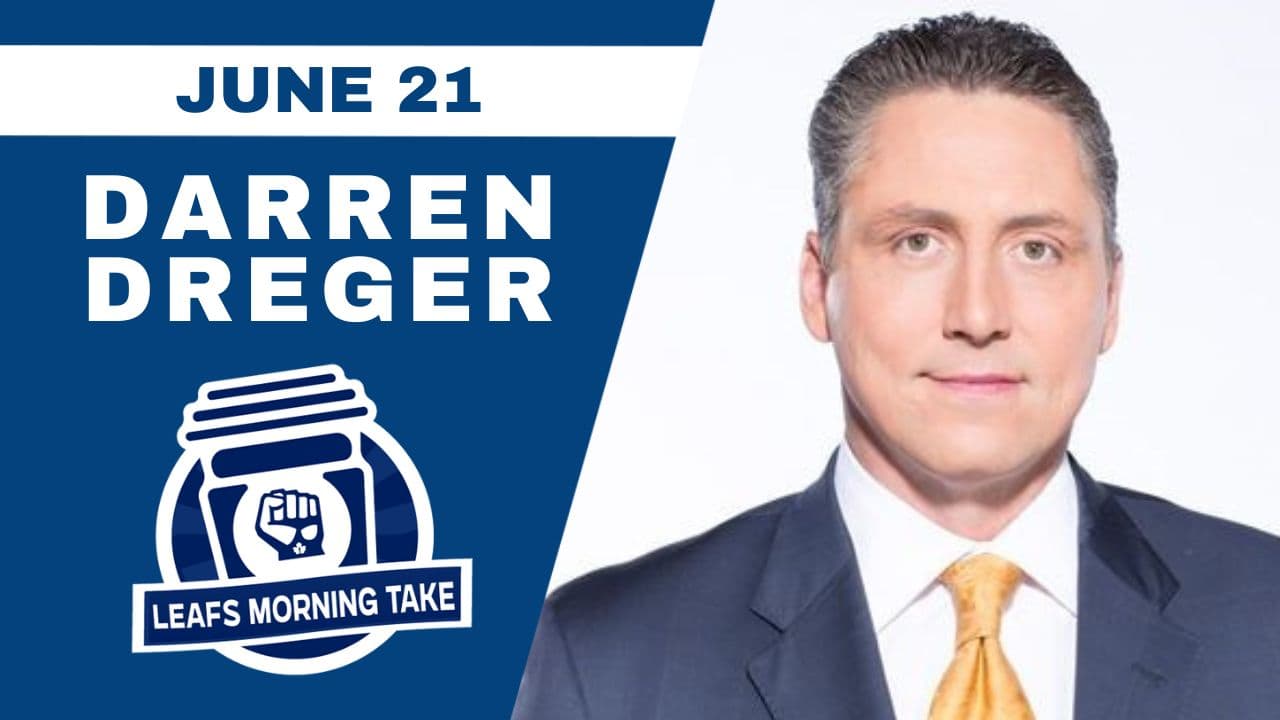 With the draft now just a week away, as expected, the rumour mill has started to pick up around the NHL.
And the best thing about Brad Treliving being the GM of the Toronto Maple Leafs is the fact that he's notoriously known for being tied to pretty much everything.
Rest assured, if there's someone who knows the market, it's Brad Treliving.
We kicked off the
Wednesday edition of Leafs Morning Take
by talking some Ryan O'Reilly. On Tuesday night's instalment of TSN's Insider Trading, Pierre LeBrun intimated that the Leafs have communicated to O'Reilly's camp that they're open to keeping him. On paper, that sounds fantastic, but finding a way to make that work financially sounds daunting for Toronto, especially when they have no plans to move on from any of their big boys. Creativity is bliss.
Meantime, according to multiple reports, the Leafs have shown interest in re-signing Ilya Samsonov. Again, in a perfect world, that sounds great, but what's it going to cost? One way or anything, everything's connected to the Core Four, and I'm sure Treliving is figuring that out very quickly.
Business is picking up, so we thought it would be a perfect time to have TSN Hockey Insider Darren Dreger on the show again. We touched on O'Reilly, Samsonov, Auston Matthews, William Nylander, and what Toronto's overall game plan could be for the summer. In general, there were lots of great nuggets in this interview —including the one pertaining to Ilya Samsonov and his contract status.
"I'm confident that something is going to get done with the Maple Leafs."
Coming up on Thursday's show (11 AM ET), we'll be joined by former Leaf James van Riemsdyk. The 34-year-old, who spent this past season with Philadelphia, will hit the open market on July 1st. Looking forward to that chat!
Don't forget to subscribe, like, and leave us a review wherever you're checking us out.