David Edstrom is a two-way centre the Leafs may select at 28th overall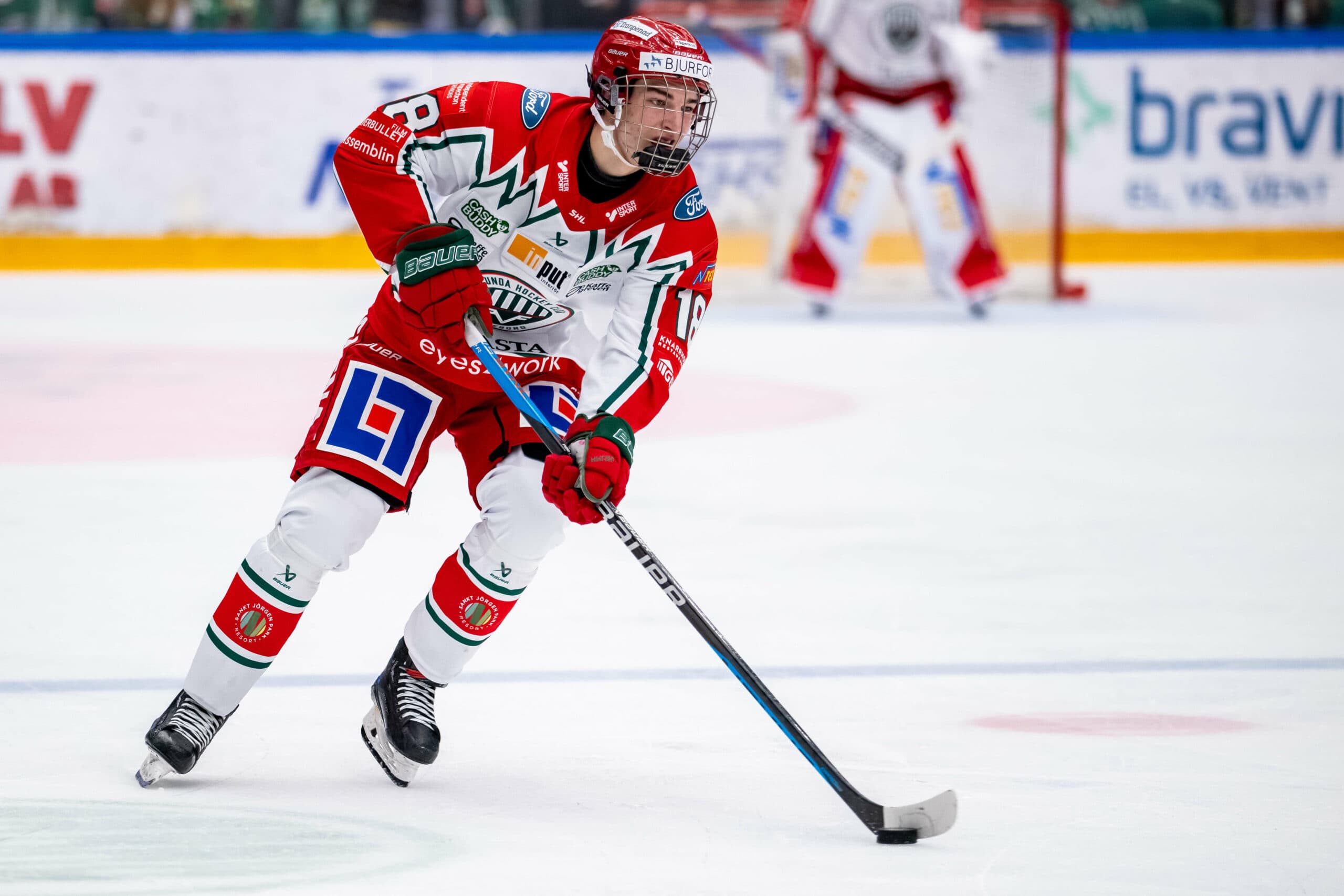 A player that has good size and plays well at both ends of the ice is one that many teams will always be intrigued by and willing to take a chance on. But with such a talented draft class up for grabs this year, there's a good chance some quality players end up slipping through the cracks to land on contending teams.
There is a Swedish centreman who matches this description and could be a hidden gem at this year's draft for the Leafs to reap the benefits of, as we shift our focus in the latest entry of my prospect deep dives.
Scouting Profile
David Edstrom is a Swedish centre who is a member of the Frolunda HC system, having spent parts of this past season in the SHL but primarily with the under-20 team. With a height of 6'3″ and weighing 187 pounds, he has an incredible frame and plenty more room to get even bigger. He was a point-per-game player with 28 points (15 goals and 13 assists) in 28 games with the under-20 side while also recording four points during an 11-game stint with the top team.
Edstrom is versatile and is sneaky good at any aspect of the game. He has exceptional offensive instinct and knows where to position himself for a high-danger chance either for himself or his teammates, while also having good hands and an ability to create with pace. He is strong in his own end too as he is always willing to support his defencemen down low, has a good read of passing lanes, and can win most puck battles. That last point is attributed to the fact Edstrom has a good understanding of using his larger frame to his advantage while also being someone who can make plays in clustered areas. To boot, he is a guy who can be reliable in all situations and never looks out of place when doing it.
Skating mechanics is something that has held him back from potentially going earlier than his projections. While he does have quick bursts of top speed that he can maintain for a bit, his overall agility and strides could use some tinkering. Edstrom is smart with his decision-making on the offensive end but he lacks dynamism and he could use some work on his puck handling. His shot is definitely one that goalies will have a tough time containing, but he could also work on improving his abilities catch-and-release shooter to be even more deadly. All of which is to say that he currently has a lower ceiling than you would think and likely has middle-six potential at this rate.
That is not to say he is not worth taking a flyer on because his stock has been rising all year long. That stint in the SHL has helped Edstrom improve his readiness for tougher competition and his development has been better off for it. With his current package as constructed, there is definitely a quality player to be had here.
What the scouts are saying
Summary
The Leafs could use some help down the middle for their prospect pool and getting a guy like Edstrom would be a massive boost to the system. He is a dependable player in all aspects of the game with great offensive awareness, potent defensive acumen, and the ability to make an impact on both special teams.
His skating mechanics need some tinkering and there are other aspects of his game he could further improve upon, but there is a strong enough baseline that he is worth taking a chance on. After all, who wouldn't want to select a player who plays like he's 6'3″ and is only getting better?
Edstrom would certainly be an intriguing prospect for the Leafs to consider if he is on the board when they are ready to make their first selection in Nashville.