David Kampf is a perfectly fine fourth line center if he was $1M cheaper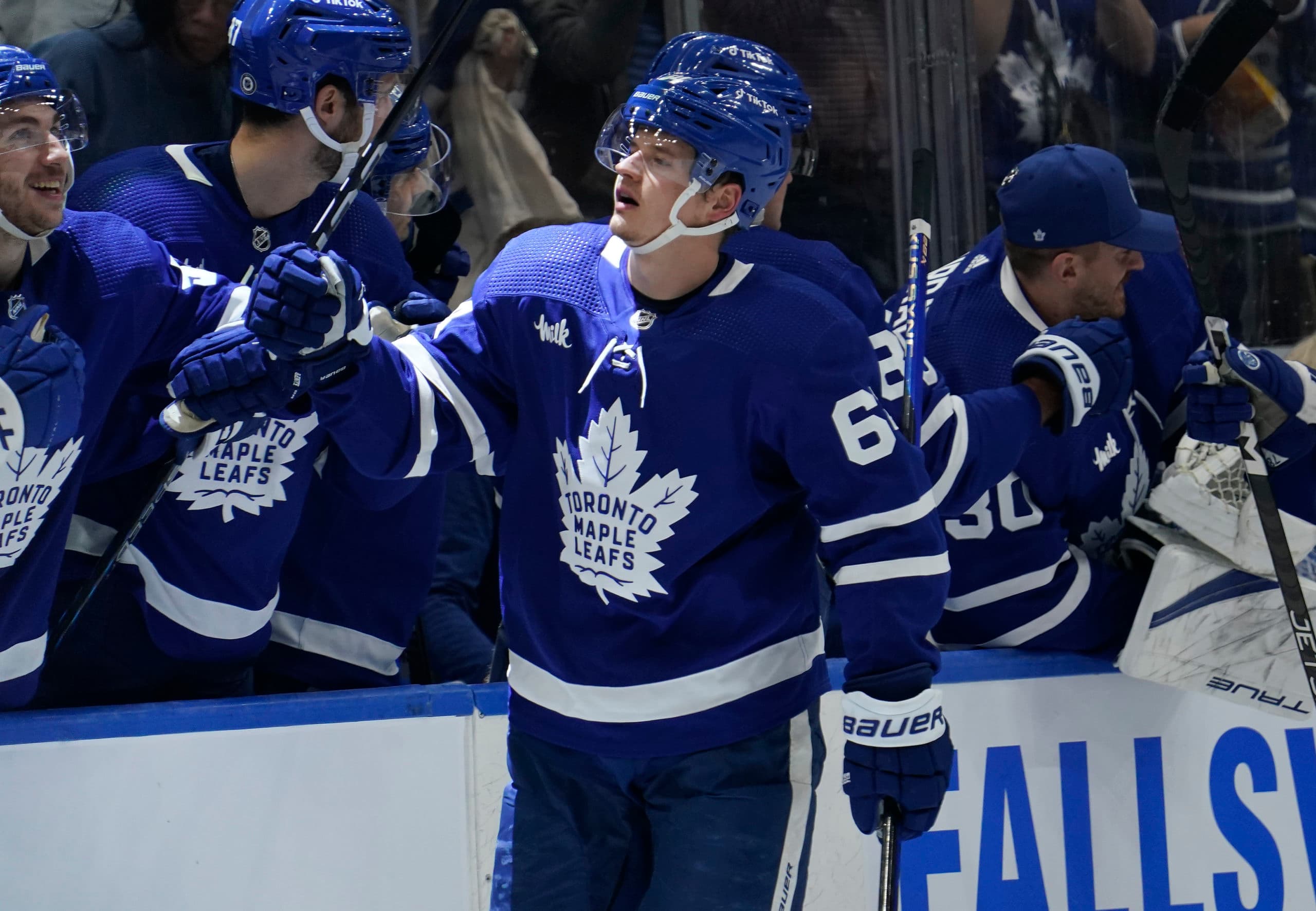 Photo credit:John E. Sokolowski-USA TODAY Sports
You really would hope for a grander start to the Brad Treliving era. Something that says I'm serious about pushing the Leafs to the next level. What we've been treated to so far is an exercise in running back the Leafs.
Sheldon Keefe is confirmed to return and there is supposedly an extension in the works. The Leafs are (rightfully) working on new contracts for Auston Matthews and William Nylander. It is decidedly less of a good idea to be working on the return of Alex Kerfoot, and now we've been treated to the return of David Kampf, at $2.5M AAV. For four years. As much as you might like the hard working, maximum effort look of David Kampf, none of that should sit well with you.
So that brings us to what the Leafs are getting in the return of David Kampf and some of the best data on why Kampf returning at $2.5M AAV is a problem comes from
PuckIQ
.
Of Kampf's 997 minutes of 5v5 icetime, 30% came against top line competition. Contrast this to how Ryan O'Reilly was used by the Leafs, O'Reilly spent 38.6% of his time against top competition.
The majority of Kampf's icetime came against mid-level forwards, generally meaning second line, but with some third line players in the mix as well. Kampf's Corsi For against that group was 48.1% and his Goals For against that group was a shocking 37.9%. Basically he was consistently losing his most frequent matchups, and while he did well when facing top line competition, Kampf still averaged out to a 49.3% GF and 47.6 CF%, numbers that don't necessarily scream "give me a raise and keep me for four more years."
Kampf isn't a heavy hitter or shot blocker either, nor is he so dominant in the faceoff that he should be viewed as a faceoff specialist. What he is, oddly enough, is a surprisingly decent scorer if you view him in the context of being the fourth line center instead of a third line center. And if you are viewing the Leafs as a potential Stanley Cup contender, you have to view David Kampf as a fourth line center.
What Kampf also gets credit for being is a penalty killer as only Justin Holl spent more time on the penalty kill than Kampf did for the Leafs last season. And the Leafs did pretty well on the penalty kill. That said, paying for penalty killers is kind of foolish as it generally about executing the most simplistic defensive strategies you can and as I mentioned, the Leafs felt comfortable enough to primarily lean on Justin Holl to execute this. If Kampf wasn't second on the Leafs in the penalty kill minutes, it would have been whatever other bottom six center the Leafs used instead and it's hard to imagine the PK unit would suffer with the change.
Basically, he's done well at some things but whether or not those things are worth cutting into limited cap space is pretty debatable.
The two main things that Kampf had going for him in this negotiation are the fact that he is capable of moving up into that 3rd line role for periods if needed. As comfortable as a lot of people would be with Pontus Holmberg as the Leafs fourth line center, they might be less thrilled about an extended period of Holmberg as the 3rd line guy. That is in the immediate future, over the course of Kampf's four year deal it's very likely that we become more comfortable with Holmberg in all situations more than Kampf.
The other thing that benefits Kampf is the fact that there are few proven bottom six options available in free agency that look like they can do the job better than he can. Whether that is worth overpaying and going long term on a fourth line center still doesn't seem justifiable, but if things are all about this moment and this season, Kampf might be the best 4C option today.
Where things get strange is when it comes to the Matthews and Nylander negotiations. The Leafs are apparently trying to take a firm hand with these two stars about building a championship team around them with the help of them taking less on their contracts. It's hard to gain that buy-in when the GM immediately demonstrates that rather than looking to upgrade the roster the plan is to run back David Kampf. To say the message is mixed is probably an understatement.
Unfortunately for Brad Treliving, when he has no other moves to his name, he's going to be judged on his first one and the first one looks like a dud. The good news is it is a small-ish mistake and one that he could hopefully recover from.  The Pontus Holmberg signing was certainly a good start, but for a fan base that has been told to be patient for far too long and knows they are starting off the era with some strong pieces in place, there is a need for Treliving to hit one out of the park.