Day Two of Free Agency hit a bit different for the Leafs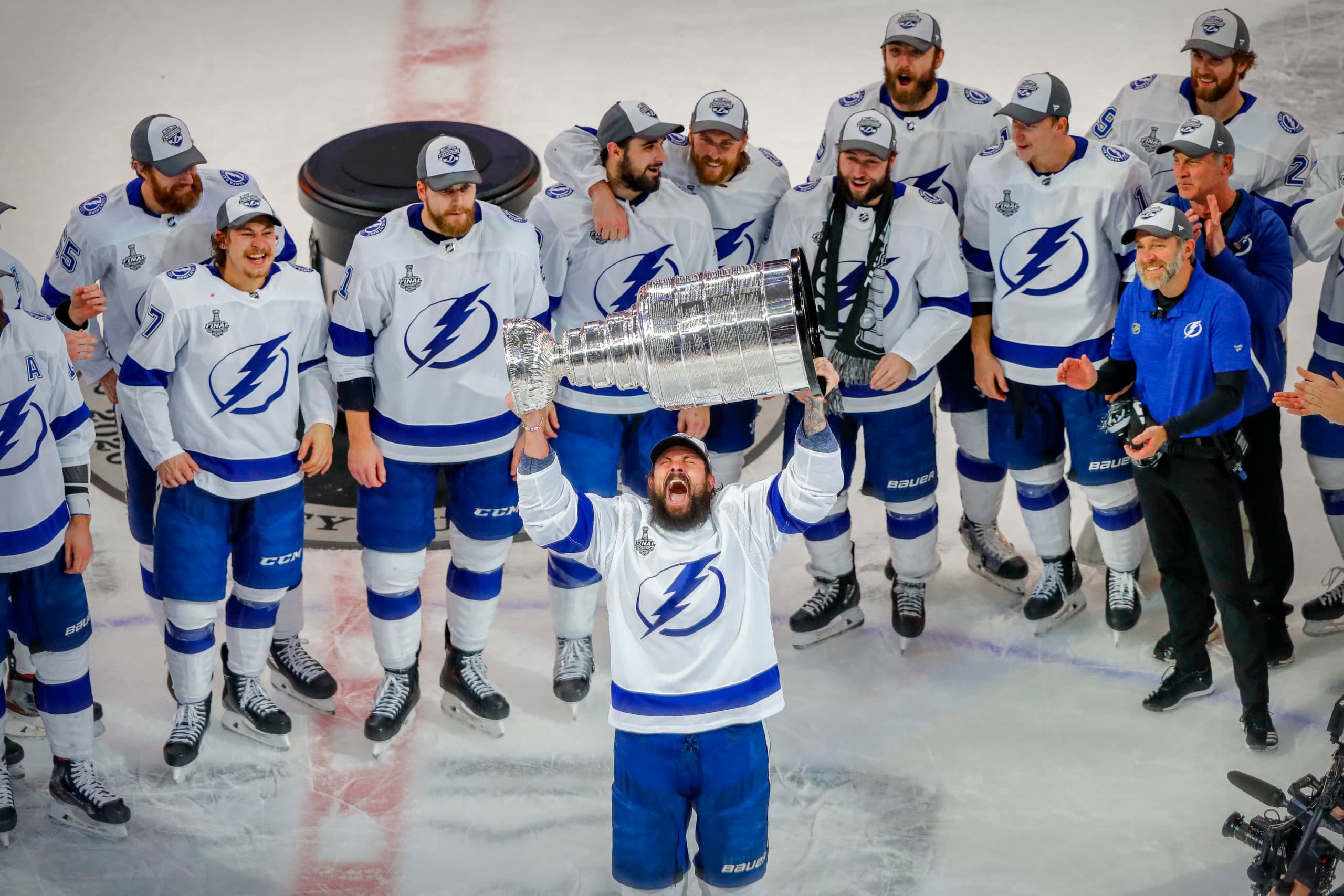 Photo credit:Perry Nelson-USA TODAY Sports
So here's the thing. The Simmonds and Brodie signings were what we were promised. We need a right side defenseman was coming, we knew that Kyle Clifford was going to be replaced. We might have been left expecting more, and Day two might not have been about necessarily giving us what we want or what we were promised, but it was about Kyle Dubas doing what he had to do for the salary cap, for Sheldon Keefe, and for establishing that the 2021 Leafs won't be what we've been used to.
Now more than ever it seems that the core of the Leafs will be the core of the Leafs. Beyond Tavares, Matthews, Marner, and Nylander, it seems that Rielly and Muzzin as part of that vision as well. Add in the commitments to Simmonds, Brodie, and even Spezza, about half the lineup card was looking established before anything began to happen on Day Two. Of course it wasn't quiet.
Rather than going chronologically, we'll go with the biggest event first, and that was the decision to trade Andreas Johnsson to the New Jersey Devils straight up for Joey Anderson. On the surface this might have looked like a salary dump, but picking up a 22 year old winger that was regarded as the
5th best prospect in the organization
heading into last season isn't nothing. Moving on from Johnsson, the Leafs picked up developed player who as a 3rd round pick in 2016, and seemingly his stock has actually increased since then. He may project as a potential third liner, but with Johnsson being a 2nd/3rd line tweener himself, gaining years and cap space to make up the difference seems fair. It is easy to be critical of any deal that abandons a roster player for a prospect at time when the Leafs should be competing for better than first round playoff exits results now, but with Anderson I don't believe the Leafs are taking a giant step back.
Moving onto the next larger transaction, the Leafs opted to bring in some size on the blueline in the form of Zach Bogosian. This wasn't an analytics move. This was the Leafs wanting to make sure the aren't entirely reliant on Jake Muzzin to be the be all to end all of physicality on the point, and Bogosian can eat penalty kill minutes in front of the Leafs net. While players like Matt Benning and Mark Pysyk found homes at the same price as Bogosian, there also seems to be something to the intangible of having a cup winner in the Leafs locker room next season. Let Bogosian show up with his cup ring, and hope that it's aspirational.
Bogosian is here to replace Cody Ceci, and he'll certainly do that, but he's stepping into a role where he'll be a lightning rod for criticism, and that will likely come from a deficit of skill. There's little doubt that Bogosian is an unconventional signing by Dubas' standards, and the fact that it was made might point to the Leafs course correcting a little that it can't be about skill 100% of the time.
Bringing in Travis Boyd puts another league minimum salary player in competition for a job on the fourth line. Spezza, Malgin, and now Boyd will be competing with the likes of Barabanov and Engvall for playing time. Bringing Boyd in could potentially make Engvall expendable, and even though a $1.25M contract doesn't seem excessive, the Leafs need to pinch pennies and cleaning $550k before the season makes sense.
In addition to the signings and the trade, the Leafs also had one of their players, Ilya Mikheyev, request salary arbitration. I won't spend too much time on that here, but ultimately that could help the Leafs control their costs for the next season.
The Leafs find themselves in a moderately better place salary cap wise, but based on the tweet from PuckPedia, they still have some ways to go if they are going to bring Mikheyev and Dermott on board. Now those numbers become a bit more manageable when you play around with the players a bit, and realize the Leafs will probably end up with a 21 player roster once Mikheyev and Dermott are signed and not before, the following lineup produced $2.9M of cap space:
| | | | | | |
| --- | --- | --- | --- | --- | --- |
| LW | C | RW | LD | RD | G |
| Hyman | Matthews | Marner | Muzzin | Brodie | Andersen |
| | Tavares | Nylander | Rielly | Holl | Campbell |
| Robertson | Kerfoot | Simmonds | Lehtonen | Bogosian | |
| Engvall | Spezza | Boyd | | | |
Getting Dermott and Mikheyev for a combined $2.9M doesn't seem likely either, but instead of talking about trading Kerfoot as a necessity, we're now likely looking at something like moving Engvall to free up a space for Anderson and to give some salary wiggle room for Dermott and Mikheyev. It's also worth noting that Engvall is still waivers exempt for 15 games, and the Leafs could very well be compliant by demoting him to the Marlies. Swapping Engvall for Malgin gives the Leafs $3.25M of cap space. Essentially the Johnsson deal got the Leafs out of the woods.
Now, the question remains, how good do you feel about this lineup? How confident are you compared to last year? T
There's still a very good core there. There are some exciting question marks in the form of Malgin, Engvall, Robertson, Lehtonen, Barabanov, Boyd, Anderson, Korshkov, Sandin, and Liljegren, but that seems like an awful lot of rolling the dice on players panning out well. And as it sits the Leafs have Sandin and Liljegren as capable of pushing for NHL jobs on a roster that already seems to have either Dermottt, Bogosian, or Holl in the press box on a nightly basis. Flipping some depth defense might still be a strategy, and looking at upgrades over Kerfoot don't seem off the table at this time either.
The Leafs have modestly upgraded. They are cap compliant(-ish) and now it's time to see what else can be done. The sense of urgency is gone. There isn't a feeling of desperation on the Leafs anymore. Dubas can examine the depth and core carefully to see what still can be enhanced.