Death, taxes, and the Toronto Maple Leafs blowing a 4 goal lead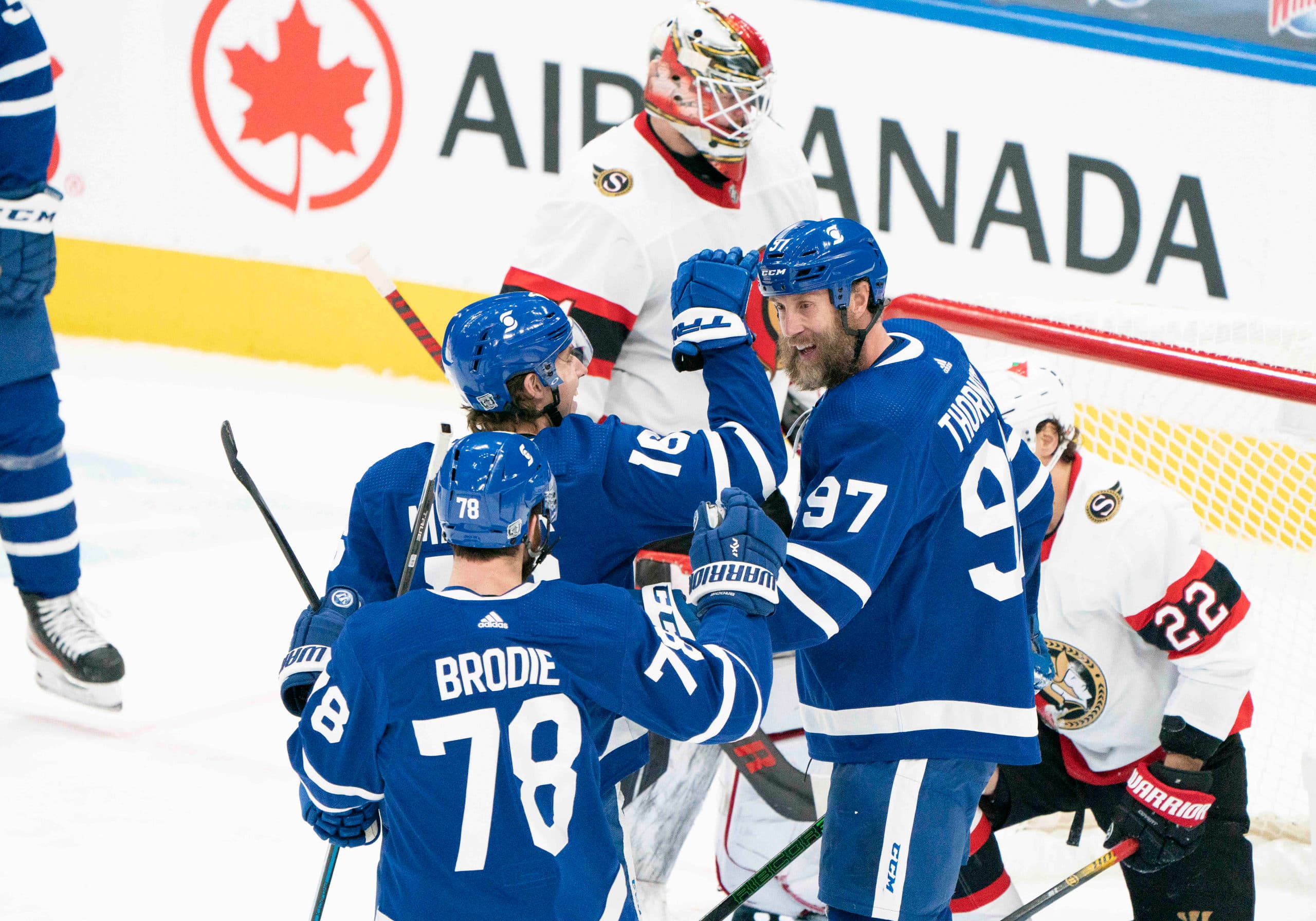 Photo credit:© Nick Turchiaro-USA TODAY Sports
The long awaited return of Joe Thornton is here! Jumbo Joe was finally back on the ice and we couldn't be any more excited. His presence and energy is something that is simply unmatched and you know that both the team and fans were thrilled to see him back in blue.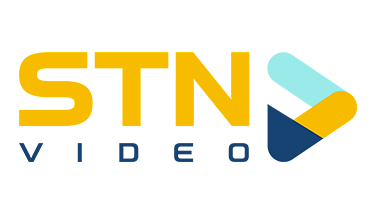 Coming off a loss against the Montreal Canadiens, the Toronto Maple Leafs were ready to get back in action and back in the W column. As the puck dropped for the first period against the Ottawa Senators, the Leafs were speedy and had a few really good chances to start. A few shots on Marcus Hogberg but nothing to show for it, yet.
The Senators get trapped with a 3-on-2, and with a pass from Joe Thornton to Auston Matthews, the Leafs made it 1-0 just over 6 minutes into the first. Thornton is back and Matthews is still on fire, what's new?
And the fun doesn't stop there. Less than 5 minutes later the Leafs put some pressure on the Senators and with a pass from Jason Spezza to Travis Boyd, they strengthened their lead and made it 2-0.
But the Senators fought back as they scored their first goal of the game less than 3 minutes later as Drake Batherson got one past Frederik Andersen. They cut the Leafs' lead in half and they made it 2-1.
As the puck dropped for the second period, the Leafs wasted no time and were ready to go, less than 2 minutes into the period with an across ice pass from T.J. Brodie to Alexander Kerfoot, and a feed to Pierre Engvall, he got it past Hogberg and the Leafs regained their two-goal lead as they made it 3-1.
You get a goal, and you get a goal, and you get a goal! The Leafs weren't holding back tonight at all. Just around the half way mark into the period, Thornton loudly declared his return as he scored off a pass from Matthews and they made it 4-1.
The rest of the period had some good chances on both sides as the Senators started to even out their shots on goal. The Leafs went on a 5-on-3 Power Play as Connor Brown and Artem Zub are called for Interference and Tripping, and none other than Matthews tallies his second goal of the night, and gets one to the back of the net from a pass by Morgan Rielly, making it 5-1.
With less than one minute to go, the Senators and Nick Paul scored shorthanded, and again cut the Leafs' lead, and made it 5-2.
As the puck dropped for the third period, the Senators looked like they were feeling energized and like a brand new team. At 41 seconds into the third, Zub scored and made it 5-3. The Senators were still trailing, but you could tell that the wheels were turning, and they wanted to get back into this game. Around 6 minutes into the period, Brown gets one past Andersen and cuts the Leafs' lead to one goal, making it a 5-4 game. If you couldn't tell, this game had taken quite a turn. With just over two minutes to go in the game, Evgenii Dadonov scored and made it a tie game, at 5-5. I'd like to say that I was shocked by what transpired during the third period, and this game, but I wasn't, unfortunately.
This game wouldn't be over without some bonus hockey. As the puck dropped for Overtime, the Leafs had a few decent shots on net, but alas, Dadonov tallied his second of the night, and the game winning goal, with a 6-5 win. The Leafs were up 5-1. Yes, 5-1. They blew a 4 goal lead, and still managed to lose. Breathe in, and now breathe out so we can all deeply sigh together, it's okay. Reset and restart for the next game.
Most Valuable Leaf: Auston Matthews
Matthews is playing unbelievable hockey right now. His passes, his shots, his goals, if you leave him alone, he's bound to get something going and get it to the back of the net. Despite the loss, with two goals and one assist tonight, he's my Most Valuable Leaf of the game.
Least Valuable Leaf: Frederik Andersen
I really don't like goalie slander when it comes to a loss, but this game was sloppy. Andersen let in three easy goals that really shouldn't have gotten passed him. They say that the team is only as good as the players in front of the net, but with careless plays, to me, this one is on Freddy.
Tweet of the Night:
Pain and only pain.
What's Next?
The Toronto Maple Leafs take on the Ottawa Senators one more time at Scotiabank Arena as this Battle of Ontario series continues. Check out the rematch on Wednesday February 17th, at 7:00PM on Sportsnet.