Determining the Value of a First Round Draft Pick in 2021 and How it Affects the Maple Leafs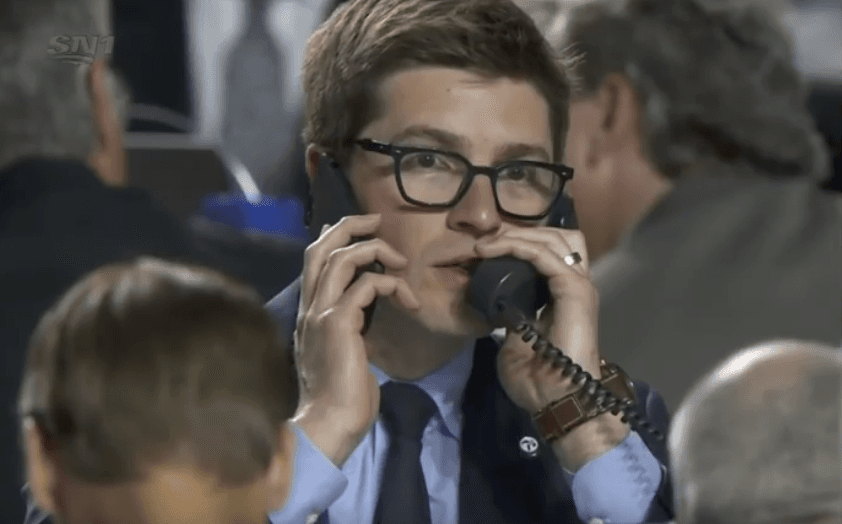 The 2021 NHL Draft has been surrounded by questions of if/when it should take place this season or next, how do teams scout for it and so much more. Frankly, it has been a bit of a mess. This is on top of the fact that the draft class lacks a franchise-altering talent such as Auston Matthews or Connor McDavid, there isn't even an Alexis Lafrenière or Jack Hughes. While talents such as Matthew Beniers, William Eklund, Owen Power, and others will likely be very good NHL talents who will play key roles, we are looking at something more similar to the 2012 Draft than the 2020 class.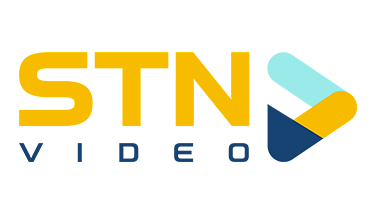 PNHLe is an offensive stat that is used to project a player's point potential at the NHL level and is meant to standardize a variety of leagues so that prospects can be compared from one league to another. PNHLe attempts to equalize all leagues, ages, and positions so that the offensive potential of a prospect can easily be compared with others, while also projecting future NHL point potential in the prime years of a player. As you can imagine, the model should not be used as a sure-fire way of assessing a player's ability or probability of making it to the top level, but it is a useful tool that can help provide a bit of numerical evidence of the draft class differences, especially over a large scale. 
For the purpose of this exercise, I used the top-35 players based on their PNHLe score from their draft year. Using the top-35 gives us just over the amount that the typical first-round would contain, as well as a few others to round the number off. While imperfect, the PNHLe stat does a good job of proving a picture of what can be expected, and when used to evaluate a large group of prospects like this, it can give an idea of the differences in production and potential of impacting their team's success at the next level. The above chart shows some of the basic findings in that regard. 
The inclusion of the top-10 average was done to show that this group is a bit lackluster from top to bottom. The fact that Dylan Guenther's completely inflated PNHLe of 135 is included actually boosts this year's group as well. Guenther had back-to-back four-point games to start the season and has ten points through his first four games. That unsustainable pace is what inflates his number to this point. Excluding Guenther, the top-35 average drops to 58.58, and the top-10 drops to 67.22, both even less inspiring numbers. Without Guenther, the top two players were Sasha Pastujov (77 PHNLe) and Matthew Coronato (68 PNHLe), a stark contrast especially considering both of those players have issues off the scoresheet that have them ranked near the tail end of the first-round or early-second round this year. 
There is also the matter of the current climate we are all living in. The pandemic has thrown a wrench in the plans of many, NHL scouting departments are no exception to that. There's been
some push back on the value and validity of video scouting
and how teams have been unwilling to adapt. So much so that there were rumblings for a few months that the 2021 NHL Draft may be moved back to the fall again or even to June 2022, having both the 2021 and 2022 drafts over a couple of weekends. 
From the scouts on varying teams that I've spoken to, this was a very general manager driven initiative. The general manager's names are attached to the picks and their reputation and jobs are on the line whereas it's not uncommon for scouts to survive multiple front-office regimes. Scouts didn't love the idea of doubling their workload next season and many seemed satisfied with conducting the
2021 Draft in July
2021,
as has been recently reported
. 
It's pretty clear that the 2021 NHL Draft picks are less valuable this year, particularly in the first round. So how does this affect the Leafs? With a clear 'go for it' mentality, does trading it make the most sense or does keeping it and hoping they can snag a player who falls because of limited views or shortened season? 
Beginning with the latter, keeping the pick likely puts Kyle Dubas in a position he seems comfortable in at the draft. Let the draft unfold, take 'your guy' if he gets to your pick but if value can be found, trade back and collect multiple picks. Should the Leafs get a mid-late 20's pick and they identify a player like W Ayrton Martino or D Scott Morrow as the target, they could look to trade back to collect extra lottery tickets while still getting the guy that you like. Both Martino and Morrow are high-ceiling, boom-or-bust prospects but both fit the Leafs style of player as well. The Leafs have done well when they get multiple swings at the plate, looking for upside and utilizing their upper-echelon development staff.
The Leafs' first-round pick looks primed to be used in a trade before the deadline to make an addition to the NHL roster. The fact that the true value of the pick is fairly low doesn't mean as much in the trade market from a 'poor draft class' perspective. The reality is that NHL teams have shown over the years that they aren't very smart when it comes to draft pick valuation. We see it every single year at the deadline. Whether it's the Lightning trading a first for Barclay Goodrow last season or Chicago trading for Antoine Vermette in 2015, competitive teams and dealing their first-rounder for middling talent is commonplace. 
Teams being a bit uncomfortable with their own scouting staff and the work they can do in a pandemic may be the driving factor in the pick being worth less than usual. With that said, rebuilding teams like Nashville, Buffalo, or Detroit need to get whatever they can for the players that seem on their way out. Whether that means the Leafs target Mattias Ekholm, Taylor Hall, or everyone's favorite target Marc Staal, the Leafs trading the pick this prior to the deadline seems likely. 
So what is the value of a first-round pick? The reality is that the pick is worth markedly less than in recent years. Both the eye test and the data suggest that. That likely won't be the deciding factor on value, however. The COVID-19 pandemic and the reluctance by some scouts when it comes to scouting through video primarily could lead general managers to be a bit hesitant to ask for this year's pick, meaning they might ask for the 2022 draft pick if they are smart. To that point, how many smart general managers are there really? Five, maybe ten? (Sidebar: Don't trade your 2022 draft picks, that class is LOADED)
All this to say that the Maple Leafs need to use this pick when it is at its most valuable, while it's still the coveted mystery box because many general managers,
as the wonderful Jim Benning pointed out last week
, think on a much smaller scale and want to save their job today. Getting the perceived value of a first-round pick is almost always going to be a win for a fanbase. Dubas needs to exploit the market and utilize that perceived value if that's the route he chooses to improve this roster. If there was ever a year to trade a first-round pick away, even for an unsexy talent the way Tampa and Chicago have both done on their Cup runs, it's this year.