Devante Smith-Pelly likes the Leafs to beat his former team tonight to kick off Frozen Frenzy: Leafs Morning Take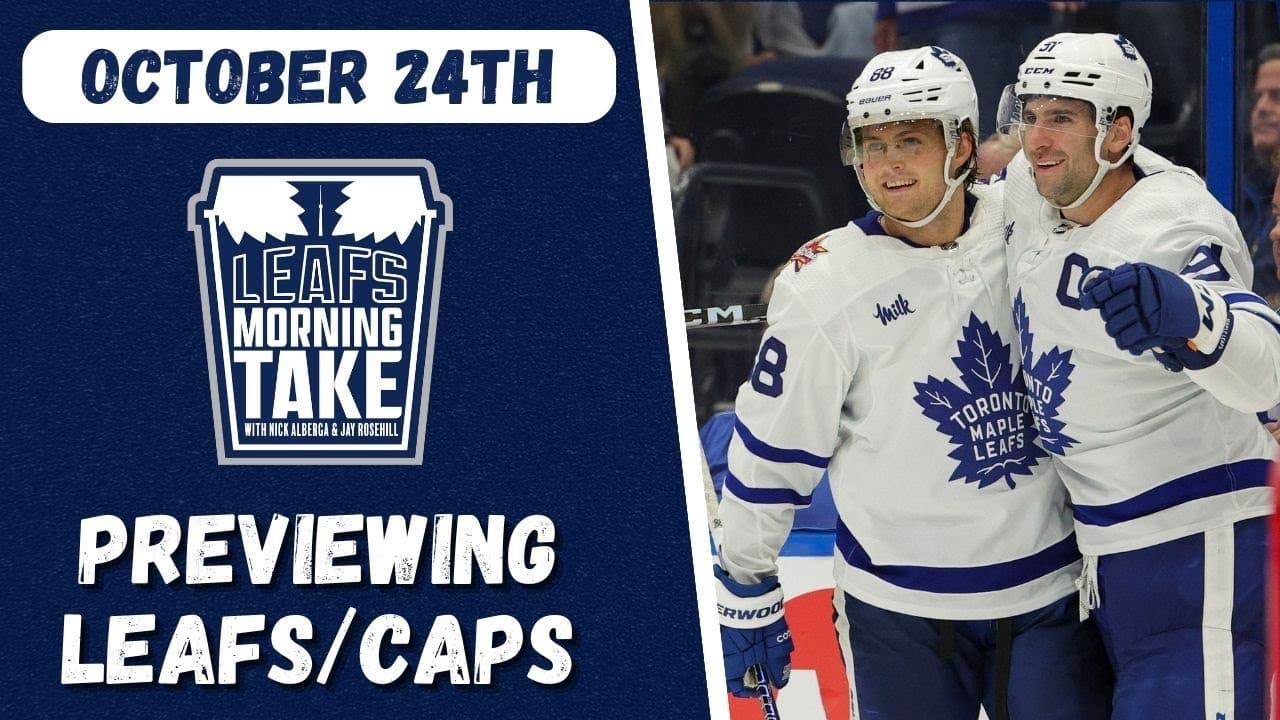 It should be a fascinating night in the NHL.
Starting with the Toronto/Washington game at 6 PM ET, all 32 teams are set to hit the ice on Tuesday night in what the league and ESPN is billing as the "Frozen Frenzy." Piggybacking off what the NBA has done in the past, each game will have a different start time, which on the surface, is a sports bettor's dream. So, we kicked off the
Tuesday edition of Leafs Morning Take
by uncovering that whole buffet. By the way, the last game – Vegas & Philadelphia – will get going at 11 PM ET. Load up on the caffeine, folks.
Presented by DoorDash, The Appetizer focused on Toronto's lines from Monday's practice. Surprise, surprise, it appears Sheldon Keefe is jumbling things up yet again. Naturally, we discussed whether players get annoyed with the constant movement and changes.
After that, thanks to Wendy's, we began to preview Leafs/Caps, which of course is Toronto's third stop on its five-game road trip. Is it Another trap game? Washington's been dreadful out of the gates. They're 1-2-1 through four outings, and most surprisingly, they've scored just six goals. Alex Ovechkin is goalless, and considering he has 41 goals in 56 career games against Toronto, that's not a good thing. It means he's due. Very due.
Meantime, we were lucky to have 2018 Stanley Cup champion Devante Smith-Pelly join us to tee up the game for a few minutes. Obviously, we talked a bit about Ovechkin's journey. Personally, I think some of Toronto's big boys can learn a lot from that story.
Anthony Stewart will be by to guest co-host the Wednesday edition of Leafs Morning Take. We'll recap Leafs/Caps as well as look ahead to the game in Dallas on Thursday night. Also, Jay Rosehill will be by for another rendition of 'Rosey's Rants.'