DFO Rundown: Belief that Hyman will receive offers over $6M/yr (Updated)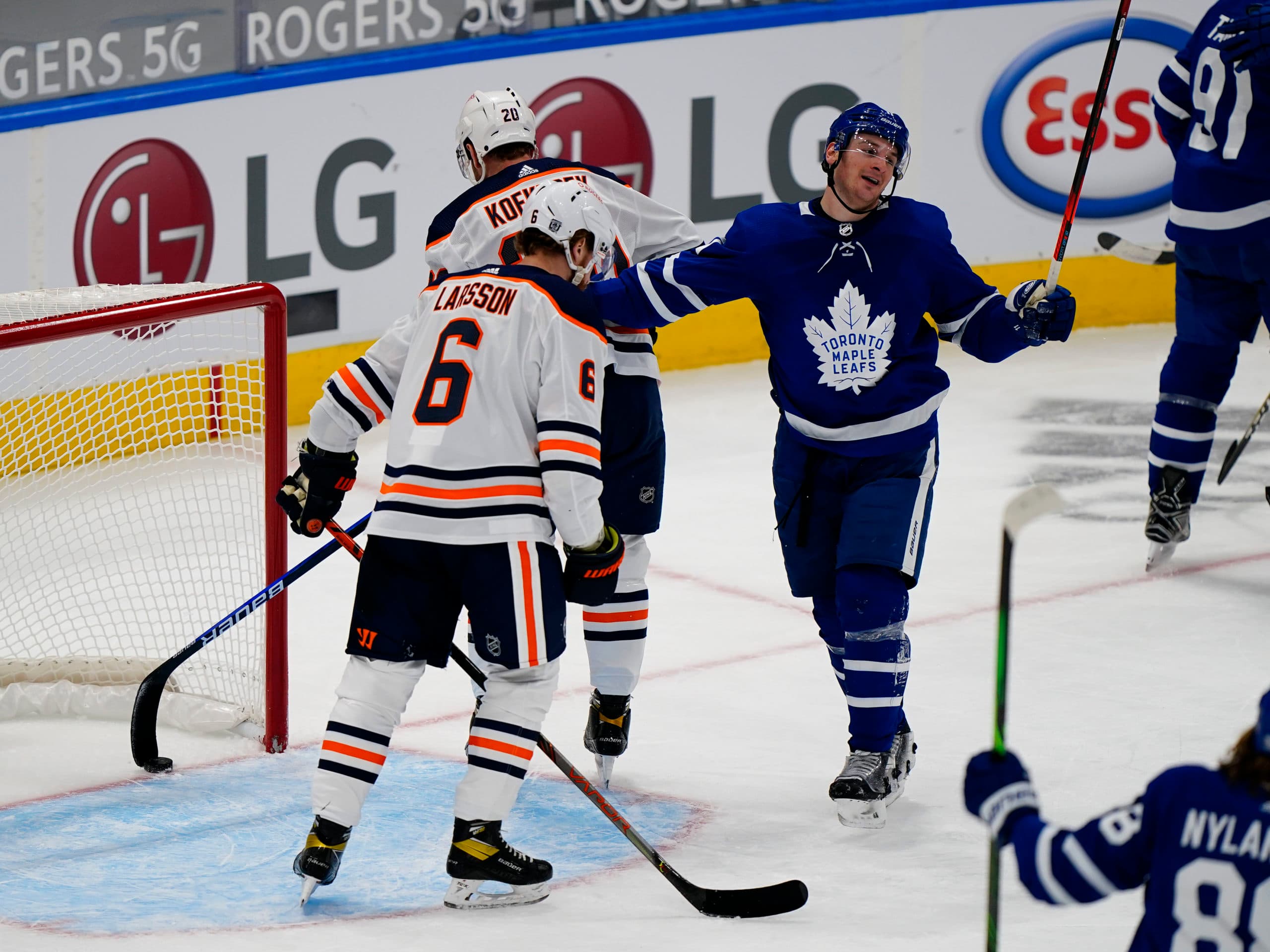 Photo credit:John E. Sokolowski-USA TODAY Sports
The Daily Face Off Rundown podcast dove into the next contract for Zach Hyman in
their latest episode (around 8 minute mark)
 Jason Gregor sharing a rumoured offer from the Leafs of a $5M/yr contract, and Hyman's cap rejecting that offer. Frank Seravalli went on to add that he expects Hyman to receive long term offers from multiple teams, and the cap hit to be north of $6M/yr.
Update: 
(Both Hyman's agent and Frank Seravalli now stating there wasn't an offer of $5M.)
That's a lot of cheddar. And with the Leafs having to fill roughly 8 roster spots with only $12.5M to do so, that's a big commitment to a 29 year old with significant time missed due to knee injuries over the past three seasons. Injury histories tend not to improve once you hit the 3-0 age marker either, so that's a bit of a red flag.
Still if you look at what's been put out for Hyman's salary predictions, we could just be scratching the surface.
Evolving Hockey
's salary estimations put Zach Hyman as potentially earning a 7 year, $6.85M deal. I get it that you've liked Zach Hyman a lot as a Leaf, and he's the top six forward we can point to that hits and grinds, and scores greasy goals, but without a hometown discount it's hard to imagine there being a fit for the Leafs.
So even if that rumoured $5M deal was accepted, I'd personally have some concerns on behalf of the Leafs, especially if there's a lot of term attached to it. I can certainly appreciate the loyalty to Hyman, the desire to do right by him after he's had some really team friendly deals, and the fact that removing him from the picture softens up the Leafs lineup even more, but there are a lot reasons for being cautious, and a couple of them are recent Leafs contracts.
Anytime a physical player with limited goal production is up for contract it's hard not to draw parallels to David Clarkson, and while I will certainly assert that Zach Hyman is much more of a complete player than Clarkson ever was, that's a lot of money committed to injury, age, and possibly the best years having already been played.
The other one is Jake Muzzin. Jake Muzzin has done a good job of playing at the same level in his 30s, but his hard style of hockey has resulted in a lot of wear and tear on his body, and for the second straight year that his bit him in the playoffs. Arguably, Hyman too was still beaten down heading into the playoffs, and not having $5M at 100% when you need them the most is a big problem. The Leafs are locked into Muzzin, and certainly need the defensive help more than they need what Hyman brings on the wing, but the point remains that locking in to numerous health question marks at high salary is not ideal.
The takeaway from this is that we probably need to prepare for life without Hyman. A lot of things can change, and at this point it's just rumours of what he'll do, but if you were counting on a hometown discount, and a three year deal at $4.5M, it looks like it's time to reevaluate the situation.