Dissecting Vegas' Cup win and reacting to the Jason Spezza hire in Pittsburgh: Leafs Morning Take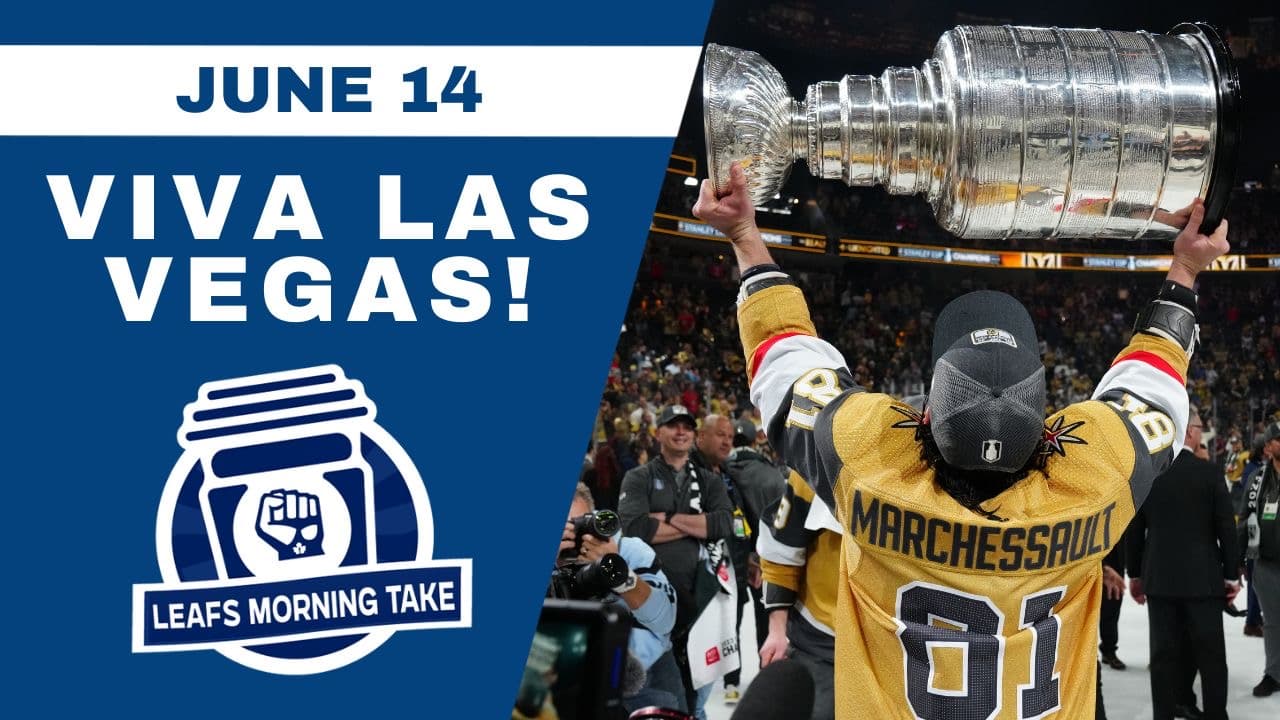 Photo credit:Tyler Yaremchuk
The party rages on in Sin City.
But honestly, when does it ever stop?
After six long years of suffering, the Vegas Golden Knights won the Stanley Cup on Tuesday night at T-Mobile Arena. And honestly, it was very anti-climactic. Vegas didn't just beat Florida, they dismantled them. It wasn't even close. 9-3!
Before hopping into all things Vegas Stanley Cup, we kicked off the
Wednesday edition of Leafs Morning Tak
e by dissecting some breaking news. As soon as he stepped down in Toronto, it was inevitable. You just knew Jason Spezza would be following Kyle Dubas to wherever he went. Well, they're officially reunited in Pittsburgh. Congrats to them!
Back to the Cup convo.
So, how does Vegas winning the Stanley Cup affect the Toronto Maple Leafs? That's all we really care about, right? We broke down Game 5 and what made the Golden Knights such a dominant bunch. What a tough way for Sergei Bobrovsky's magical postseason run to end —that's for sure. For me, it was the team buy-in defensively. On top of that, I'll always remember how strong and mobile their d-corps were too. Bruce Cassidy did a tremendous job, so did goalie coach Sean Burke.
Furthermore, all in all, I'm still not sure how I feel about Florida's run. They won 13 games, seven of which came in overtime. That said, they really felt like a team of destiny, but unfortunately, they ran into a buzzsaw. The long layoff between the Conference Finals and the start of the Stanley Cup didn't help either. No excuses here, though —the best team won. Also, Sergei Bobrovsky came down back to earth, too.
For the
Betano Wrap Up
, we're aiming for a Blue Jays bounce-back tonight in Baltimore. Cross your fingers.
Talk on Thursday at 11 AM ET!
Don't forget to subscribe, like, and leave us a review wherever you're checking us out.