Draft sliders and risers that could make sense for the Maple Leafs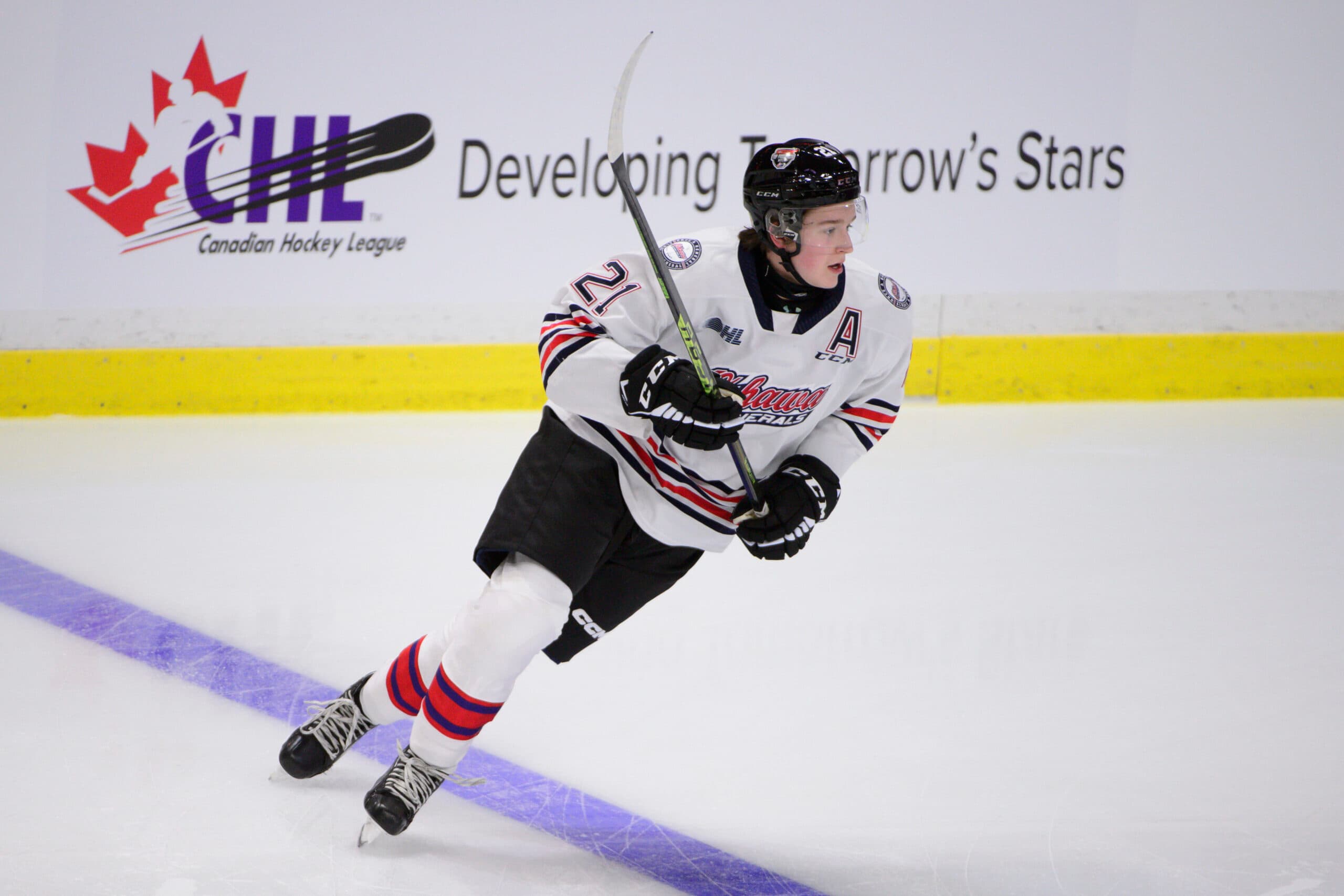 Photo credit:Anne-Marie Sorvin-USA TODAY Sports
It's June 27th and everyone has perfected their draft list. Still with the exception of maybe one draft it's hard to remember where the picks were as straight forward as the
Bob McKenzie rankings make them appear
. It can come down to certain GMs not getting enough of a look at players in a certain league, or it could be players that appeared to be high on the draft list but were ranked high by teams that have already chosen. More and more it has become clear that the best player available is far from a consensus and the draft rankings are far more based in tiers and ranges than a straight 1-224 list.
Because of the variance in draft rankings it's worth appreciating that there could be a few players that slide to the Leafs in the draft that are worth our attention and given the Leafs recent history of trading down or selecting later in the draft, it's entirely possible that the Leafs will either once again look to trade down (so long Matt Murray) or reach for a player that they believe in.
Here's a quick look at some potential players that could slide or rise to the 28th overall pick tomorrow night.
Slide: Calum Ritchie
We'll start with the one that involves likely the greatest amount of wishful thinking on the part of Leafs fans and that's Callum Ritchie. The combination of big and local is already appealing, but the fact that he is a physical playmaking center is what really generates the interest.
Ritchie has already been sliding down the rankings after coming into the season as a potential top-10 pick, and expecting a big guy to slide any further might be asking too much.
That said, Ritchie is likely the dream option here and if the Leafs can even flip a small asset to move up a couple of spots to grab him they'd be getting a player that fits with the Knies, Minten size/skill approach they've been taking with the draft recently.
Rise: Kalan Lind
Kalan Lind seems like he'll become the next statistical darling as he has a good understanding of what is going on at both ends of the ice. Given that Brad Treliving has an affinity for the Western Hockey League it's entirely possible we see the Leafs trend in that direction even more in the coming years as well.
Lind was a point per game player in 2023-24 and as he adds weight to his 6'1 frame he'll be even more impactful. The catch is that none of the public rankings really have him going higher than the middle of the 2nd round.
Reaching for Lind seems like too much of a stretch and he'd be far more of a target if Toronto wanted to trade down and either pick up some assets or unload a bad contract.
Slide: Daniil But
You can't teach size and But is 6'5, so that is going to gain him a few admirers. I could remind you of how tall Ilya Mikheyev and Pierre Engvall were as well or Frederik Gauthier, but that would just be me being a jerk.
The fact of the matter is that Locomotiv found it beneficial to have But on their roster for 15 games this season and he was a point per game player in the MHL (Russian AHL).
He seems like a player who has no business sliding to the Leafs, but the Russian factor could benefit Toronto and the Leafs can wait out any contract commitments he might have.
Rise: Jayden Perron
(No relation to David Perron if you were curious)
With Ryan Hardy still in the Leafs organization at the moment and Toronto still having strong ties to the Chicago Steel organization of the USHL, it's hard to imagine that a player like Perron wouldn't at least be talked about amongst the Leafs scouts.
He's a very smart hockey player and knows the areas of the ice that he can and should plan in as a smaller player (5'9).
Slide: Eduard Sale
Here's another player who really has no business sliding to when the Leafs pick, but his rankings are all over the place and that leads me to believe that people might like him but he might not be anyone's first choice when it comes time to pick.
That said, there is always a team that really feels they know their Czechia players and historically that hasn't been the Leafs. So maybe it's best to ignore a player that once considered a lock for the top 10 and is now 24th on Bob McKenzie's ranking. From McKenzie's article the range of those he surveyed had Sale anywhere from 12th to 31st, so Toronto does fit into that range.
Sale is a taller offensive winger that likely needs to add some weight before being NHL ready. He spent the full season in Czechia's top league so he likely knows what he needs to do to be ready to thrive at the pro level.
Rise: Gracyn Sawchyn
Sawchyn is one of the players that seems to have come on of late and could earn himself some late first round consideration, but at the least early second round consideration.
He's a point per game center and that's already a good quality coming out of his draft year in the WHL. He's middle of the road for size but has the tenacity to make up for it.
At the junior level he's a player who is doing everything right and while he might not have the standout skills of some of the higher ranked players, Sawchyn's ability to put everything together might make him an ideal middle six center somewhere down the road.
Now that I've quickly listed off six options, we can comfortably say the Leafs won't go with any of them and that should be okay too. There are plenty of options in this draft and the Treliving era is still a clean slate where we don't know what will happen.