Dryden Hunt clears waivers and the Leafs loan him to the AHL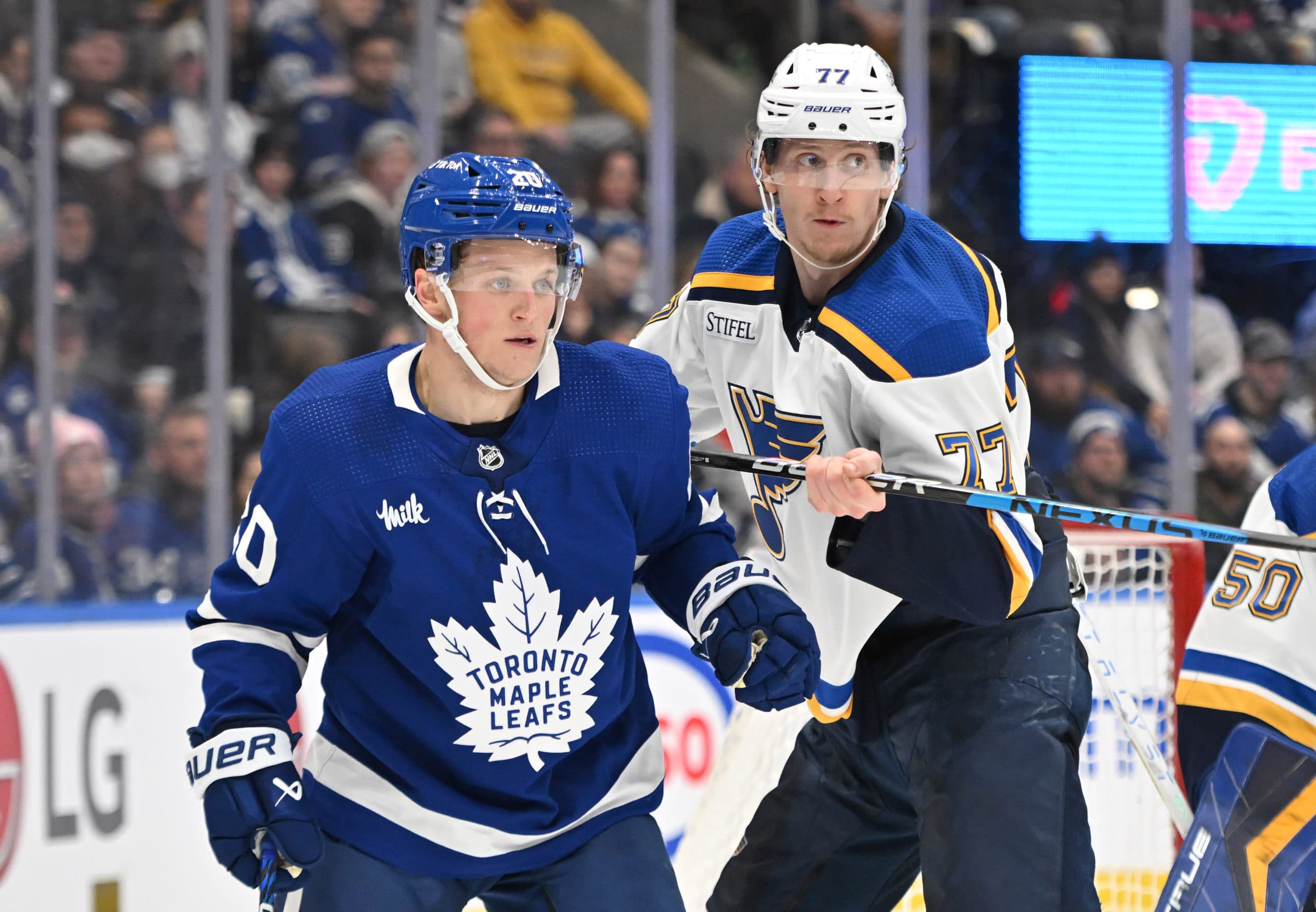 Photo credit:Dan Hamilton-USA TODAY Sports
Good news everyone, a Leafs player actually cleared waivers. That led to the rarely seen transaction for Leafs waiver eligible players…
I kid a bit about the rarity of this. Simmonds, Clifford, Mete, and others have all cleared waivers at various points in the season and I think the other 31 teams have gotten wise to the Leafs 49 SPC situation and aren't looking to free up any space for Kyle Dubas. Maybe I just want to believe someone is always trying to screw the Leafs.
Of course, keeping Dryden Hunt isn't necessarily the Leafs being screwed. He's proven to be somewhat useful depth and maybe he'll get some additional focus from the Leafs player development department that could move him along for later in this year and possibly make a case for bringing him back into the Leafs fold next year if both parties are interested.
As for the roster space, freeing it up now wasn't an urgent thing as TJ Brodie isn't quite ready yet. What the Hunt demotion does is keeps him off the NHL roster and doesn't cut into the amount of time he can be on the Leafs before requiring waivers again. This could be a helpful thing if Toronto wants to bring him back in the dog days of the season or if injuries become an issue for the Leafs forwards.
All and all, whatever happened with Dryden Hunt isn't too impactful for the grand scheme of the Leafs, but it is definitely something that happened.