Dryden Hunt has been traded to Calgary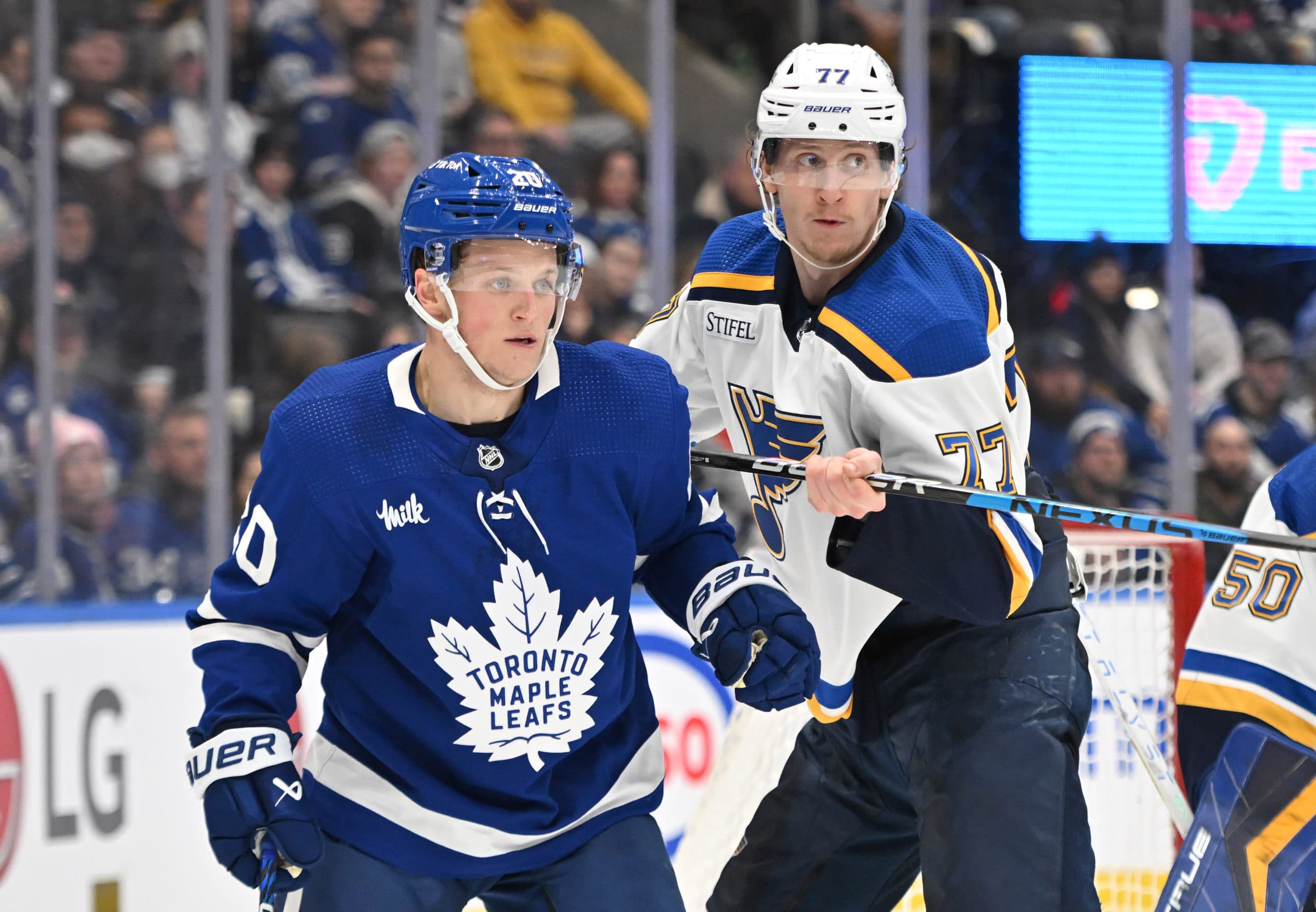 Photo credit:Dan Hamilton-USA TODAY Sports
As per Shayna Goldman of The Too Many Men podcast, Dryden Hunt is on his way to his fourth team of the season.
Hunt had a brief run with the Leafs when he first arrived in Toronto, but wasn't long for the team and found himself on the Marlies. He had one goal in nine games with the Leafs, but has 4 goals, 9 points in 19 games in the AHL, still not lighting the world on fire, but given his defensive hockey calling card, it's not completely unexpected.
There might be a better path back to the NHL for Hunt with Sutter's Flames and I wouldn't doubt the Leafs are doing the forward a favour with this deal.
The Leafs are still in good shape from a forward depth perspective as Holmberg, Steeves, Abruzzese, Clifford, McMann, and Simmonds can all fill the depth role Hunt would, not to mention Matthew Knies when he arrives.
The return on the deal is Radim Zohorna, who is a 6'6 forward who has played eight games for the Flames this year and been held pointless. He has 29 points in 40 games in the AHL. The main thing is that you can't teach size, right?
Season
TEAM
LEAGUE
GP
G
A
TP
PIM
2019-20
 BK Mladá Boleslav
Czechia
46
10
12
22
10
 Czechia (all)
International
9
0
3
3
2
2020-21
 BK Mladá Boleslav
Czechia
21
12
10
22
12
 Pittsburgh Penguins
NHL
8
2
2
4
4
 Wilkes-Barre/Scranton Penguins
AHL
12
3
8
11
4
2021-22
 Pittsburgh Penguins
NHL
17
2
4
6
4
 Wilkes-Barre/Scranton Penguins
AHL
39
12
9
21
10
2022-23
 Calgary Flames
NHL
8
0
0
0
0
 Calgary Wranglers
AHL
40
10
19
29
23
via eliteprospects
Maybe not the excitement that Leafs fans were looking for on deadline day, but at least we've got something to talk about. Or not talk about. I don't want to talk about it. We'll assume Zohorna has been assigned to the Marlies.