Dusty Imoo (The Campbell Whisperer) joins the Marlies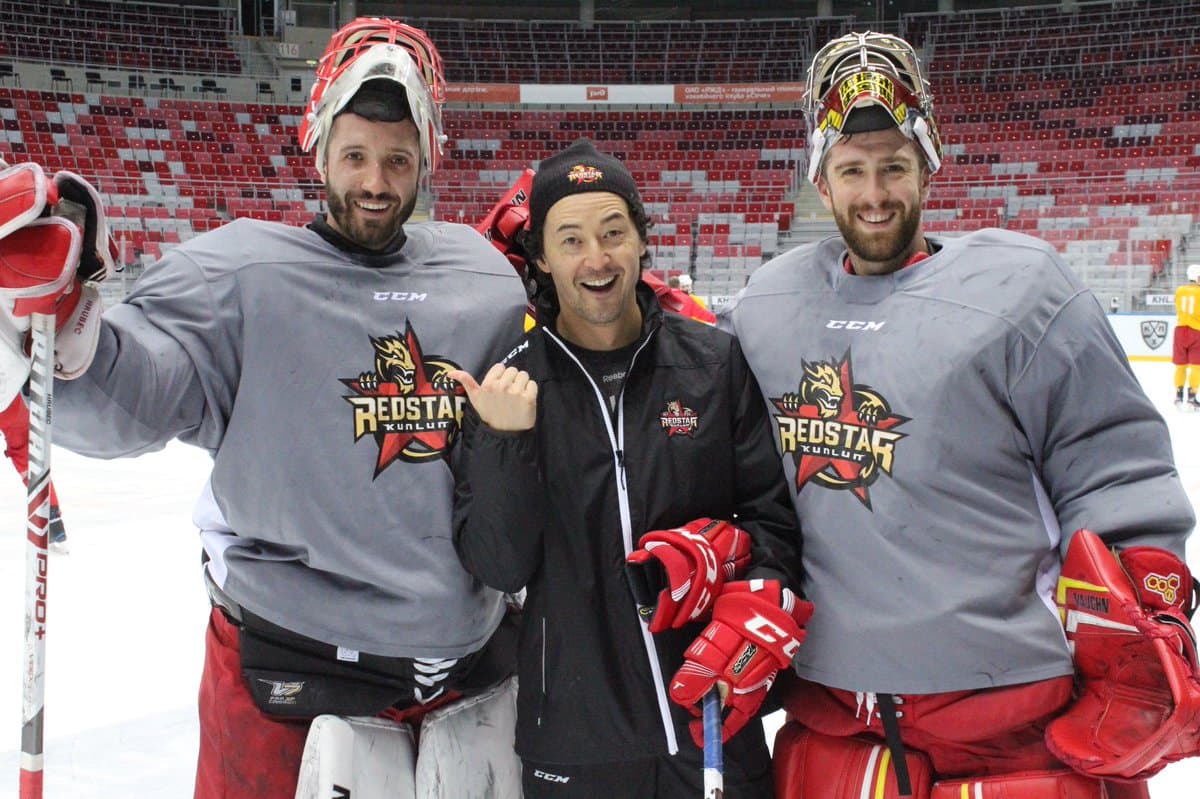 Photo credit:Dusty Imoo/Twitter (Dusty70)
This post has been updated with new information that is contrast to the tone of the original version.
The Leafs and their unlimited funds are sometimes good. I'm not ready to go "three cheers for telecomm monopolies" but I do appreciate when it comes to staffing their hockey operations departments, the Leafs bring in the guys who best meet the needs of the Leafs. Today the Marlies were the target for improvement by bringing in a new goaltender coach and one that has a name many of you will recognize…
So here's the thing, if you've read an article about the emergence of @Jack Campbell over the past couple of seasons, you've read about Dusty Imoo, and probably have developed a very favourable opinion of him even if you don't really know a whole lot about goaltending or goaltender coaching. He turned Jack Campbell around, he's been a part of a pretty good goalie pipeline in Los Angeles, and when you consider that he's been successful with Campbell, and he's been successful with @Cal Peterson, there's no reason to believe that he couldn't have an impact on goaltenders like Joseph Woll or Ian Scott as well.
The Kings organization was very high on Imoo, and between him and Bill Ranford had developed a reputation for producing strong goaltenders. To bring Imoo in at the AHL level, with little disruption to the Leafs operations, but gaining that knowledge seems like a win.
Imoo was most recently working in the KHL with Kunlun Red Star in China, and supporting the Chinese national team's goaltender development program as well ahead of the 2022 Olympics. His return to North America is certainly Toronto's gain, as properly developed goaltending prospects in Toronto over the past 30 years is limited to Felix Potvin, Damian Rhodes, and James Reimer. The Leafs now having a handful of goaltenders that show some promise makes it a good time to bring in Imoo. Not that I can really pretend that I know anything about the approach of Jon Elkin and the fact that the Leafs decided to keep him within the organization probably means his work is valued as well.
Back to the reason most of us have heard of Dusty Imoo, Jack Campbell. While Imoo will be working with the Marlies, there is a definite benefit to having Campbell's guy nearby and part of the organization to support him as needed. It's a definite investment in getting the most from Jack, and it will also be interesting to see if that helps get a Campbell contract done sooner rather than later and at a team friendly price.
Anyways, it's August, and as far as AHL goalie coach news goes, this seems like it's about as exciting as it can be.
Update: After being told to take a look at Dusty Imoo's twitter feed and likes, this looks like a hire that goes directly against a lot of the organizational beliefs that the Leafs have promoted. A small example would be an organization that proudly touted their role in a record setting vaccination day in their arena probably shouldn't have a vocal anti-vaxxer as a goaltending coach. The further back you look on Dusty's social media the more you can see that there is an alarming support for debunkable conspiracies and dangerous points of view. I no longer support this hire by the Leafs.