Establishing reasonable expectations for Ilya Samsonov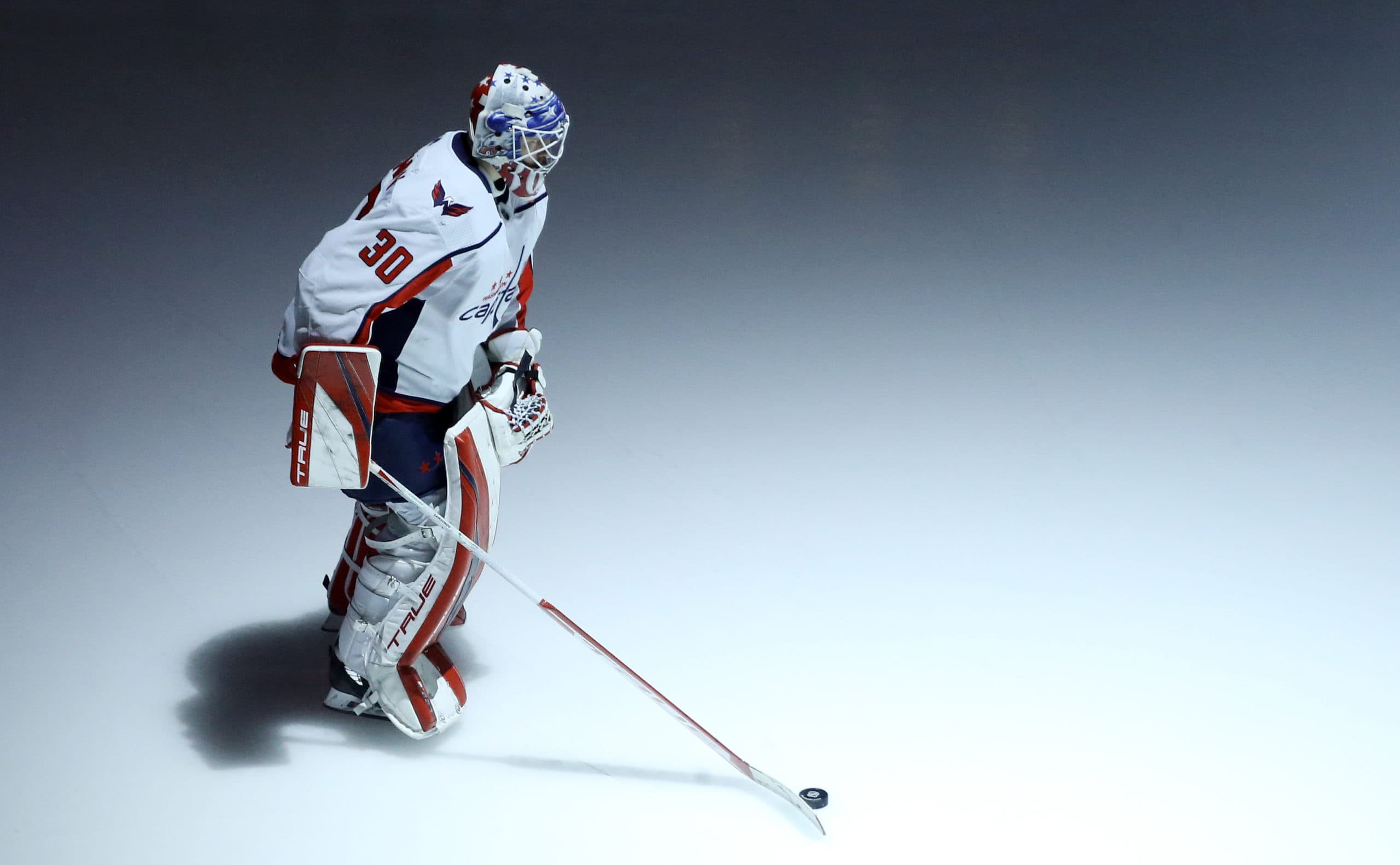 Photo credit:Charles LeClaire-USA TODAY Sports
I've been following the Leafs for a long time. And in those many years of following the Maple Leafs one thing I can never recall seeing is a goaltender coming to Toronto and seeing their career rebound. Jack Campbell and Frederik Andersen maybe punctuated their success after establishing that they were good during their time in Southern California, but neither was truly struggling. Curtis Joseph and Ed Belfour came to Toronto and continued on with their Hall of Fame worthy careers, but no one breaks out in Toronto and that's part of why establishing expectations for Ilya Samsonov is important.
It's also important to note that with a new goaltending coach comes the opportunity to erase the past. Just because it hasn't happened doesn't mean it can't happen now. If hope is an important part of your Leafs viewing process, I'm not going to be the person that takes away from you, and admittedly I'm very excited about Curtis Sanford as the Leafs goaltending coach too. I've caught myself believing he could do for goaltending what Dean Chynoweth did for special teams, and then reminded myself to dial it back a little.
Dialing it back needs to be an important part of the Ilya Samsonov experience. There is a lot made of the fact that Ilya Samsonov is a former first round pick. That's great, so were Jack Campbell and Jonathan Bernier. Throw in the fact that many draft pundits at the time felt the Capitals reached to grab Samsonov and perhaps draft pedigree is being overstated. Instead he just needs to be considered as the potential better alternative to Mackenzie Blackwood or Adin Hill.
In Samsonov's three years with the Capitals there hasn't been a lot to make a case that he's ready to push Matt Murray for the number one job. He had a strong debut season that was followed up with a decline his second season. The fact that he was then thrown into a tandem role last season seemed to be done more out of necessity than out of merit and to some degree mirrors what the Leafs are doing this year, as the Caps hoped one of their two goaltenders would establish themselves. They didn't and the Leafs need to be prepared for a similar situation as well.
| | | | | | | |
| --- | --- | --- | --- | --- | --- | --- |
| | GP | GSAE | GSAE/60 | SV% AE | HDSV% | HDSV% AE |
| Ilya Samsonov | 44 | -12.1 | -0.307 | -0.006 | 0.676 | -0.029 |
| Matt Murray | 20 | 3.2 | 0.163 | 0.003 | 0.712 | 0.026 |
| Jack Campbell | 49 | -2.3 | -0.049 | -0.001 | 0.676 | -0.01 |
| Petr Mrazek | 20 | -11.6 | -0.668 | -0.013 | 0.595 | -0.094 |
When it comes to comparing the Leafs current tandem to last years, Samsonov finds himself in a somewhat similar situation statistically to Jack Campbell, albeit a little worse, but certainly looking to be an upgrade over Petr Mrazek. The Capitals play a very similar offensive driven system to the Leafs, so it seems reasonable to expect that Samsonsov is used to that and Toronto's team play might not have a substantial impact on his numbers. What could have a positive impact on his numbers is experience and at 25 having experienced a full NHL workload might have Samsonov more ready to address the gaps in his game than how he approached it as a backup. (Like I said above, I'm not trying to take away anyone's hope here.)
To some degree having a goaltending coach who played in Russia, and knows the Russian style of goaltending and the systems played in front of Russian goaltenders, will help as well. Sanford is going to need to know Russians as Peksa and Akhtyamov are in the pipeline.
Where a healthy Matt Murray seems to be the Leafs best option for this season, the "healthy" aspect of that statement is why Ilya Samsonov is going to be an important part of the Leafs this season. Matt Murray has hit the 50 game mark just once in his career, expecting a high volume of games from him even in the best case scenario is asking a lot. It very much seems that Samsonov will be needed for a true split this year and at present that seems to be asking a lot of Samsonov.
So what seems reasonable to expect of Samsonov, well…let's start with a .900 save percentage. If he is going to get back on track to an NHL career that would be the bare minimum and at least justifies him ahead of Erik Kallgren. Getting forty games of above replacement level goaltending seems to be the Leafs need, but it is debatable that Samsonov is ready to do that. A lot of things need to work out well and the combination of Sanford's coaching with Samsonov's athleticism and size need to have success for the Leafs to finally have a successful goaltender reclamation project.