Exploring potential buyouts from a Toronto Maple Leafs point of view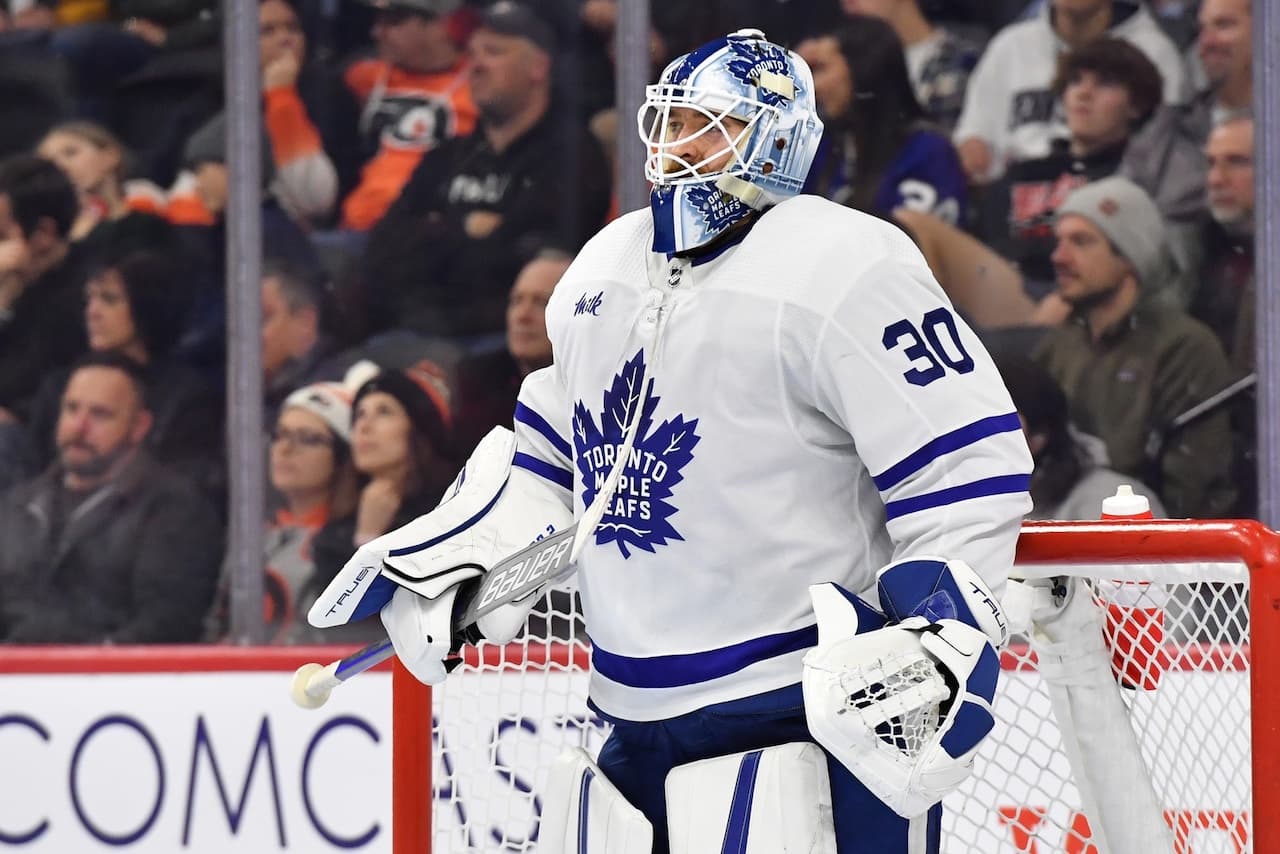 Photo credit:Eric Hartline-USA TODAY Sports
It's summer and the overwhelming majority of the league is presently disappointed in their season and likely disappointed in their roster. There is also very little relief coming from a cap increase this season as it is likely only inflating to $83.5M. Given that, there were 22 teams within $1M of the cap or exceeding the cap via LTIR this past year, it seems likely that teams will remain woefully close to that number again and need to begin paying to undo some of their past mistakes.
To begin populating a list of what I mean by mistakes you can google "former Leafs goaltender" and you are well on your way to a potential buyout list. That's a pretty boring list though. The players that intrigue me are the ones that might just be a little overpaid and could have the potential to get back on track in a new setting. Toronto might not be in their usual tight cap situation this year, but some frugality when approaching the offseason is still advisable. Here are a few buyouts that could benefit the Leafs.
Matt Murray- Toronto
Let's start with what's in their own house and that's an expensive goaltender who will spend more time injured than in net. Murray is entering the last year of his contract and can be safely placed behind Samsonov and Woll on the Leafs depth chart. He'd likely clear waivers next season and provide $1.125M of cap relief on the demotion to serve as the number three goaltender, but you'd have to question whether he'd stay healthy enough to be called upon as required for that task as well.
Contrast that to his buyout:
First of all, it's fun to stick even a small amount of money on the Senators. Secondly, it's a pretty significant savings this upcoming season before having to eat the $2M penalty next year. The buyout for Murray may very well pay for the tandem of Samsonov and Woll outright. For a team that is wanting to rework things to be competitive in the playoffs having some money back is great but a trusted 3rd string goaltender who is good enough to be called upon but not so good that they wouldn't be claimed off of waivers is required. Normally that also involves an overpay.
Conor Garland- Vancouver
We spend a lot of time drawing lines connecting the dots between the Maple Leafs and Conor Garland and this is just another opportunity. Sometimes we talk about the Leafs trading for him outright. Sometimes we talk about the Canucks retaining salary to move him. Since neither of those things has happened yet and the Canucks are still holding onto a winger they don't want it might be time for them to embrace the idea of a buyout with a bit more term than they'd like.
The first two seasons offer the best cap relief for the Canucks and given that Garland has three years remaining on his deal, the first three years all represent a better outcome than trading Garland for nothing while retaining 50% of his salary. With the salary cap likely to trend upwards it's also entirely possible the Canucks are willing to take the hit on those later years to get that immediate flexibility. It should be around that fourth year that they finally come to terms with the fact they need a rebuild.
Anyways, the appeal from the Leafs perspective to Garland being bought out is that he is very much a worthwhile top nine forward although definitely on the smaller side. He doesn't address the bigger, meaner feel that many are clamouring for, but he's affordable and better and if other changes are coming in the top nine, he's at the very least a good replacement for Alex Kerfoot.
Kailer Yamamoto- Edmonton
I wouldn't have thought about Kailer Yamamoto as a potential buyout candidate until I listened to Jason Gregor's show this past Monday and bought into this suggestion. With the Oilers having next to no cap room to address anything beyond Evan Bouchard's next contract there is an absolute need to free up some money so they can ice an NHL lineup.
Given Yamamoto's age, his buyout is very team friendly, only costing 1/3rd of his remaining salary. Giving Yamamoto away for free relies on a team believing that he is in fact a $3.2M player. He isn't. The Oilers giving him away for free at 50% retained isn't in their best interest either as they'd save more on the buyout. If there is a team out there that views Yamamoto as a $2.5M player and would take him for free, that might be the only compromise that doesn't end in a buyout.
Now here's the thing on Yamamoto from a potential Leafs interest perspective. He's got a pesty streak. Not a Bunting pesty streak, but he'll agitate a little and for an undersized player, he lives in the tough areas of the ice. That has value in the Leafs top nine. He's proven capable of scoring before in the right situation and maybe that can be found again, he's still young. The biggest trade off that comes largely from the style of game he plays is that Yamamoto gets hurt a fair bit. Still, if the price is right, Yamamoto could be a smart pick up on a prove yourself contract.
Warren Foegele- Edmonton
This one I'm coming to on my own and probably means it is less likely to occur, but the Oilers are going to need a lot of help cap wise and the immediate relief on Foegele is also fairly significant when you consider his departure also opens up a roster spot for a prospect like Dylan Holloway.
The second year impact of Foegele and the fact that you are likely stacking this dead cap space with Yamamoto's dead cap space might give the Oilers some pause, but again this is a situation where he'd be tough to give away for free and the salary retention angle might not provide enough relief for the Oilers.
Alec Martinez- Vegas
Vegas always seems like a team that will need to dip into buyouts as an option to get a time on the ice for the next season. Somehow they escape this fate through a variety of different means, but with around $3M to finalize their roster for next season which will likely need to include a starting goaltender it might be time we see one.
Martinez is an easy name to offer up in this situation and that's why I've done it. He could preferably be dealt at 50% retained for no return at a little bit more than what year one of the buyout equates to and I'd count on that happening instead. If it doesn't I guess the Knights could do it the hard way and may have to if teams don't see Martinez as a $2.6M defenseman at his age.
If the Leafs are looking to add more experience and defensive zone competence to their group, Martinez could be an interesting option. He's certainly a player that has been rumoured to Toronto before, but with each year the appeal to acquire him drops as well.
Kevin Labanc- San Jose
At a couple million dollars less Kevin Labanc is probably a player worth being fairly excited about. He was paid under the assumption that he was going to take a big step forward and that never came. He was much more of a complimentary piece to good linemates and as good linemates became something harder to find in San Jose, Labanc was just noticeably average. Noticeably average isn't a bad thing when you are compensated that way and whether through the Sharks halfing his contract or buying him out, that might be the best path forward for Labanc and a reason for a team like the Leafs to be interested.
The Sharks aren't shy about buyouts or salary retention and I think they realize that holding those salary retention spots for the deadline might serve them better than using one on Labanc. It just comes down to whether given their situation if there is any real rush to move on from Labanc either. They'll add an exciting new prospect this summer, and understandably now that they know that Karlsson has some great hockey left in him they might be motivated to maximize that as well.
I'm just speculating but I believe last year was supposed to be the tough year for the Sharks. Ideally, this one should feature some progress and if so they might want to shuffle Labanc out to do the other things they hope to accomplish.
Barclay Goodrow- New York Rangers
The Rangers always seem like they are on the verge of going bigger and it's in that spirit that I could see them tapping into the instant cap gratification that comes from moving on from Barclay Goodrow. The buyout is an eight year commitment but the first couple of years might be why we see them do it anyway.
If you can trade Goodrow you probably do that, he's still going to carry some value around the league, but if you don't like what the return is, it's easy to see the Rangers incentivizing getting all of his cap hit back and a bit of a surplus in the first couple of seasons of the buyout. Overall the buyout isn't going to hurt the Rangers much at all outside of year four and they might not see overpriced bottom six players as their path forward any longer.
The good news would be that Goodrow could sign a more reasonable deal and as Tampa has previously demonstrated, Goodrow is the kind of player you add on a cup run. They did that a few years ago and Goodrow isn't any younger, but you get the point. Goodrow seems like a good guy who does good things.
Chris Driedger- Seattle
I talked about it a bit when speaking to the Matt Murray buyout, but if the Leafs head into the next season with a Samsonov/Woll tandem there will be a need for a third string goaltender who can potentially step in and start regularly and not being overly horrible. Driedger could be that guy if Seattle buys him out.
While Driedger showed a lot of promise in Florida, he's been a bust in Seattle. He had a rough first year playing behind an expansion team that looked like an expansion team, then injuries struck, and then he's been in the AHL. With Seattle now a team that pushed Dallas to the brink of making the Conference Finals there is a good chance they will be looking to make further upgrades, and a $3.5M commitment to Driedger slows that down.
On the other hand, once Driedger has his salary right sized, he could be a valuable Marlies/Leafs product although there are likely teams that would offer him a 100% NHL role.
The buyout market is always a bit strange and while I'm reluctant to include on this list there is always the potential for some surprise buyouts as well. I'd probably put players like Marcus Foligno or Blake Coleman into that category, as they represent the potential for cap savings, but they can probably be traded without resorting to extreme measures as well. I'd also say there are plenty of players like Tyler Myers and Oliver Ekman-Larsson who seem like they will be bought out, but their buyouts don't really represent an opportunity to make a team better unless they take an absolute "screw you" type deal and come in at the league minimum and slide into a depth role more fitting of their abilities.
The Leafs have done best when looking at the unconventional free agents. The buyouts, the group six UFAs, and the unqualified RFAs. The strength of their player development team coupled with the ability to recognize underappreciated players has made this a better market for them than bidding on the bigger names. Whatever comes of this organization shake up, I hope their appreciation for reclamation projects doesn't go away.