Five defensive D that the Leafs should target in trade talks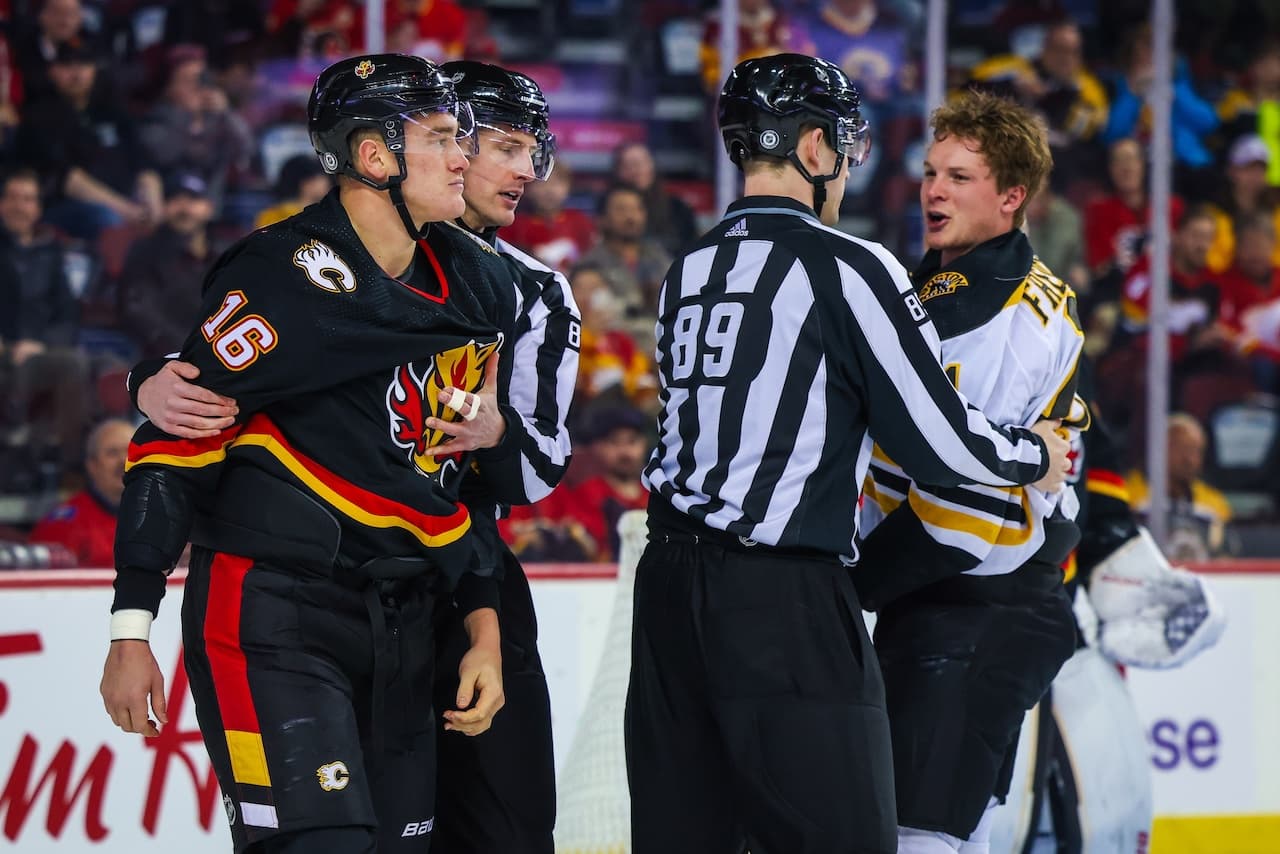 Photo credit:Sergei Belski-USA TODAY Sports
Aside from the obvious, it appears the next bit of business Brad Treliving and company would like to accomplish this summer is acquiring a hard-nosed defenceman.
Appearing on NHL Network on Thursday, Elliotte Friedman said this about what could be next for the Leafs: "I don't think they're done there yet. I don't know if it will be a Ryan Reaves type on defence. I don't know if those players exist anymore, but I do think they're going to try and get longer, meaner, and nastier on the blueline."
With that in mind, I took the liberty of comprising a list of five defenders that could make sense for Toronto to target:
Brett Pesce – Carolina Hurricanes
Pesce is one year away from unrestricted free agency, and undoubtedly, he's put himself in a good position to get paid. That said, according to a well-placed source, the 28-year-old would not accept a trade to the Leafs unless there was an extension involved. He's definitely open to the possibility, though. Simply put, Pesce's a defensive gem. He's exactly what the Leafs need, but rest assured, it will cost them.
Nikita Zadorov – Calgary Flames
Because of the obvious connection to Brad Treliving, Zadorov's name keeps popping up in conversations. Furthermore, according to the same source, the price to acquire him is high, and as of now, the Flames plan to hold onto the 28-year-old this summer. Zadorov has one year left at $3.75 million. He's slated to become an unrestricted free agent next July.
David Savard – Montreal Canadiens
With Montreal firmly in a rebuild, you would think they would be open to pretty much anything right now. Savard has two years left on his deal at $3.5 million per season, which could be a very manageable figure for the Leafs considering what he could bring to the table for them. He's tough to play against. On top of that, he's won before —if you're into that type of thing.
Robert Bortuzzo – St. Louis Blues
From a cost standpoint, Bortuzzo makes a lot of sense. The 34-year-old has one year left on his deal at $950K. He plays with bite, he's won a Stanley Cup, and most importantly, by all accounts, he's beloved in that Blues room. Additionally, assuming St. Louis is game to hook up on a deal, he wouldn't cost that much to acquire either. Bortuzzo's from Thunder Bay.
Jeremy Lauzon – Nashville Predators
The 26-year-old has three years left on his current deal at $2 million per season. For a team like Toronto, cap certainty is vital; it's everything. Additionally, with the salary cap expected to really start jumping next summer, having Lauzon at that price tag could be huge. He's another guy who's a handful to play against.