Five potential landing spots for Justin Holl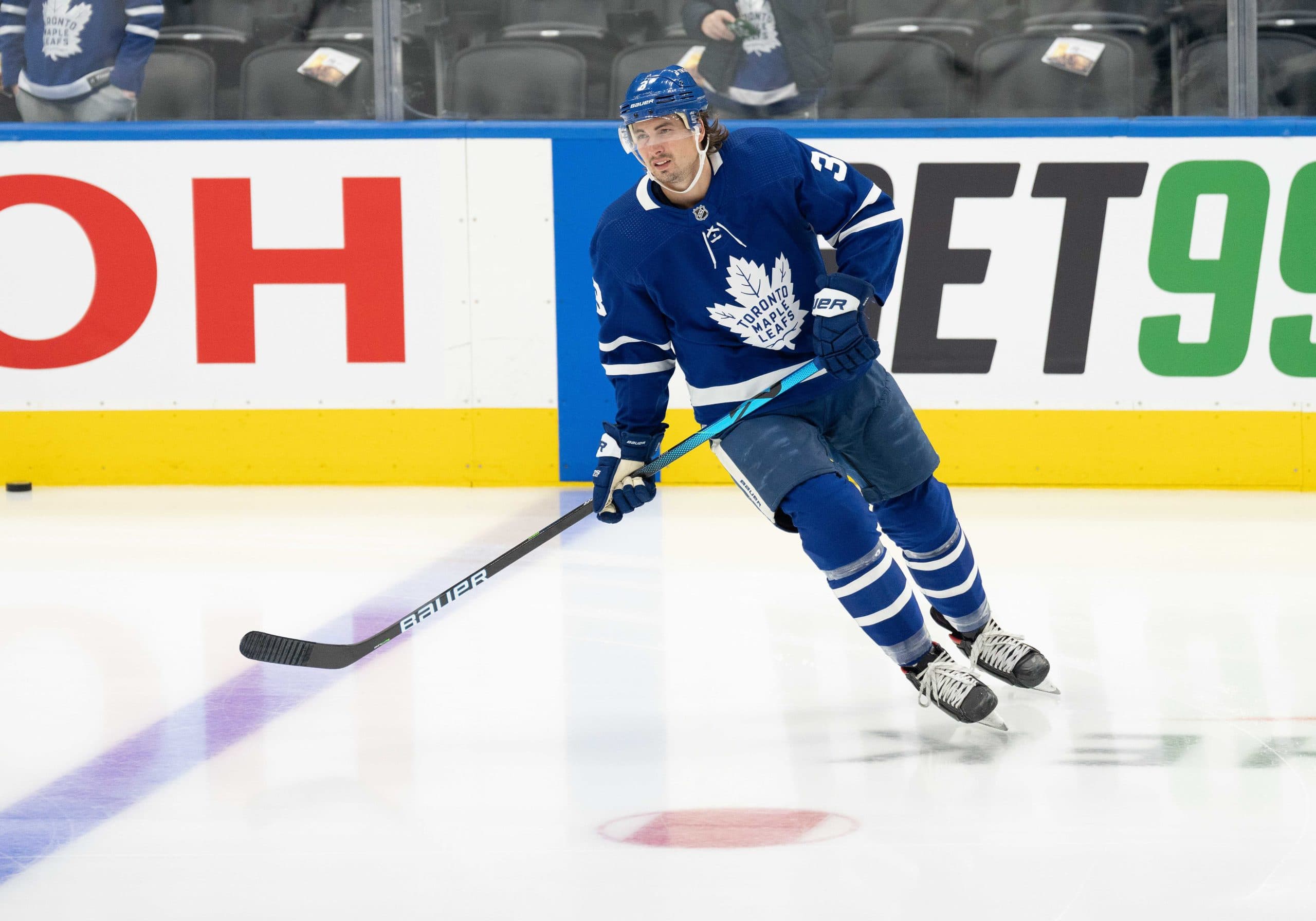 Photo credit:Nick Turchiaro-USA TODAY Sports
The primary answer is still the Toronto Maple Leafs. Toronto's defensive depth isn't there and we know that injuries are going to happen. The longer Toronto can put off dipping into their Benn, Mete, and Dahlstrom depth, the better, and Holl allows for that. The catch, of course, is money and at $2M it's likely that Holl has got to go.
Holl's departure also leaves the Leafs really light when it comes to natural right side defensemen, and that's what could lead to any aversion to trading him. Having Timothy Liljegren as the only right shot is less than ideal. I have plenty of appreciation for the "trade Muzzin instead" crowd, but the full no trade clause is a gigantic barrier to that happening. So here we are, trading Holl. A decision that shouldn't necessarily bother people, but shouldn't excite people either. It's in a word, "necessary".
As for a return on Holl, anything beyond cap space is gravy. When taking a look at the league it's clear that the shortage of RD is a bit of a myth and most teams don't really have a need for Holl or aren't in a situation where upgrading the bottom of their defensive depth is really a priority. The more you look the more it's clear that Toronto really is a team that could use Justin more than other teams, but there are still some out there that make sense.
Here are the possible landing spots:
 1. Montreal Canadiens
Fewer teams have an uglier defensive situation than the Canadiens do and this is one of the few spots where it looks like Holl can be perceived as a significant upgrade. The fact that Holl is only a $2M and can potentially be flipped at the trade deadline for a slightly better asset probably works for Montreal as well.
Whether the Leafs and Canadiens are interested in dealing together remains to be seen, especially in a deal where Montreal could be viewed as helping out Toronto, or Toronto could be viewed as giving away a player for nothing.
2. Boston Bruins
Let's get all of the vilest alternatives out of the way early, and suggest Boston. With Charlie McAvoy out injured the Bruins could use someone who can eat minutes until he gets back. Justin Holl is a far better option than Connor Carrick for doing that and after McAvoy's return, Holl represents some solid depth for a team that is certainly invested in making the most of this season.
The idea of the Bruins and Leafs trying to help each other is even stranger than the Canadiens and Leafs trying to help each other at this point, so I'm not sure we see it unless both teams are completely out of options.
3. Calgary Flames
Similar to the Bruins replacing McAvoy, the Flames will have the need to replace Chris Tanev. In fact, it's generally a good idea to always carry a somewhat reliable alternative when Chris Tanev is on the roster because they are going to be called upon.
Part of me is fascinated with what Darryl Sutter could potentially do with Justin Holl, but there is still the barrier of whether or not Calgary would be on Justin Holl's no trade list.
4. Vancouver Canucks
Much like the Canadiens, the Canucks fall into the category of needing all the defensive help they can get. A Tyler Myers, Luke Schenn, Kyle Burroughs right side doesn't inspire a lot of confidence. I'm not sure that Justin Holl drastically changes things, but moves them in the right direction in a low cost, low risk way.
Once healthy Tucker Poolman rejoins that mix and potentially that provides the Canucks with too much of the same, but who doesn't want to see if the Dermott-Holl pairing can't catch lightning in a bottle?
5. Seattle Kraken
When in doubt, trade them to Seattle. Much like with Kerfoot, there was a belief that the Kraken were interested in selecting Holl in the expansion draft. Holl could very easily slide into the bottom pairing role as an upgrade, and there's the familiarity with Holl from Kraken coach Dave Hakstol. It makes sense to connect these dots, but I can't imagine there is any sense of urgency in bringing in Holl or someone like him.
In Summary…
There's a handful of teams that could use Holl, but it's hard to view Holl as a priority for anyone. There's not going to be much of a market for him, and that probably points to Kerfoot being moved ahead of Holl. That's likely a good thing because the Leafs have a lot more use for Holl at the moment.
As training camps start and injuries begin to happen there is likely to be an increased demand for a decent defensive option and that could open up the market, but Toronto needs to be cautious as well.
Toronto does always have the waivers option with Justin Holl. With a $2M cap hit, there is a strong possibility that he wouldn't be claimed and Toronto could gain cap flexibility along with maintaining defensive depth. There is also the likelihood of going that route that strips away the influence of Holl's no trade clause will land him in a place he couldn't be traded. The waivers option is, to say the least, an absolute last resort for cap compliance as I am not attempting to portray Holl as an unusable player.
Until the Sandin contract is finalized there really isn't much of a need to stress over Holl. If Sandin goes unsigned heading into the season the Leafs will be happy they've held onto Justin. There is also likely to be a desire to see how healthy and ready Jake Muzzin is too before deciding what comes next here.