Fleury fallout could lead to the Wild being the answer to the Leafs goaltending problems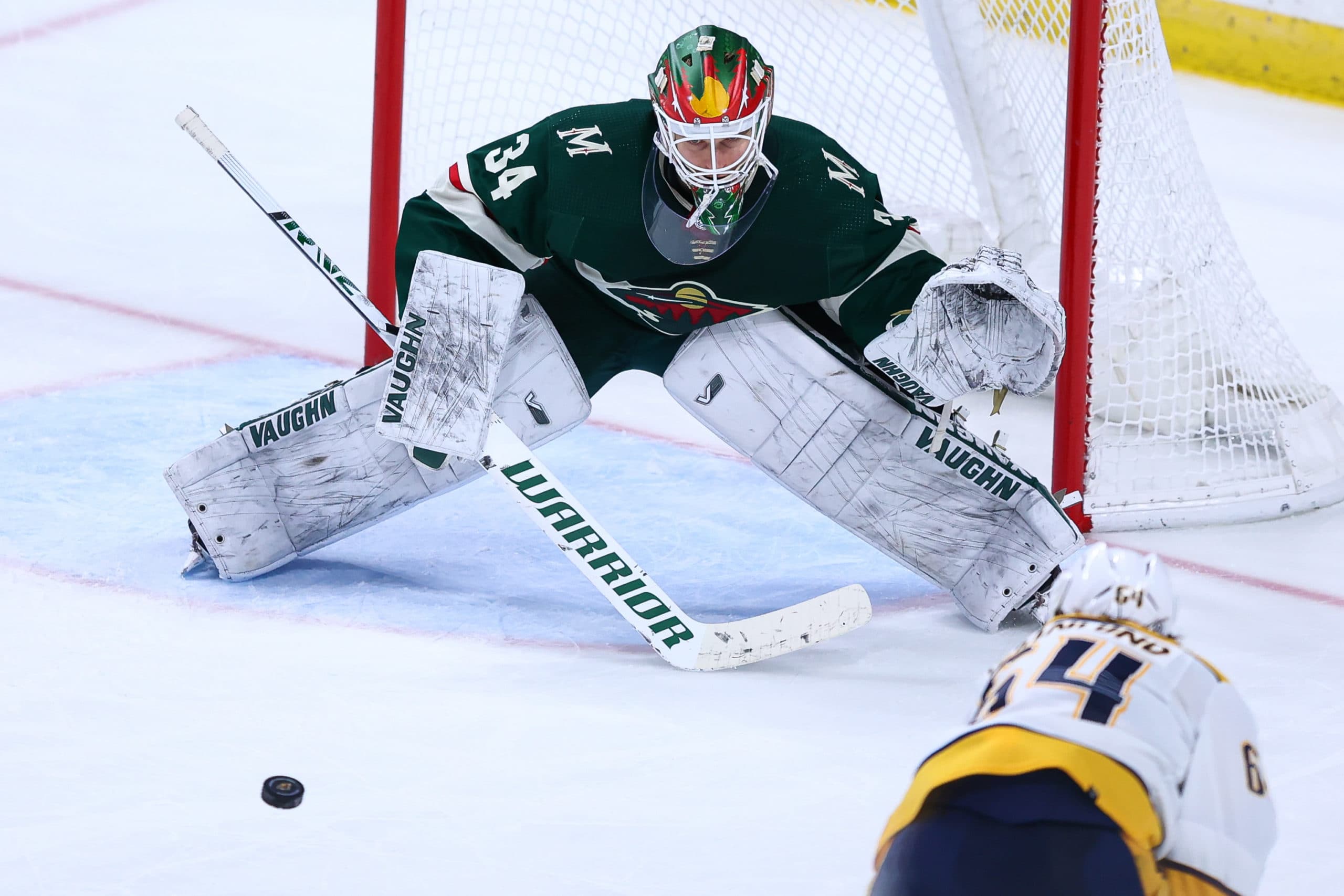 Photo credit:Harrison Barden-USA TODAY Sports
Here's the thing. It's deadline day and stuff is happening fast. One of those things that has just presented itself is this:
That's not a small thing for the Leafs, and their limited cap space. Kahkonen carries a $725k cap hit for the remainder of this season. He's played in 25 games and put up a .910 save percentage, and that's a definite upgrade for the Leafs at this point. He's also a pending RFA, so the Leafs have the opportunity to re-sign the 25-year-old and make him part of their solution going forward. A lot of things look pretty great on paper.
Now, how does that get done is the next question. What exactly is Kahkonen worth? Certainly not a first and perhaps it's worth looking at the Leafs' pool of B-level prospects to see if something can be done. Are the Wild at all interested in Duszak? Probably not, and it's hard to imagine that they wouldn't want more than him anyway. The idea of a midround pick plus a Marlie is probably the ballpark the Leafs are playing in, and one they should be motivated to pursue.
It's also entirely possible that the Leafs are already locked into the next step in net and are just waiting to see what will happen with Mrazek and Sateri when the waivers deadline hits. Suddenly the day seems a little less likely to be quiet.
Update:
And now he's gone. I guess we'll take comfort in goalies being on the move today.