Former NHLers Anthony Stewart & Carter Hutton set to join Leafs Morning Take team as guest co-hosts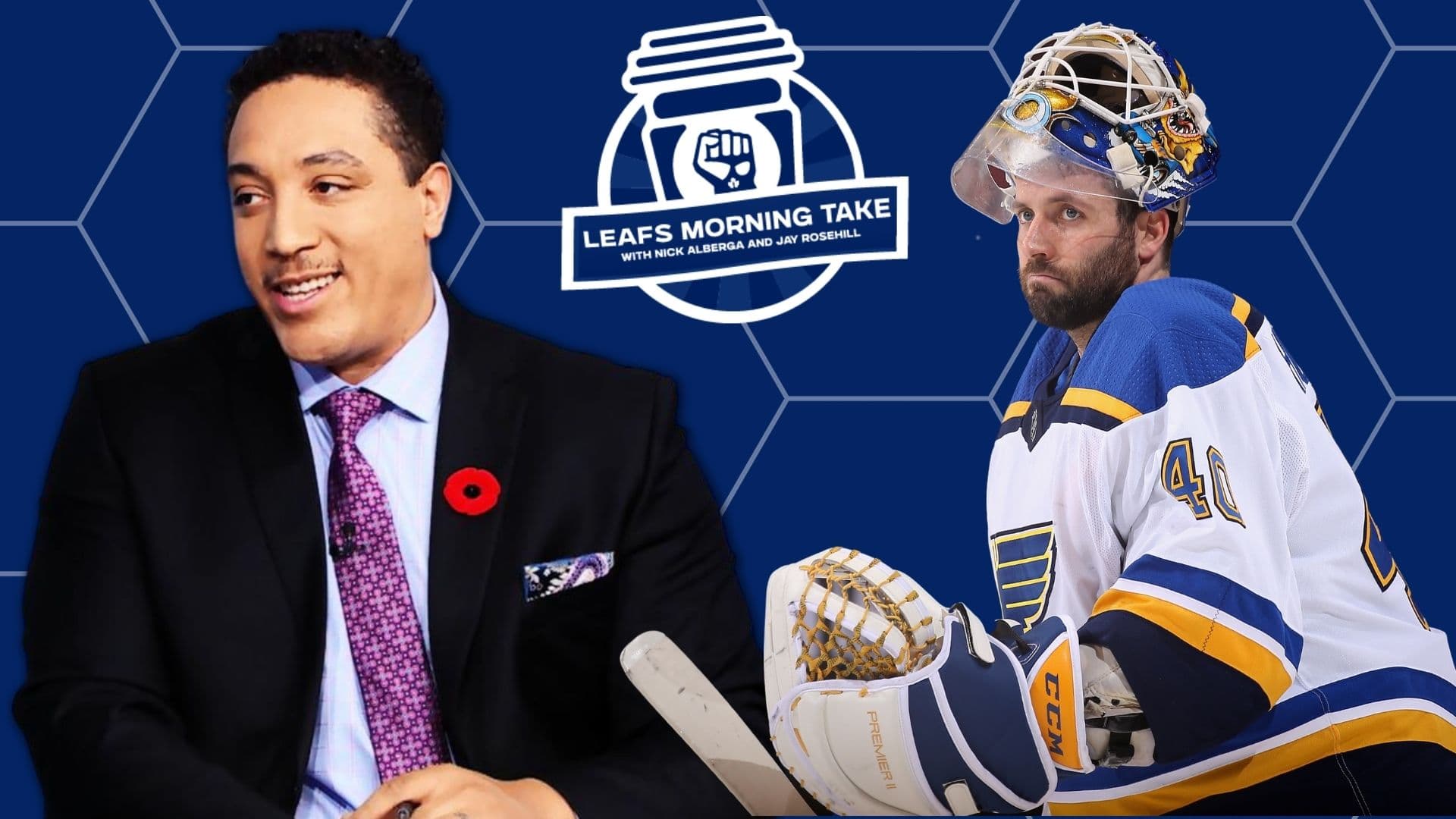 T-minus six days until the season 2 premiere of Leafs Morning Take with yours truly, Nick Alberga, and former Leaf Jay Rosehill.
In case you missed the news drop last week, the show is set to return in its familiar 11 a.m. Eastern time slot on Monday, October 2
nd
—streaming LIVE daily on the TLN YouTube page (
@theleafsnation401
). Additionally, we also announced that the length of the show will be increasing from 30 to 45 minutes, which means more ROSEY! Can't go wrong with that!
With that in mind, just like the team we cover on the ice, we've decided to beef up a bit in the offseason. We're excited to announce that both Anthony Stewart and Carter Hutton have signed on as guest co-hosts for the 2023-24 campaign. What that means effectively is that whenever Jay Rosehill is not available to co-host, one of those two studs will fill in.
Known as 'Stew Cat' to some, Stewart joins the team after an impressive run at Sportsnet. The 38-year-old former power forward, who currently wears many hats including the Chairman of Hockey Equality, played 262 career NHL games. Most importantly, he's a massive Leafs fan, so suffice it is to say, he should fit in perfectly with the culture we're trying to build over here.
"Very excited to work with Nick again and talk some Leafs! He's been a big supporter of my media journey, so I jumped at the opportunity to co-host with him." 

– Anthony Stewart
Meantime, Hutton will also bring a unique perspective to the team. The 37-year-old former netminder, who's just beginning his transition into the hockey broadcasting world, made 234 career NHL appearances. Believe it or not, despite not playing a game for them, the Thunder Bay native actually retired as a member of the Toronto Maple Leafs. Hutts did some fill-in work for Rosey last spring and he did such a tremendous job that we wanted to bring him in on a permanent basis.
"235 NHL games played but 600 plus watching from the bench! A perspective that is hard to come by. Excited to take my on ice/bench experience and bring it to Leafs Morning Take!"

– Carter Hutton