Frank Seravalli with the latest on William Nylander, Auston Matthews + much more: Leafs Morning Take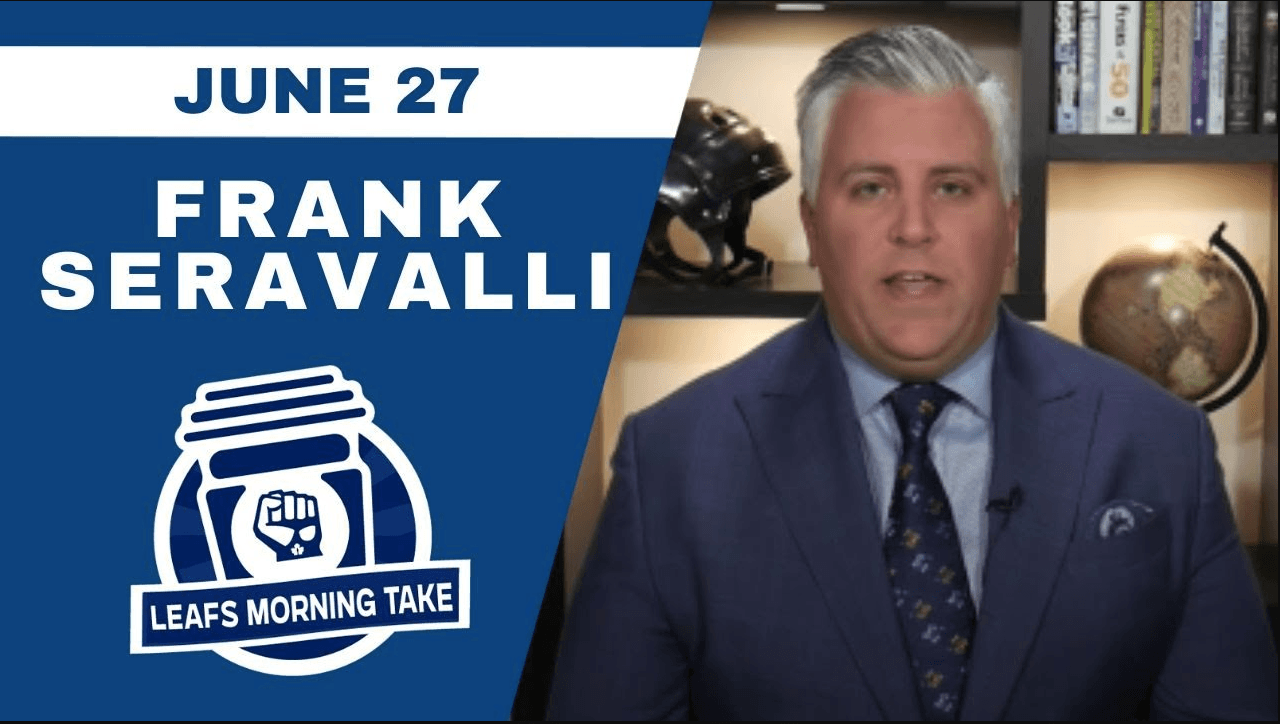 Now just one sleep away from the NHL Draft, things are starting to percolate in Music City.
It goes without saying but all eyes are firmly on Brad Treliving. How different will this team look in two weeks from now?
Flying solo here in Nashville, I kicked off the
Tuesday edition of Leafs Morning Take
by setting the scene. It's hot, very hot. As mentioned, trade talks have started to pick up as we get closer and closer to Wednesday night. Unsurprisingly, it sounds like Brad Treliving is in the middle of everything —as per usual.
More on him in a bit.
Meantime, Jay Rosehill dropped by for another fantastic 3 Hits instalment. He touched on William Nylander, Auston Matthews, and he also reacted a bit more to our interview with Elliotte Friedman from Monday.
After that, I welcomed in the one and only Frank Seravalli, fresh off his cameo appearance at the NHL Awards, for an update on what's going on behind the scenes in Leafs Nation. We hit on Nylander, Matthews, Ryan O'Reilly, Luke Schenn, and Toronto's potential search for a blue liner.
For me, this quote really stuck out from Frank:
"Brad Treliving – from the managers that I've talked to around the league – has been making calls & has been checking in on the prices of some high-priced players on the market."
For the
Betano Wrap Up
, I looked at the various betting markets/props that Betano has set up for Round 1. Obviously, the biggest intrigue is with Matvei Michkov.
You won't want to miss tomorrow's show. Jay Rosehill will be back in the mix, and we'll preview the draft and what's ahead for this team. Talk at 11 AM ET on Wednesday.