Frank Seravalli's list of trade targets provide some interesting options for the Maple Leafs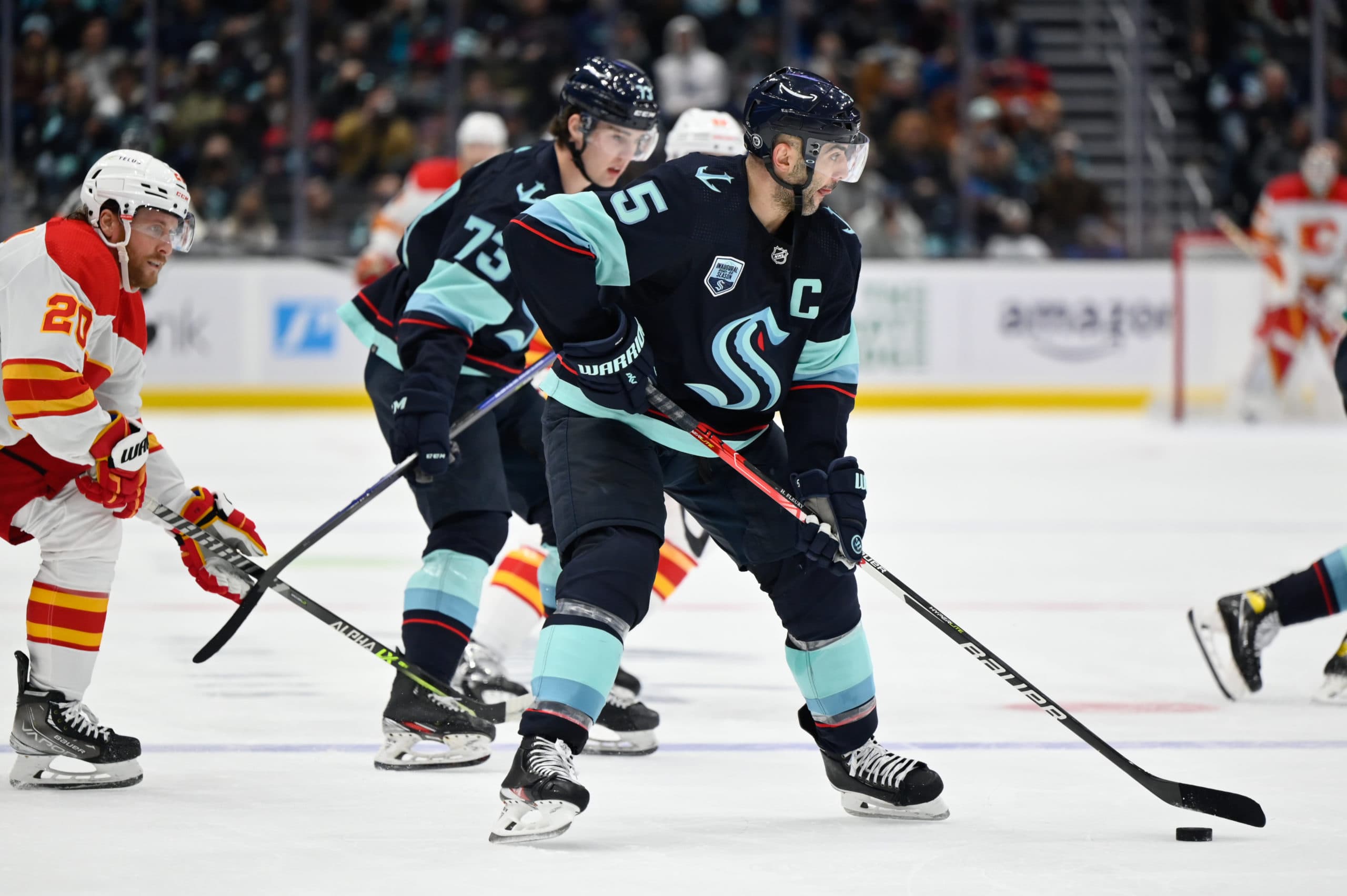 Photo credit:Steven Bisig-USA TODAY Sports
We're told that the trade market is heating up. It's something that normally happens around this time of year, but normally around this time of year the season is half over and the trade deadline is slated for February. With the Leafs still a month to the halfway point of their season, and the trade deadline not until late March, talking trades now seems both right, but also incredibly premature.
With the Leafs being very much in contender mode again this year (whether or not they let us down is another debate) it's very likely that the Leafs will be looking to add, and add someone significant. That's where
a list like Frank Seravalli's Trade Targets
comes in handy. Most of the names on the are ones we are already talking about, as we've discussed
Chychrun
,
DeBrusk
,
Strome
, and
Kane
(as an absolute no) already to great length.
Today we'll look at some of the new names on Frank's list, and maybe a couple of others that we should have given some attention to in the previous look at his list.
Lawson Crouse
The thing with Chychrun and Crouse being on the list is it's moving on from the players that the Coyotes actually want to dump and instead is focusing on the players that smart teams would rather have instead of Phil Kessel or Anton Stralman rental opportunities.
After the Leafs dipping their toes into in their alternate universe draft picks earlier with bringing in Nick Ritchie to address some toughness, there might be some hesitation about trying to do the same with Lawson Crouse. Thinking this way completely ignores that Crouse is a better player, although much more suited to a bottom six, two way player role than Ritchie's power forward, sheltered offence abilities.
Crouse at $1.53M and pending RFA is priced right for what Toronto could use in a depth forward spot heading into the playoffs. It's just a matter of what they'd be willing to spend to get Crouse and given that Arizona probably wants to keep him, a late first or good prospect could be the ask.
The Coyotes do have other options available, as Christian Fischer could provide some bottom six physicality with potential for upside as well.
Jack Roslovic
If you think it's possible to quickly revive Roslovic to the last season version of himself, he'd be one hell of a pickup.
This year he's been off the rails to say the least, but the good news is that off the rails usually means you pay less for them. Like Crouse or Fischer, Roslovic brings a spark to the bottom six. The more players playing like Ondrej Kase the better, and if Roslovic can find that groove in a non John Tortorella environment, he's a savvy target for a $1.8M cap hit.
Mark Giordano
It seems the Leafs will want to bulk up their top four a bit come playoff time, and salary can be retained on Giordano it could be fun to get the band back together with Brodie.
Giordano would obviously need a boatload of salary retention, and at 50% retained the Kraken could get Alex Kerfoot into the mix (assuming the Leafs would part with him) and the Leafs would be able to upgrade their blueline, but at a steep cost to their forward depth.
The other option is that the Leafs engage another team to half Giordano's salary again, and then BOOM! you've probably really overpaid for a rental defenseman, but one of the better ones out there.
At 38, Giordano is still going strong and playing 21 minutes a night. He provides a strong safety net for the Leafs on their blueline and brings in more of that leadership stuff we hear about every offseason.
The Kraken didn't get their shot at building their team through draft trades, I wonder if they'll take a run at having a strong sophomore season on the strength of a ruthless trade deadline.
Holl falls off the list
Finally, the only Leaf who was in the top twenty trade targets has fallen off. There are some good reasons for this. The first being it was never a good idea to mess with defensive depth, even if you aren't the biggest Justin Holl fan, there is a steep drop off to what you'd get from Rubins, and even steeper drop off to what you'd get from Carl Dahlstrom.
Injuries and COVID has made the case for having a strong top seven, and with a couple of decent games to start the new year for Holl, the wait and see approach makes sense.
Things that we absolutely know today are that the Leafs don't have the cap space to pull off anything significant, and trying to find a way to accruing some cap space to make a move will help. That's probably a significant part of why Nick Ritchie was placed on waivers.