Friedman: Joseph Duszak looking to move on from the Leafs organization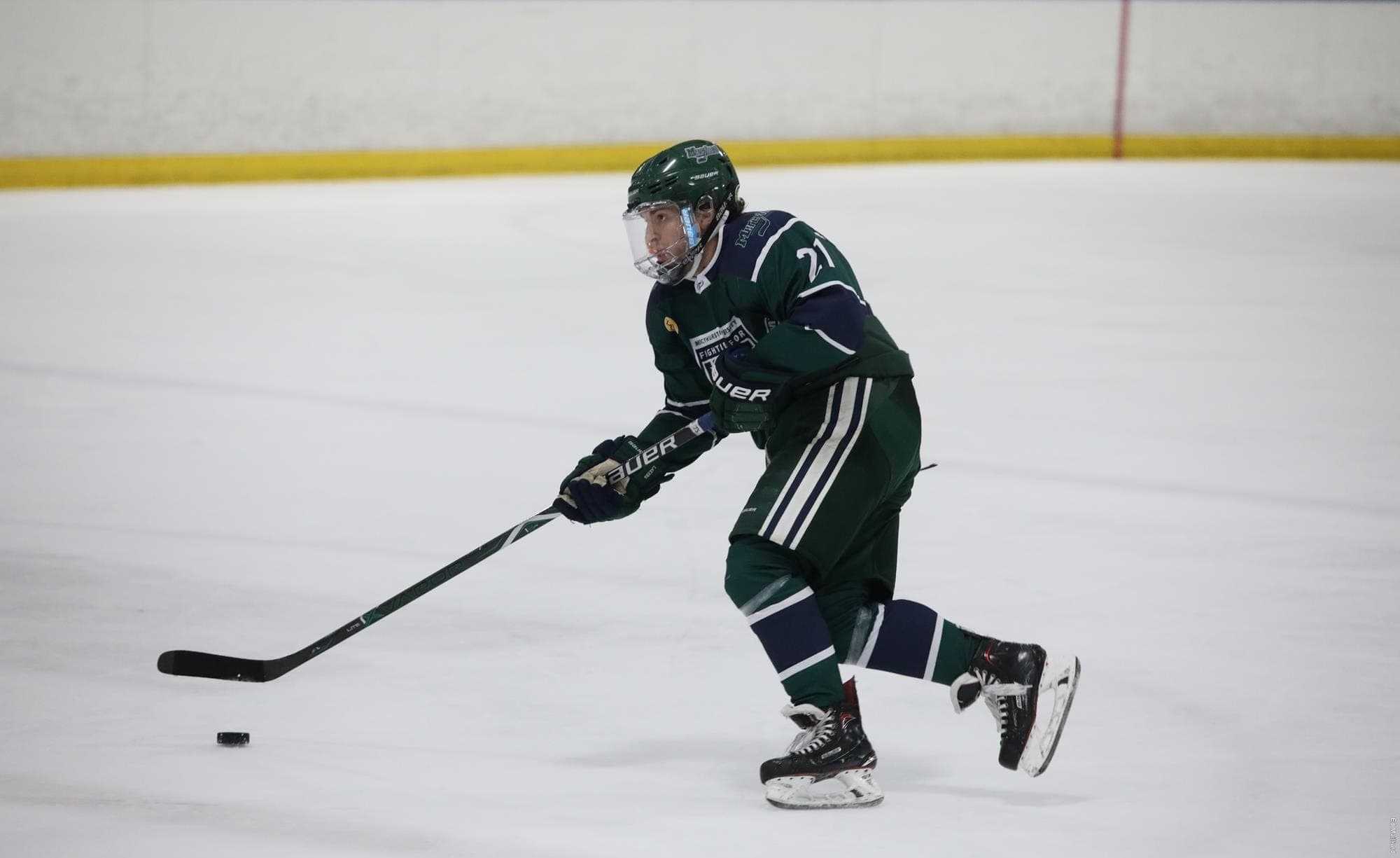 Photo credit:NCAA.com (Wow, the only photo we have of Duszak is from his college days)
I know you read that headline and were absolutely heartbroken. And by heartbroken I mean you shrugged and prepared to go about your day as usual. The fact that you clicked to read more is a commitment to how much knowledge you are willing to consume about the Leafs, so kudos to you. What a fan.
16. Quote of the week: One executive, asked if he thought Nick Robertson is getting a showcase in Toronto, replied, "There's 20 scouts watching the Marlies every night." He's not someone I know real well, but AHL Toronto defenceman Joseph Duszak is looking for a new start. He's got 37 points (32 of them assists) in 37 games. I didn't see it, but he also played one game at forward.
So, as our own Nick Barden can testify, there isn't any shortage of scouts at Marlies games. The fact that most teams employ scouts that live in the GTA for the purposes of watching a ton of OHL games certainly makes it easy to ask them to check out the odd AHL game as well. It's not a bad little hub for pro scouting either, so the Marlies are probably one of the better known AHL rosters which can help or hurt the individuals on it.
As for Duszak:
He's a very a good offensive defenseman in the AHL, and on the Leafs he's got a tough path to the NHL as the team already has eight NHL defensemen, and of the Marlies defensemen the Leafs have shown more of an interest in Kristians Rubins, or have gone with one time NHLers like Dahlstrom or Biega as callups as well. The fact that Mac Hollowell got the call this week as the safety net player instead of Duszak probably cements that he's not going to be a Leaf.
That said there probably is some interest in a 37 point in 37 game defenseman somewhere around the NHL. I mean the Coyotes just signed Dysin Mayo to a multiyear deal, there is a good chance that Duszak can play at that level, and there's possibly a non-playoff bound team that has a little interest in seeing what Duszak could do on their second powerplay. And honestly, with his contract expiring at the end of this season (as RFA arbitration eligible) the Leafs might as well let him have his shot somewhere else. He's a great Marlie, but as Kyle Dubas has shown in the past with the trades of Lehtonen, Leivo, Barabanov, and Marchment, he's not going to stand in the way of the NHL dreams of players to preserve AHL depth. Even if it has bitten him the ass a couple of times before.
So I don't doubt the Leafs will try to accommodate Joseph Duszak, I just don't think they'll bend over backward and they probably feel they should get some kind of a return for the 24 year old that is showing some promise. Just don't start penciling him in as the top prospect in your trade proposals to land Claude Giroux. If he goes the Leafs might recoup a late round draft pick, and that's not a bad thing for them either.