Friedman: Maple Leafs trying to make a Nick Ritchie trade happen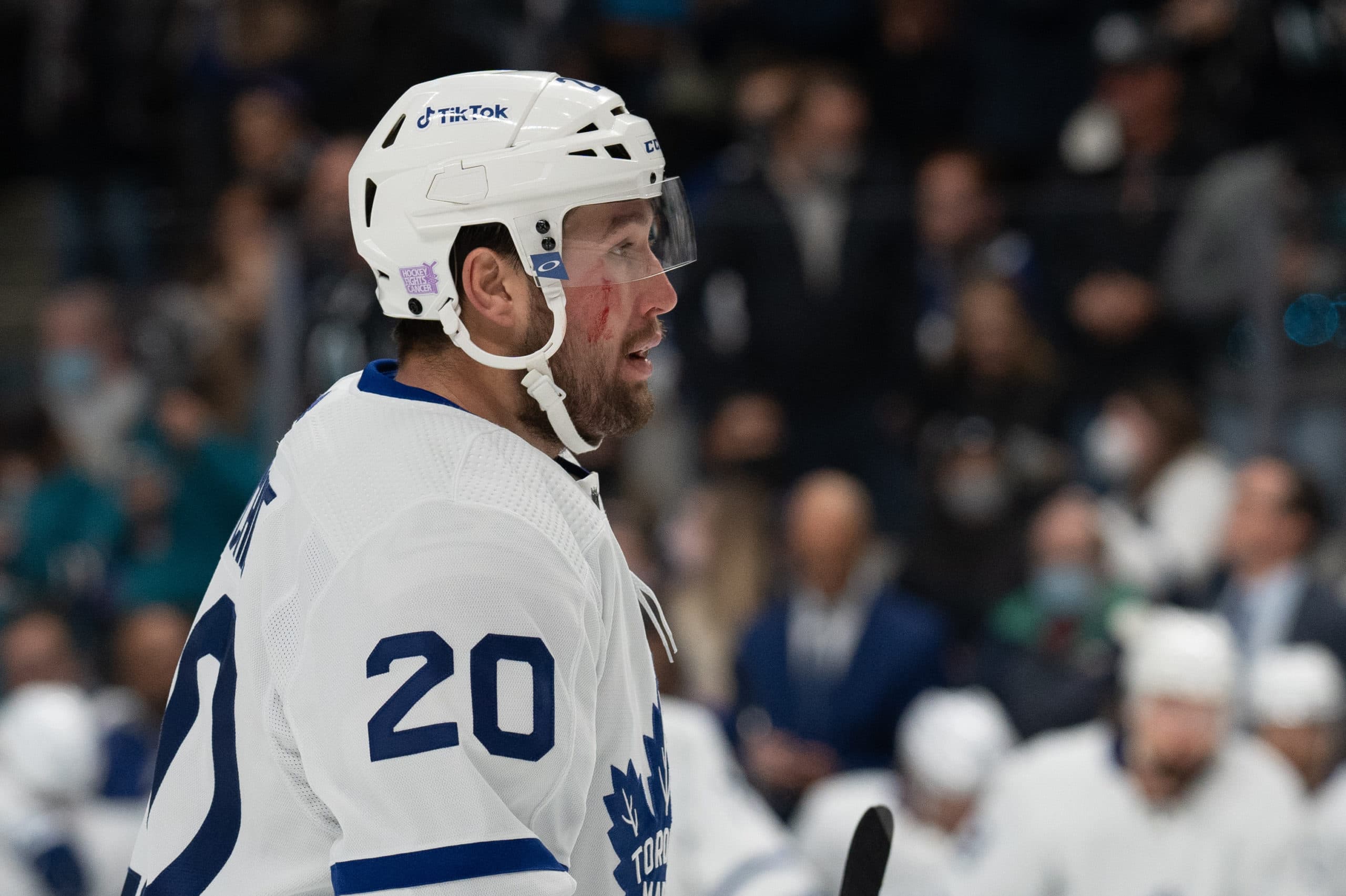 Photo credit:Stan Szeto-USA TODAY Sports
It's probably no secret that Nick Ritchie doesn't want to be in the AHL. It's also no secret that Ritchie has no place on the Leafs roster, nor does the team want to continue to have $1.375M of his cap hit still impacting their ability to add players. That's why the report from Elliotte Friedman on the 32 Thoughts intermission segment shouldn't come as much of a surprise.
"There's no official trade request, but I think everybody here understands it might be better to find him somewhere else to play," Sportsnet's Elliotte Friedman said during the 32 Thoughts segment on Hockey Night in Canada, "and I think there has been some traction in the last few days around the league."

…

"If, for argument's sake the Maple Leafs were to buy him out, it would be $300,000 on next year's cap," Friedman said. "So, I don't think Toronto wants to retain anything more than that (in a trade). But, depending on how this can all go and how that can be worked out, it is believed there is some traction being gained on Ritchie around the league in clearing some room and finding him some space."
According to PuckPedia's buyout calculator, Friedman is correct and it would be a $300k cap hit for the 2022-23 season. It would however be a more noticeable $1.1M cap hit in 2023-24. So while I can see the Leafs not wanting to retain, and think there has to be a path to not retaining, if there is an opportunity to retain and somehow deal Ritchie as an asset and not a burden I would be intrigued by that. Maybe someone likes him as a $2M player.
As for there being traction in the last few days, this is a good reminder that it is in the Leafs best interest to make things happen sooner rather than later. Ritchie probably wants to avoid playing in the AHL, which he is slated to do next week, but the sooner the Leafs get Ritchie's salary off their payroll, the sooner they can start banking some cap space for the trade deadline, and they could have a shot at an impact player coming in with little disruption to the rest of the lineup.
While Ritchie hasn't worked out in Toronto, he is still 6'2 and 230 lbs on every shift, and in a different situation, he'll be a functional net presence. No one in Toronto ever took issue with his ability to throw a check, and in a more sheltered situation, someone will appreciate that. This isn't me saying that the Leafs will get any kind of return for him, this is me saying that that moving him should cost the Leafs too much.
Teams like Arizona and Seattle will need players for the 2022-23 season, and Ritchie would be a warm body that they could potentially flip at the next trade deadline. Playoff-bound teams like the Predators or Rangers that have plenty of cap space might see Ritchie as a worthwhile depth option that won't cost them an asset. Fits can be found.
However it happens or whenever it happens, it seems like it's all but certain the Nick Ritchie experiment isn't making it past this season and quite possibly not making it another week. While the signing didn't work out the way that the Leafs or Ritchie wanted, it was a worthwhile gamble on the part of Kyle Dubas.