Friedman: Scott Laughton's name brought up at NHL combine, eyes are now on Noah Hanifin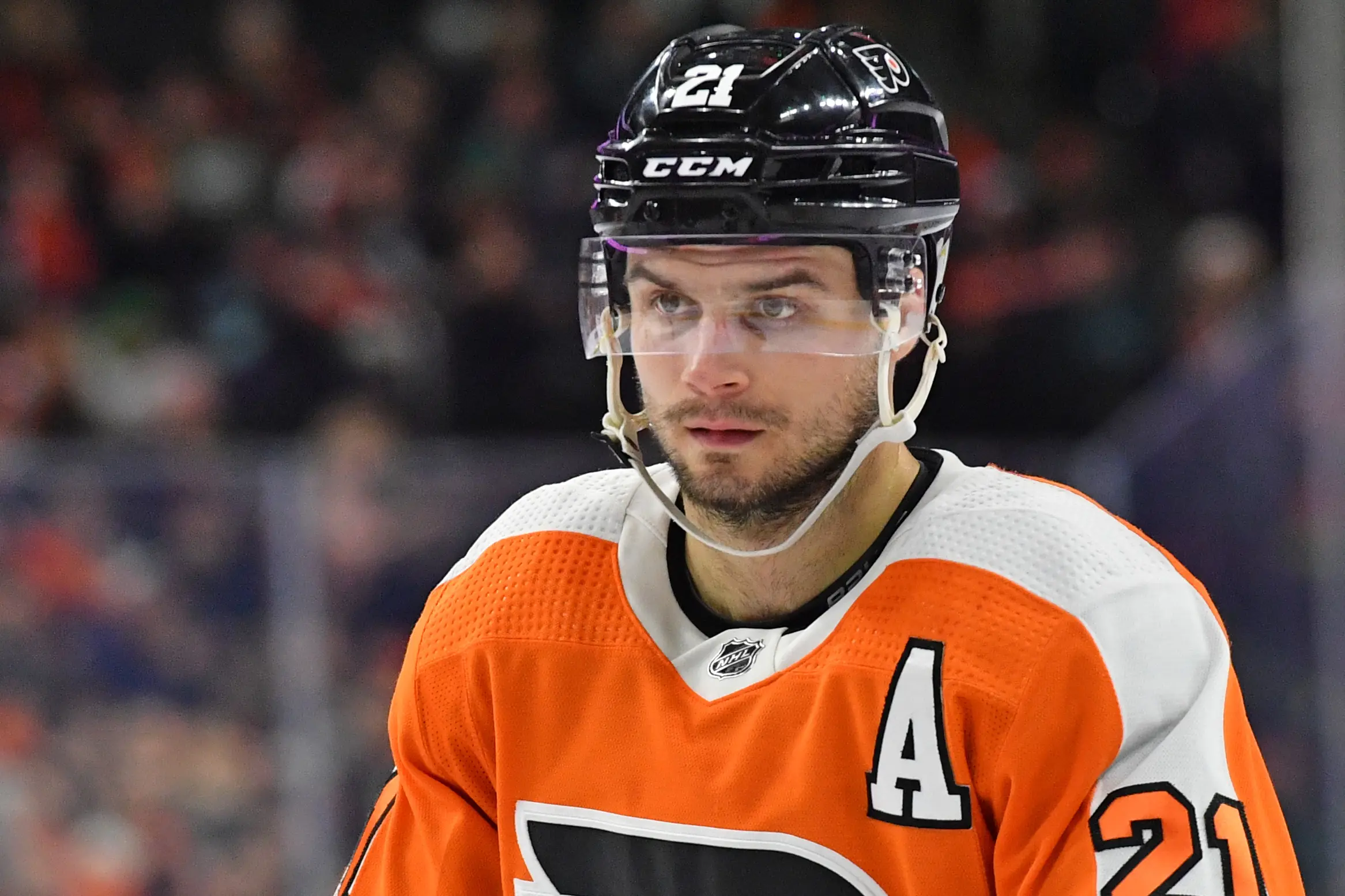 Photo credit:Eric Hartline-USA TODAY Sports
The trade chatter is starting to pick up as we're nearing the end of the Stanley Cup finals, and with the NHL draft and free agency just around the corner too.
On Saturday night's broadcast of game 4 of the Stanley Cup finals, Sportsnet's Elliotte Friedman had some information to share with the viewers during the second intermission and some of it could maybe involve the Toronto Maple Leafs with Brad Treliving as their new GM.
The first bit of news from Friedman was about Daniel Briere and the Philadelphia Flyers.
"Well, he [Briere] made the big trade this week and people started to call him a bit more and I heard at the [NHL] combine, one of the names that was probably mentioned the most was Scott Laughton. He's signed for three more years at three million a season. He's a really good player. Teams are always looking for centres. I think the Flyers believe this… look… they're turning their team over, they're gonna have a lot of young players, you need good veterans around them… in a perfect world I think they'd like to keep Laughton, but, and this is a but, if they get the right price they'll consider it."

 
As Friedman said in that quote, Laughton has three more seasons left on his deal at a cap hit of just $3M a season and for somebody who plays the game hard and just had a career year last season (18 goals – 25 assists – 43 points), I know for a fact that if he is ever made available, there will be a ton of teams calling Briere about his services.
Laughton isn't known as somebody who is flashy with the puck. He is a hard player to play against and will make your life miserable if you're out there on the ice when he is too.
As I said above, he's coming off a career year where he scored 18 goals and 43 points in 78 games on a pretty bad Flyers team, and I know I said he isn't known for being flashy with the puck, but just imagine what his numbers could look like if he is on a contending team. He could maybe have the potential to score more than 20 goals and cruise past 50 points.
At a cap hit of just $3M for the next three seasons and with the salary cap projected to increase, that is a pretty attractive price tag for Laughton, in my opinion.
He would be a good middle-six option on a lot of teams, including the Toronto Maple Leafs, and if GM Brad Treliving doesn't re-sign Michael Bunting, I feel like Laughton could be somewhat of a good replacement and will probably be cheaper cap-hit-wise given the uncertainty of Bunting's price tag this off-season, whether that's with Toronto or someone else.
The main question is, what could the return look like for a possible Laughton trade?
Briere was able to snag a 1st-round pick, two 2nd-round picks, a B-level prospect, a top 6 defenseman and a goalie with a bad contract that the Kings wanted/needed to offload for Ivan Provorov, so who knows what Briere and the Flyers could get from teams for a good player with an attractive cap hit and term on his deal. It'll be interesting.
The second bit of news Friedman talked on Sportsnet about was the defensemen market and Noah Hanifin.
"I think one of the names you're going to start to hear a little bit here is Noah Hanifin from Calgary. He's got one more year like a lot of the Calgary players do and I think teams have begun asking the Flames what exactly are you thinking about here? What's the future? I think… you know, a lot of us are talking about Winnipeg right now, and for good reason, but low-key, I think Calgary could be just as interesting a team as Winnipeg over the next few weeks depending on how all these players feel about their futures."

 
I mentioned in the article that Noah Hanifin would be one name I would want in return in a package deal for either one of Toronto's star wingers.
He's a 26-year-old left-shot two-way defenseman signed to a pretty good cap hit for just one more season, so he would need an extension if he ever got dealt to Toronto.
With the defence market starting to thin out like Friedman was talking about after the trades that saw Ivan Provorov and Damon Severson land in Columbus and Los Angeles re-signing Vladislav Gavrikov, some options are starting to fall off the table not only for Toronto if they want to address their blue line this summer, but for other teams around the league as well.
It'll be interesting to see what Calgary demands in a trade for Hanifin if they trade him. As we just saw, Provorov went for a 1st-round pick, two 2nd-round picks, a prospect and two roster players in a three-team deal that included a salary dump from the Kings (Cal Petersen).
Provorov has two more seasons left on his deal, so maybe with Hanifin having just one season left, the return won't be that high if he's the only player coming from Calgary.
However, if, and I mean if, Toronto were to land him in any hypothetical Marner or Nylander trade, I would confidently say he wouldn't be the only piece coming back to Toronto.
With Treliving in Toronto now, it does make sense that there could be a real possibility he could make a trade with his former team, and I wouldn't be surprised if it was to bolster Toronto's blue line even more or even add some more scoring in the top nine.