Goodbye, Earl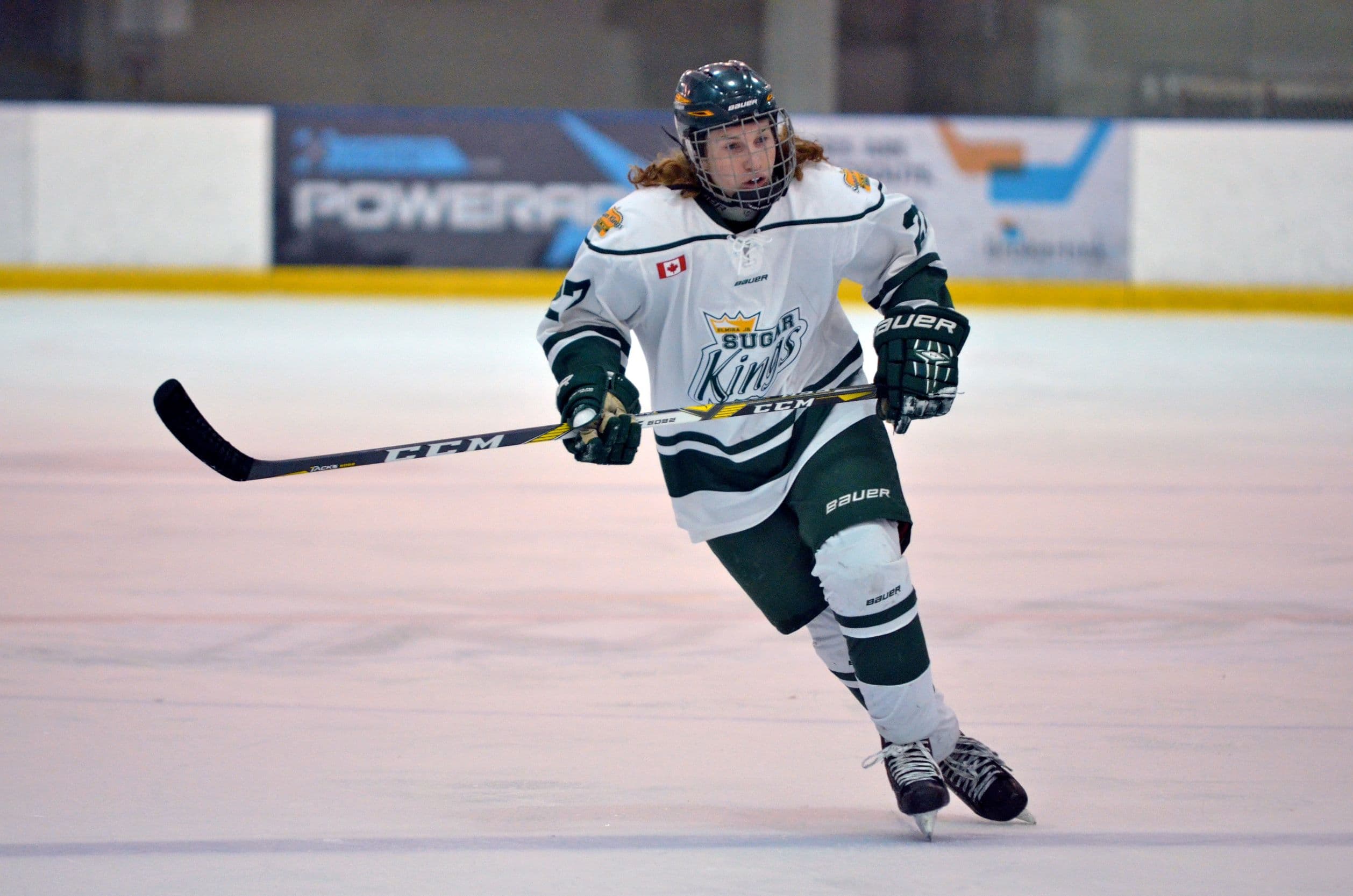 I never really had a formal introduction to the hockey world. The game has been a part of my life for as long as I can remember, from my parents teaching me to skate at the outdoor rink in small town Ontario, to playing in the last Junior league you've ever heard of. When I was around 13 the realization dawned on me that I simply wasn't a good enough player to ever make it to the NHL. That sounds a lot like giving up on a dream, but for me it was just switching paths to a more realistic way to accomplish the same dream; getting my name on the Stanley cup.
My name is Earl Schwartz, I'm 23 years old, and I've just been hired by the Carolina Hurricanes as a "Compliance Assistant". I'm new to this so I'm not sure how much of what that entails I can share, but I'll tell you a little bit about how I got here to give you a better idea. If you're reading this article, you've probably come across my work in the past, know me personally, or are interested in working in hockey. In any case this is probably my last opportunity to post publicly for a while so I want to thank you for reading, and hopefully me taking a step towards my dream can inspire you to do the same. I have many thanks to give along the way so bare with me.
First, playing minor hockey in Woolwich inspired a love of the game that endures today. Thanks to my teammates and coaches who helped me grow as a player and person for something like 14 seasons there. I can't thank my parents enough for making that possible for me, so I will spare you reading it and do it in person. When I was 18, I made the Delhi Travellers on a tryout, a Junior C team who… didn't win very many games. Let's just leave it at that. We had a lot of fun though, and the coaches and management treated us well. I got in one fight and a week later at the trade deadline, the team I had the fight against traded for me. This isn't an endorsement of fighting, but I wasn't sorry that it got me to a playoff team, the Norwich Merchants.
If you ask any of my teammates from those days, they would gladly tell you that I wasn't a naturally talented hockey player. I was a bottom 6 forward who begged to play the PK, just for the opportunity for more ice time and a rare breakaway chance. I had played defence for my first decade of minor hockey, and it showed when it came to offensive vision. Blocking shots, taking a hit to make a play, drawing penalties, that was how I helped the team. I was pretty thrilled to notch a playoff goal for Norwich, even though we exited the first round in a crushing double overtime loss.
I won't bore you any more with how irrelevant my playing days were, but the experiences of being traded and suffering that loss on a team with 4 veteran leaders who were aging out of Junior hockey gave me a glimpse into the human side of hockey. It's nothing compared to NHL players having to disrupt their families lives to move across the country. Yet the feeling of letting down the last place team by leaving, and the emotions in the handshake line after 5 periods of hockey were so succinct that for a moment I could imagine how it must feel when the stakes are so much higher.
Back when I was 13 and I realized my dream wouldn't be achieved on the ice, I was preparing to pick my high school classes and math was my strongest subject. I also took a business class that introduced me to spreadsheets, and I was instantly hooked. I could spend time in class inputting data about all of the new analytics, team stats, and most importantly, cap hits. In case you couldn't tell, I was a fan of the Leafs growing up. This is my last post on a website called TheLeafsNation, after all.
Toronto last made it out of the first round when I was 5, so I spent a lot of my childhood wondering why teams remained bad for so long. Turned out there was this thing called a salary cap, and one day at school I downloaded the freshly written 2013 CBA to learn more about it. The 500+ page PDF was a lot to take in for a high schooler, but I learned pieces of it as I explored why the Leafs made certain moves. Then the Clarkson for Horton trade happened, and it was time to learn about LTIR. I had just turned 16, and quickly found myself explaining the CBA in great detail over the internet to both fans and media. I started writing long form articles on a variety of CBA topics after that, such is how I landed at TLN. When the Leafs traded to get Clarkson's contract back in 2019, my explanation on Twitter convinced Ian Tulloch and Mike Stephens that I should write those articles here at TLN. Thanks to those two for getting me started on a path I didn't even know I was on yet.
I was fresh out of high school when I played that season of Junior C, and at the time I was pursuing a career as a Millwright. My father is a welder, my mother does accounts receivable, and honestly I didn't think college or university was an option for me until I visited one of my old woodshop teachers. He was captive in the woodshop with me for at least an hour after lunch every day, forced to listen to all of my new revelations about the CBA. When I went back to my old school to visit, I was about 6 months into the millwrighting job, installing food grade conveyors in factories. That woodshop teacher believed that I could work in hockey and helped me make the decision to go to college for Sports Management. Sometimes all it takes is someone to believe in you, so thank you Mr. Derma.
I ended up going to Niagara College, where I learned a lot more about the business side of sports. The pandemic introduced a lot of turbulence at the end of my time in college, but that is a story for another day. While at NC, I began using Twitter much more to explain CBA issues. I would always try to do my school projects on something in the CBA so that I could summarize my findings on Twitter. That is when I started interacting with people who worked in hockey, and I learned that my understanding of the CBA was rather uncommon even for people who have NHL jobs. Before I dislocate my shoulder patting myself on the back, thanks to my college roommates for making sure I got to class, and occasionally had some fun afterwards. Special thanks to my cousin Jake for always being there for me, and my teammate Jordan for getting me on a Junior team that only existed for 1 season.
Over the past couple years I have combined my passion for hockey, math, and spreadsheets to develop tools that help me understand the NHL from a Salary Cap and CBA perspective. I guess you can just scroll through my post history to see what that looks like. When the 2020 MOU was negotiated, it was the first change to the rules since I first downloaded the 2013 CBA. I pored over the details to understand how the changes would impact the NHL moving forward, and writing about that caught the attention of the right people. The opportunity to talk to a few AGMs, analysts, and agents really helped me to find what teams were looking for when it comes to the salary cap and CBA. Thanks to those people, they know who they are.
Around the 2022 trade deadline it became apparent that being hired by an NHL team was a possibility, and I began making plans to attend the draft in Montreal. I owe Idriss Bouhmouch a big thank you for making that possible. Without revealing too much, I was able to meet some people from the Hurricanes organization in Montreal. We had great conversations, and there seemed to be a fit for me there. Fast forward a few weeks, and here I am saying goodbye.
A dream born on an outdoor rink in a town of about 100 people is now taking me to North Carolina, and I am really fortunate to be able to learn from the bright minds in the organization. Doesn't hurt that the Hurricanes finished 3rd in the NHL last season, 1 point ahead of the Leafs. I really wanted to write this post, because I remember writing thousands of words on articles, spending hours on projects that I felt like nobody was seeing. When I talk to many young people who want to break into the business, that is a common sentiment. If you're one of those people reading this, the best advice I can give you is to keep doing the thing you're most passionate about. I don't know why I'm so enamoured with the CBA, until recently it was an extremely rare occasion to have a conversation with someone who had a clue what I was talking about. I just tried to learn a little more every day, I guess it didn't take long before I knew too much to be left in the public domain.
I still have a long way to go before achieving my dream, even if Carolina wins the cup I'm not sure the Compliance Assistant gets their name engraved. Getting hired is a big step that I wasn't sure I would ever achieve though, and if you're a young person reading this I hope you are encouraged. I wasn't an elite hockey player, I couldn't go to a top university, I didn't have a family connection with a team. I just tweeted about the CBA. I must acknowledge the element of luck and the generosity of people who have helped me to get here, but I was able to secure a job with an NHL team 1000km away because I pursued what I was passionate about. We're all going to have bad days and rough patches along the way, just keep your stick on the ice and you might get rewarded. I certainly did.
One last thing before I go, I hope that people of all backgrounds are inspired to get into hockey. My story of playing hockey as a young kid in Canada isn't the only one that ends up with working in the NHL. I truly believe that hockey is the greatest game on earth, and as such, I want everybody to have the opportunity to experience it. The game itself, hockey is for everyone.
Recent articles from Earl Schwartz