Here's a guy: Why the Maple Leafs shouldn't be reliant on a trade to improve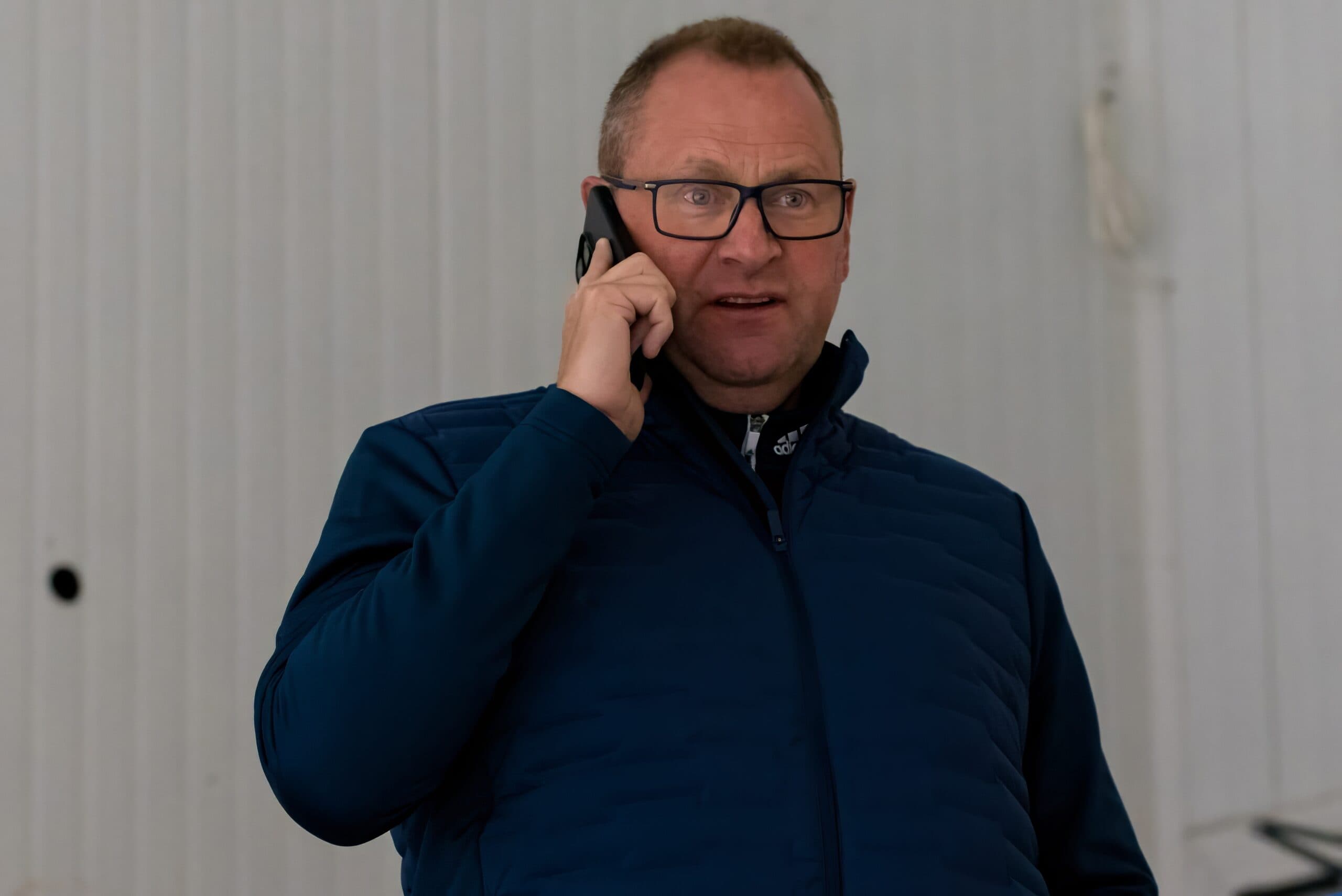 Photo credit:Steven Ellis/Daily Faceoff
The Leafs underperforming and with that it seems that we are very much into the "here's a guy who will fix it" season as well. Don't get me wrong, "here's a guy" is great for getting eyes on a website and admittedly many of us are guilty of having one or two guys around the league that seem like they are upgrades on the current Leafs roster, but for the most part this often seems like an exercise in deckchair shuffling and hoping that the best version of a player shows up, not the version that would likely land them on the trading block in the first place.
So here are a couple of other things that factor into why the Leafs and a trade aren't exactly the best idea at the moment and I don't think it is too shocking that both are based in the current state of the Leafs.
The first is that when a team is potentially struggling because new players are having a hard time finding their fit, perhaps the solution isn't going to come from more new players. Of the players that are available around the NHL today, how many of them have the upside of Tyler Bertuzzi or even John Klingberg or Max Domi for that matter. The Leafs are probably going to be in a far better place if they work with what they have and then reassess at the 20 game mark.
The other half of that is looking at who Brad Treliving thought was the answer for the Maple Leafs and giving some pause to whether you want him acting too quickly on the next solution to what is ailing the Maple Leafs. If you see Bertuzzi, Reaves, Domi, Klingberg, Kampf, Gregor, Benoit, etc. as potential misses for the Leafs GM, is it more beneficial to give him some time in determining who could actually benefit the Leafs and focus on bringing in what they need rather than swiftly adding players that might again be poor fits for the Leafs.
Generally, there are other things that need to be considered as well. Teams know that the Leafs are underperforming to where they want to be and that there is pressure on Brendan Shanahan to get it right this year. I can't remember whether it is Elliotte Friedman or Jeff Marek that enjoy pointing out that no GM around the league is looking to help anyone out when they are in desperate need of a change. Rushing into overpaying for depth when the Leafs already have limited salary cap and trade resources seems like a bad idea.
There is also the matter of asking the question, who is going to be coaching this team at the end of the season? There are a lot of players on the Leafs that could be swapped out and hope that it results in some improvement, or the Leafs can make one change at the Head Coach position and hope that it comes with a significant impact across the roster. Maybe the Leafs will give Keefe one last trade before they make their decision on him, but it is not like the Maple Leafs haven't seen Sheldon Keefe multiple variations of the lineup and they can probably make up their mind without giving Sheldon a new depth defenceman.
Maybe that's a lot of cold water on a situation when a lot of fans are looking for some kind of change or some acknowledgement that this team isn't good enough. That's fair but given that most of the salary cap flexibility needed to make roster changes would also need to come from players like Bertuzzi, Brodie, Domi, or Klingberg being dealt, it seems that Brad Treliving will want to give his acquisitions some time to play their way out of the doghouse or in Brodie's case, the Leafs are probably not looking to risk making their defence even worse.
So where does this leave the Leafs? In not a bad spot, actually. The Leafs have McCabe returning from injury soon enough and there is hope that he can get his game back on track. That likely serves Toronto about as well as trading for a depth defenceman. There is always the option to use a player like Lajoie, not just put him out for 5 minutes a night when the alternative is playing Klingberg in defensive situations. While I can appreciate that Keefe doesn't really know Lajoie or Lagesson, he does know what Klingberg is and going to him more frequently seems odd.
Toronto also has some interesting forward options (Steeves, McMann, Robertson, Abruzzese, Clifford) and younger defensive options (Kokkonen, Niemela, and Villeneuve) that are just as worthwhile exploring as taking on another team's struggling depth guy.
Basically, unless the Leafs are planning on going big (they aren't) it probably makes more sense to stick with who they have and not burn through trade assets on minor shuffles.
Now that I've said this a trade is imminent.