'He's an icon': Leafs preparing for emotional Toronto return for Borje Salming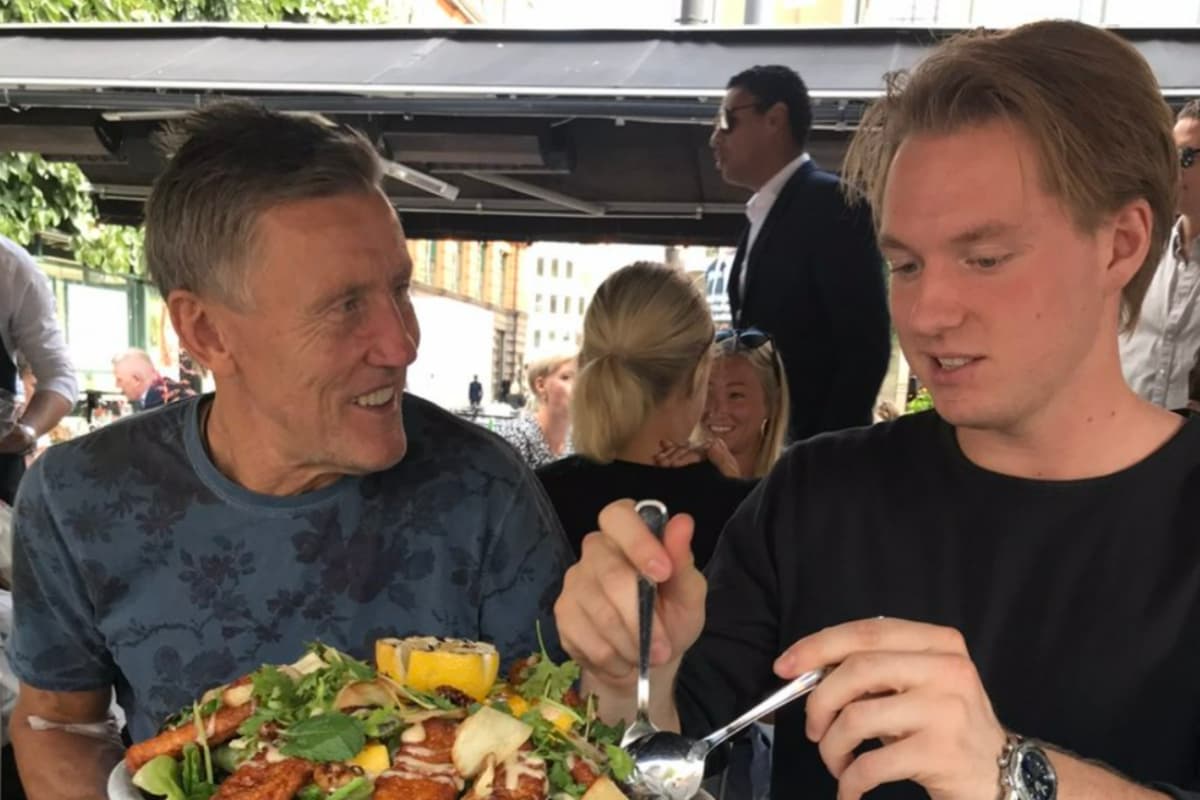 Shortly after the Toronto Maple Leafs selected Rasmus Sandin 29th overall in 2018, he received a call from Borje Salming. He wanted to meet for lunch.
After the draft, they met for lunch in Stockholm, with Sandin's dad, Patric by his side. Patric idolized Salming, like so many fellow countrymen, so he was more in awe than Rasmus was.
"He was probably more nervous than I was," Rasmus said, with his smile.
Salming played his last game with the Leafs 11 years before Sandin was born. But for any Swedish hockey player, there was no escaping the legacy of "The King". Sandin said he and Salming talked a few times, most recently over the summer. Sandin said he Salming never really gave him much advice in their conversations, other than one crucial tidbit: "Watch out for Toronto media."
Nice.
Salming will be in town for the Hockey Hall of Fame Game between the Leafs and Pittsburgh Penguins. Among the inductees are fellow Swedes Daniel Alfredsson and Daniel and Henrik Sedin. But one Swede, in particular, will receive an extended introduction, and that's Salming. Inducted into the Hall in 1996, Salming is currently in a battle with the terrible disease ALS, which has prevented him from being able to talk.
So when Salming is presented to Leafs faithful on Friday night, you know the crowd will be losing its mind. It'll be an exciting moment for fans in attendance, and an opportunity to show Salming that, through all the tough times, Torontonians still have fond memories of No. 21.
He isn't someone that any of the current Leafs got to watch play. But his status as a legend in this city will never be lost on the team's core.
"I know the Swedes, how much they talk about him, how much they love him," captain John Tavares said. "He's a major part of the organization and loves being a Torontonian himself."
Few people understand the pressure of representing the Leafs more than coach Sheldon Keefe. He was still quite young when Salming quit playing, but he understood and appreciated all he did for the franchise.
"It's very clear to me that he's a proud Maple Leaf," Keefe said. "I was young through a lot of his career and a lot of it before I was even born but you still feel his impact, even more so now in my current role.
"They have a bond with him (here) and he's taken time to spend with them. He was here last season and he's chatted with them briefly. It's very clear to me he's a proud Maple Leaf and with all our alumni, when you have that connection, it helps your career to see the impact the team has had and the city has had on players who've come before them."
Salming wasn't the first European NHLer – that was fellow Swede Ulf Sterner in 1965 – but he made his impact known as one of the first true European hockey stars. He spent 16 of his 17 NHL seasons with the Leafs, and his 787 points are still the most by an undrafted defenseman in NHL history. Among other accolades, he has the most goals and points by a defenseman in Leafs history, was named to the IIHF Hall of Fame and IIHF Centennial All-Star team and had his number retired by the Leafs in 2016.
"When you hear that name, it stands out as one of the best Leafs of all time," defenseman Mark Giordano added. "My Dad's generation said he was underrated, one of the best players at his position. And you hear off the ice he was a great guy, too."
The Leafs are expecting an emotional evening at Scotiabank Arena as many of the game's greats, including Salming, will get the recognition they deserve. The focus is still on winning on Friday and starting off a busy weekend off right, but tonight isn't any ordinary game. Especially with Borje Salming in the house.
Sandin said it best: "He's an icon."
Indeed he is.