Hidden Gems and Sleepers await the Leafs in the later rounds of the entry draft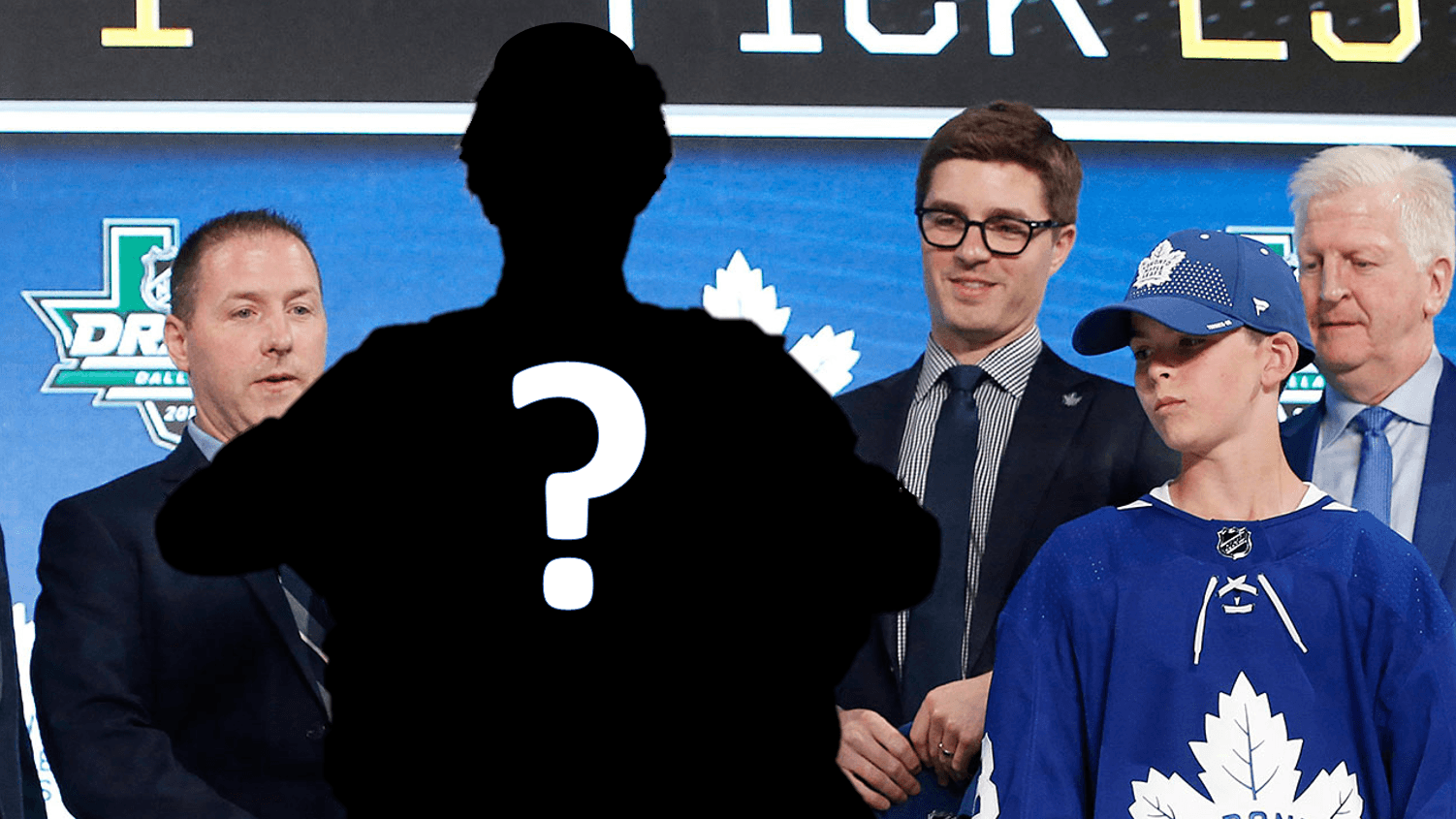 Up until now we've done a lot of sugar coating of it, but the reality of the situation is the Leafs only having three picks heading into the entry draft is a mess. While the Leafs still have some decent prospects in their organization, there's also no questioning the depth isn't there like it used to be, and pretty much all the eggs are in Rodion Amirov's basket as far as being a high end talent goes. The Leafs are presently sitting on one pick in the top 100, and that's not a particularly good way to be.
Last week Nick Richard took a look at possible second round targets:
Today we're going to go dumpster diving in what is considered at best a draft of unknown upside due to limited scouting opportunities this year, and at worst, one of the most shallow drafts in the past decade. Still there are some interesting options available, and let's get after them…
Marcus Almquist -F
Almquist is a player that my Hunter score liked a lot, but scouts (aside from the good folks of Dobber Prospects) didn't think as highly of. While success is lower tier Swedish leagues in a shortened season are far from a definitive predictor of success, there is no doubt that Almquist dominated, and the ice was heavily tilted towards the opposition's net when he was out there.
At 5'7, I can hear the groans coming out of Toronto already, and to some extent I agree with you. Smallish wingers with upside aren't an organizational need, but there is definitely more upside with Almquist than many of the other options available in the later rounds.
At his best, Almquist is a very fun little player. He is incredibly quick and agile, and has a stellar pair of mitts. When he gets the puck in the offensive zone he can really buzz as he darts around, slips through or around traffic and funnels pucks into dangerous areas.
William Trudeau-D
Trudeau might be one of the guys who doesn't make it all the way to the Leafs fifth pick overall given that the one draft ranking he appeared on was the Bob McKenzie list, which would mean that at least one organization around the NHL has him high enough on their draft list that passing on him through five rounds seems like a stretch.
Trudeau is one of the older players in the draft, and one, that like Almquist, scored incredibly well on the Hunter Score, driven by his strong on ice goals for.
From Future Considerations:
Trudeau, who has a solid physical frame,standing at 6-foot-0 and 189 pounds, is capable of driving transitional play and can chip in with offensive production. He had 31 points (eight goals, 23 assists) in 40 games for the Islanders. If you're looking for a high-ceiling offensive defenseman, then you want your team to be all over Trudeau in the fifth round.
Cameron Whynot -D
Whynot take a chance on Cameron? He's been a strong performer in his draft year, he's at least well regarded by Bob McKenzie's scouts, and the Dobber group seems to think of him as a potential early fourth rounder as well. Defensive prospects are never a bad idea and while he's not a tower, he's got the size to be a solid contributor.
From Future Considerations:
When he chooses to be, Whynot can be effective in the transition game. With decent vision and passing ability he can make effective breakout passes, allowing his team to switch from defense to offense quickly. "Whynot is a puck-rushing defensemen who excels at finding open paths to the offensive zone and skate around forecheckers with poise," Lehoux said. "If Whynot refines his ability to take quick, efficient decisions on the zone exit, he could translate into a top 4 defensemen at the next level."
Ryker Evans -D
Another strong performer via the Hunter Score, Ryker Evans is a strong offensive defenseman option. He's playing a good number of minutes, but the on ice outcomes are far less idea than some of the others on the list. It's also significant that most of his points are secondary assists. A reasonable deterrent if we were looking at him for a top selection, but for the fifth or sixth round, Evans isn't a bad target.
This season, he is still a very effective all-around defenseman. His bread and butter seems to be his quickness to jump into space in the transition. Many times in this game and others, it does not take Evans long to be able to push into that open space given to him. You'll also find him making smart transition passes. These elements also allow him to be a very smart PPQ with his ability to corral pucks in motion and make accurate passes side to side. He is certainly engaged defensively and maintains positioning fairly well. He can still get caught being pinned to the boards or not having that ability to spin off checks at times. In the offensive zone, he still does a wonderful job of receiving pucks in motion or while in stride which lets him move to the middle of the ice quicker and release the wrist shot quicker.
Mikey Milne -F
Milne is one of the oldest first year eligibles in this draft, born on September 21st. He was nearly a point per game player last season, and the majority of those points were goals or primary assists. This is a second strong year in Winnipeg for Milne, and his GF% at 5v5 was off the charts.
Playing with dynamic rookies Conor Geekie and Zach Benson, Milne is more of a 'Mr. Right Now' instead of a 'Mr. Right' type of fit with the pair but I can't say his gritty game and supplemental skill didn't enable ice for them. Stylistically he is a pest type player who is unpolished and even though can make plays in high danger areas thanks to his high work rate to get there, doesn't give off vibes as a high IQ player. His skating ability is competent but lacks precision and efficiency on recovery and transitioning, showing overactive upper body motion and laboured strides.
Basically the takeaway here is that Milne has landed himself in a prime passenger role. His skating isn't there. His perceived hockey IQ isn't there, but nevertheless the complimentary nature of his play worked and the agitating style of his play is something that has been lacking in the Leafs organization.
OHL considerations
While I haven't included any OHL players on this list, I can't help but think that should be a strong area of focus for the Leafs in the later rounds. The complete lack of a season makes pretty much every OHL player a wild card to some extent. Some played overseas, some played in the U-18s, but as you move down the list from those considered to be the top tier players following the end of play in 2020, the progress and next steps of each player are a mystery.
The Leafs organization has plenty of connections in to the OHL community, and their information on some of the mid/late round prospects might be better than some of the other teams around the NHL. It might also be a situation where going with what you know is the best course of action, and the Leafs know the OHL, despite being very purposeful in avoiding the Canadian Hockey League in the 2020 draft.
With the Leafs only sitting on a couple picks in the later rounds it will be interesting to see who they target. It's certainly worth noting that they've done well with their later round picks out of Europe in the past few years, but insights from people like Ryan Hardy might make USHL targets more appealing than ever as well.
There is also the fact that some consensus top 100 players are always bound to slide. It wouldn't be shocking to see the Leafs lean into that either.
Related: