Hirvonen and Niemela move on to the semifinals after Finland defeats Germany at the World Juniors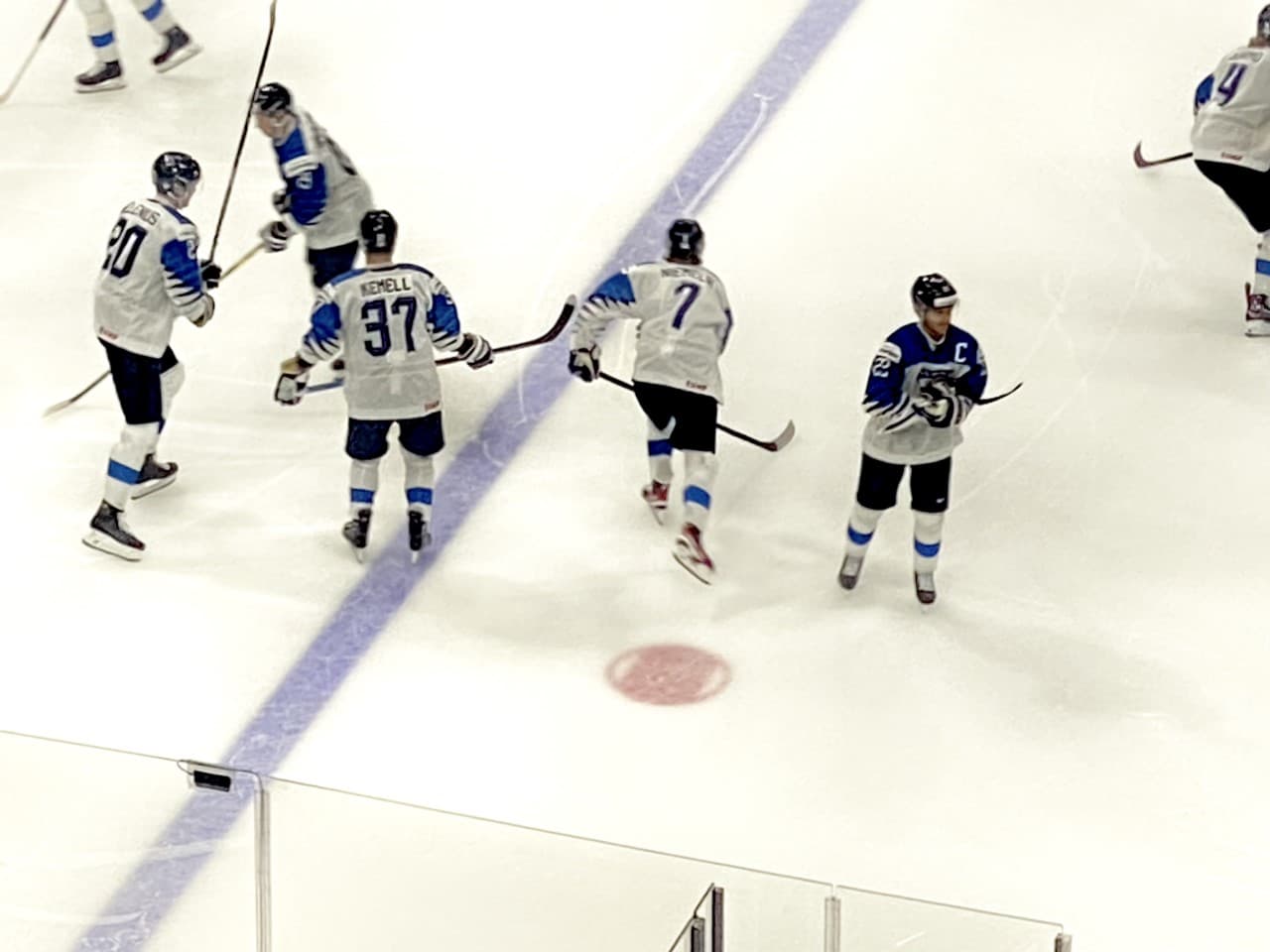 Photo credit:Jon Steitzer
The quarterfinals of the World Juniors are a bit of a scrimmage for Canada, Sweden, the United States, and Finland. With Russia absent, and Czechia not at their best this tournament, it seems like we are going to be treated to an upset-free, status quo preliminary round today.
That started with Finland vs. Germany, and after facing Canada on Monday night it was a very different type of game for Roni Hirvonen and Topi Niemela.
Heading into the game it was interesting to see how dominant that Hirvonen has been for the Finns this tournament, as he has been THE offensive driver for the team. While I agree that a hockey tournament in the middle of August shouldn't dramatically change the perceptions of players, for me personally this has been an introduction to what Hirvonen is all about in the best possible way.
The First Period
We'll start with the highlight and that is Roni Hirvonen picking up a power play goal to help Finland establish themselves early in the game. Hirvonen's goal came from his usual low post/net front area and he's quick to sweep in any garbage that he can find in that area.
Hirvonen: 
Hirvonen's game really remains unchanged. He is a relentless attacker and wants the puck. There are very few rushes that don't involve Hirvonen touching the puck.
In addition to Hirvonen's goal on the first powerplay, Hirvonen demonstrated his powerplay acumen on the second opportunity of the period, playing more of an outside role and relying on Niemela to tee him up for a one time and to effectively cycle the puck around the zone while setting up a bit further out than we've seen him play previously.
Niemela:
Niemela is definitely showing a lot more comfortable skating with the puck than he did against Canada. He is clearly looking for opportunities, and while there still have been a couple of times where he might have overthought things and gave the puck back to Germany, he's been quicker to get to the puck and he's certainly not getting pinned in his own zone against Germany.
Niemela was very effective as a powerplay quarterback and reads the play well. He's set up some decent chances, include Hirvonen's.
It's not surprising that a defenseman looks better when his workload is lighter, but seeing the versatility and adaptability in Niemela's game is noteworthy.
The Second Period
The most notable takeaway from the second period is probably the misplay of Niemela that led to the second German goal. It was by no means an egregious play, but Niemela lost the battle for the puck along the boards that led to the setup of the goal. Following that puck battle, Niemela set up in no mans land between the puckholder (Hanelt) and the eventual goal scorer in front of the net (Rossmy). Niemela was focused on the shooting lane, but left room for a pass to Rossmy that gave him the room to score as Niemela's partner was covering the far side of the net away from Rossmy.
As for Finland at large, the period only yielded two shots on goal, so there's not a lot of praise to sing anywhere. Hirvonen took a solid hit from Munzenberger that knocked him off the puck and that was probably his most notable moment of the period, but we did also see Hirvonen begin to play a bit lower in the Finnish zone this period, as his team needed additional defensive zone support as Germany applied pressure throughout.
The Third Period
Finland used the powerplay to put this one away, and while that didn't really involve either Niemela or Hirvonen to achieve those results, both players were effective in making sure that Germany was limited in their opportunities to get back into it.
Both Hirvonen and Niemela showcased more of their defensive play in the third and while the outcome was no surprise, they played their roles in Finland achieving a 5-2 victory and moving on to the Semi Finals, and a shot at either the Gold or Bronze medal game.
The next opponent will provide another situation similar to the matchup we saw between Canada and Finland. It won't be easy and as a result we'll see Niemela's play likely shift, and while Hirvonen will be Hirvonen, he might not have the ease of getting on the scoresheet.
With his goal today Hirvonen has temporarily pulled into a tie for 4th in the tournament in scoring, but we can assume the three later games will shift that somewhat.
More from The Leafs Nation: