Holmberg is back and Brodie skates: Leafs Practice Notes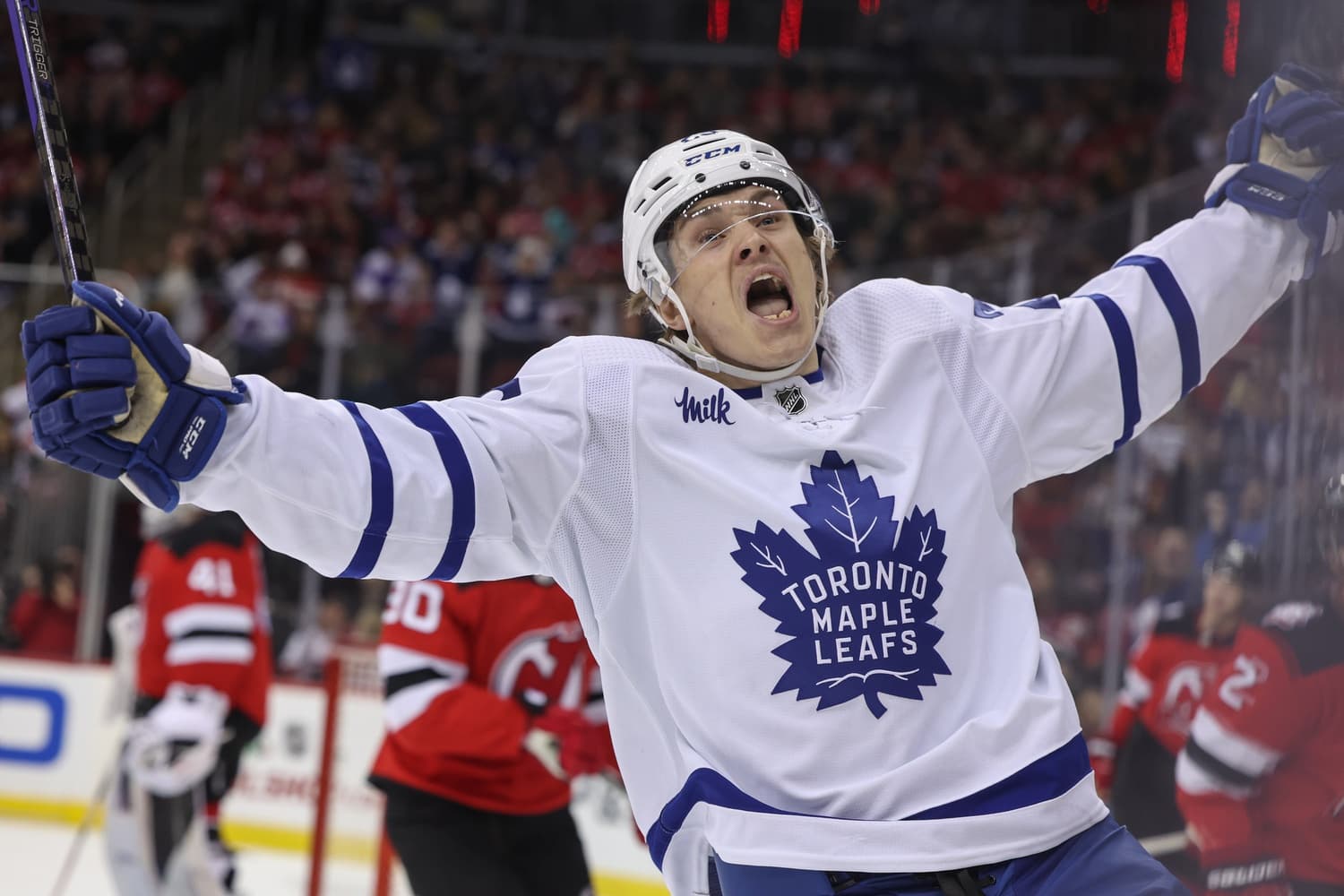 Photo credit:Ed Mulholland-USA TODAY Sports
Leafs are back at it again tonight facing the Islanders. Remember, that team that doesn't need John Tavares (Tavares has outscored the leading scorer on the Islanders every season since he left) and the team that rushed out to hire Lou Lamoriello after the Leafs canned him (UBS Arena now features nightly "Fire Lou" chants.) Yes, it's an interesting game tonight, but it was also an interesting morning skate today.
Pontus is back! This was pretty much a lock the second that Dryden Hunt hit waivers. Holmberg has earned his spot in the NHL and getting him back into the lineup after his brief illness makes sense. Having Holmberg back is absolutely worth risking losing Dryden Hunt over.
I think this is the right assessment when it comes to Hunt too. There are things to like about him, but right now the Leafs should like Holmberg more and they certainly seem to be getting a lot more out of Bobby McMann as well.
TJ Brodie skated with the Leafs this morning, but Keefe was quick to rule him out for tonight's game as well as Wednesday's game. There are three more games after that before the All-Star break and I guess it will come down to how the Leafs are looking and how Brodie is feeling if they bring TJ back before that extended rest.
The interesting adjustment in the Leafs lineup is that Kerfoot is back to the 3 line wing spot and Bobby McMann will be joining Pontus Holmberg on the fourth line. As much as you can be excited about a fourth line, that's the excitement that I'm experiencing here. This is the line that I'd like to see the Leafs roll as long as it can be successful. All that can chance depending on who the Leafs bring in at the trade deadline, but with the personnel they have today, this looks like an optimized 1st, 2nd, and 4th line. The 3rd line isn't too shabby either, but Kerfoot still seems like the odd man out on any line he is assigned to.
When Brodie returns to the lineup it will be interesting to see what the Leafs do with their pairings, but it at least seems interesting that he is getting work on the left side instead of right. That could be more for Benn's benefit to work on the right side, but wonder if Giordano will get a couple of nights of rest in the future.
The Leafs will know the fate of Dryden Hunt in a few hours. Based on Keefe's comments above, the Leafs are likely hopeful they can assign Hunt to the Marlies and continue working with him. That said the Leafs never seem to have luck with waivers when it comes to players they want to keep as depth.
It's also worth noting that Samsonov is getting the start tonight.