Honouring Börje Salming: Leafs Morning Take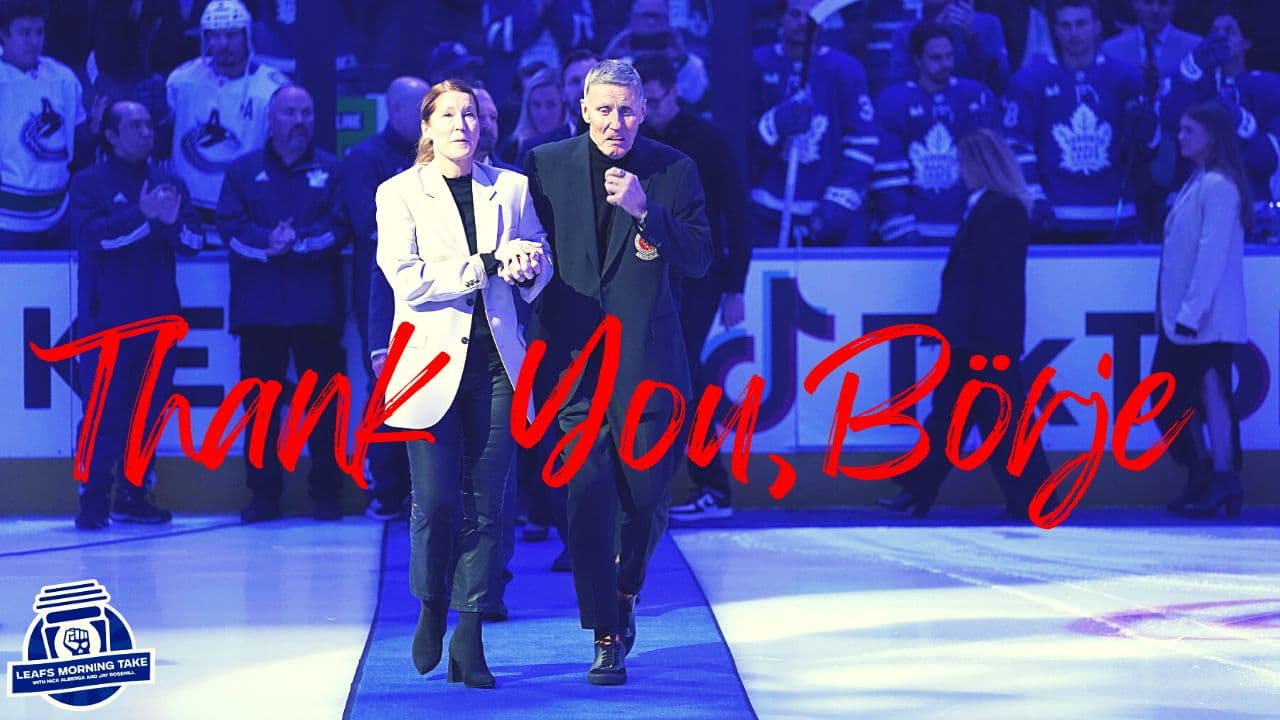 Coming off an emotional weekend in Toronto, Rosie and I reconvened for the Monday Edition of
Leafs Morning Take
.
And suffice it is to say, there was a lot to catch up on.
Indisputably, the past four days have been about Börje Salming and honouring the legend – past and present. Despite the tough circumstances, I thought the Leafs game operations staff did a tremendous job with the ceremony. It really put life into perspective. Honestly, hockey was the last thing on my mind when watching, it was all about the human and the positive affect/impact he's had on so many.
It was a difficult transition, but after that, we got into the actual games from this past weekend. On Friday night, the Leafs fell 4-2 to Pittsburgh before edging the fragile Canucks 3-2 on Saturday night. After a 4-4-2 October, Toronto is now 4-1-1 to start the month of November.
Furthermore, we also touched on the Hockey Hall of Fame Class of 2022. How Swede it is.
I'm flying solo tomorrow, Rosie's working the firefighting gig. That said, he will make an appearance with another edition of '3 Hits With Rosie', so you will get your fix.
Talk on Tuesday at 11 AM ET!
Don't forget to subscribe, like, and leave us a review wherever you're checking us out!