How are we feeling about December Nick Ritchie?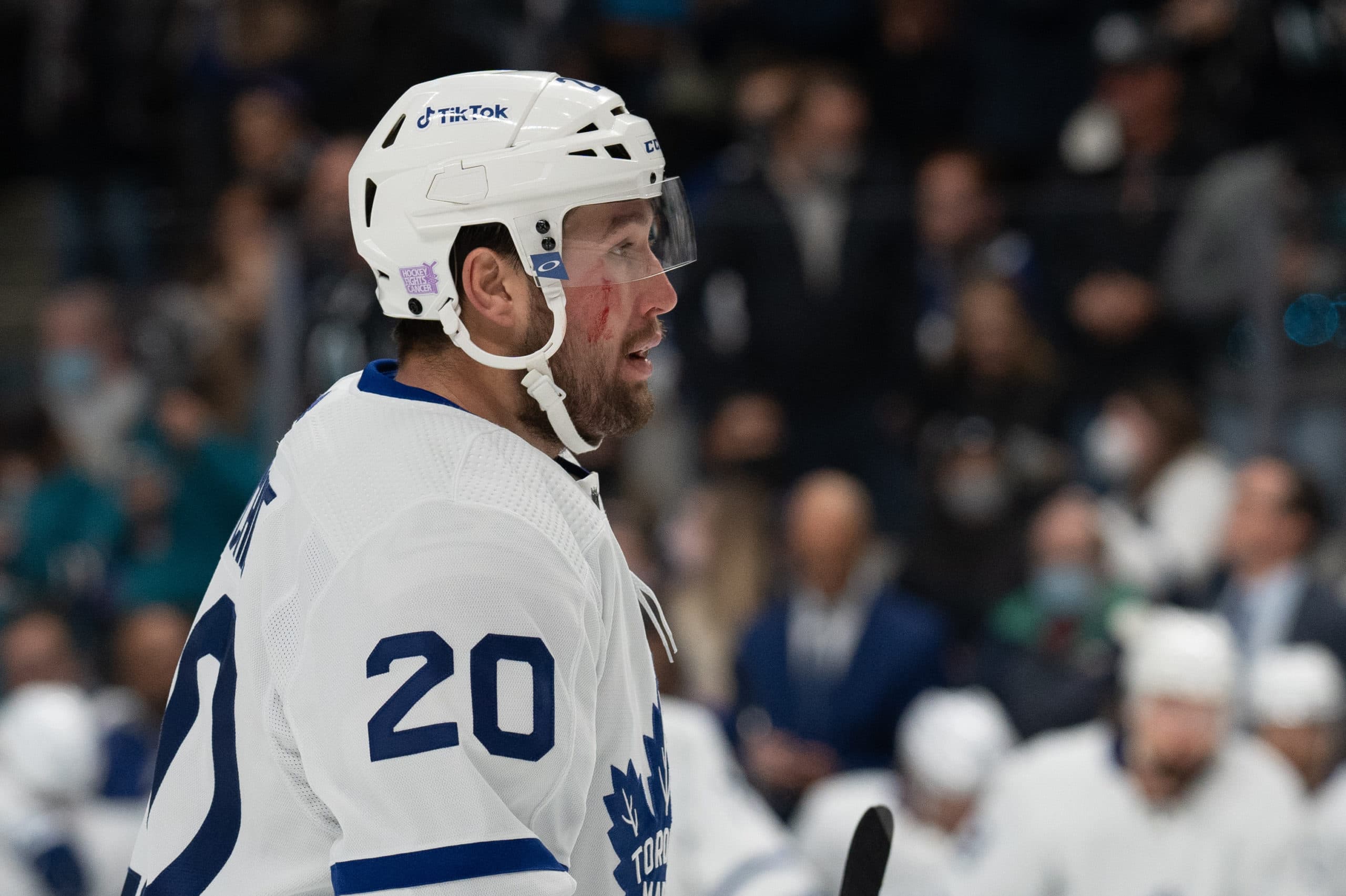 Photo credit:Stan Szeto-USA TODAY Sports
Nick Ritchie didn't have an ideal start to his time as a Leaf. In fact it was pretty bad. His contract looked like it would haunt the Leafs. His first 19 games had two points. Two assists. In addition to that the he looked out of place and straight up confused at times playing in the Leafs system. He was gifted an opportunity of starting out with Marner and Tavares, then Marner and Matthews, and then he started sliding down the lineup card. Interestingly enough as Ritchie slide down the lineup his results finally began to improve, some thanks probably need to go to Jason Spezza and Wayne Simmonds for giving him the boost. Now we're looking at a player who has six points (including his first goal as a Leaf) in his last 10 games.
A quick look at Ritchie's time in Boston shows the production drop offs aren't out of the norm for him. When he was brought over to the Bruins he had just 2 points in his first seven games, and if you include his eight playoff games he had with the Bruins that season, he had 3 points in 15 games to start his time there.
Despite Ritchie's 15 goal season last year that seems impressive in the shortened season, it's worth noting that his March and April 30 games stretch matched his eight point production he has in 29 games this season. The year before Ritchie's season with the Ducks started with 11 points in his first 31 games. In summary, Ritchie has dry spells, and what we've seen isn't anything new.
So where does that truly leave the Leafs? Well, a pessimistic view would be that Nick Ritchie is an inconsistent producer of offence who seems best suited as a $2.5M fourth line winger. An optimist might say that Ritchie provides some much needed physicality, and from time to time he'll chip in with some points as well. The entire time I type this, I can't help but feel that Ritchie is very much a Zach Kassian type player. Somewhat overvalued for his physical play, but can give you brief periods where you think he's capable of more than his annualized numbers show. Hilariously, as stressed out as Leafs fans can be about Ritchie, it's still a better cheaper and shorter term contract than Kassian's, so at least we can still laugh at the Oilers.
As for what else the Leafs can get out of Ritchie, my guess is it's a bit more complicated now that Mikheyev has returned. Bunting has found his place on the Matthews line, Kerfoot has taken up residency on the second line, and making Mikheyev work on the third line seems to be the priority, but Engvall has been better with Kampf than Ritchie as well. It seems like it's fourth line or nothing at all for Ritchie. At least the Leafs fourth line is one hell of a fourth line.
Ritchie plays hockey different from most of the Leafs forwards. He's a bit more of a straight forward throwback to what worked for Toronto during the Quinn era and hasn't really worked since. Keeping a player like Ritchie in the lineup, but not necessarily relying on him too much still seems in the best interest of the Leafs. It's entirely possible the worst of Ritchie is behind Toronto, but expecting consistent production seems like hoping for too much.