How Swede it is, Leafs win one for Börje: Muzzy's Muzings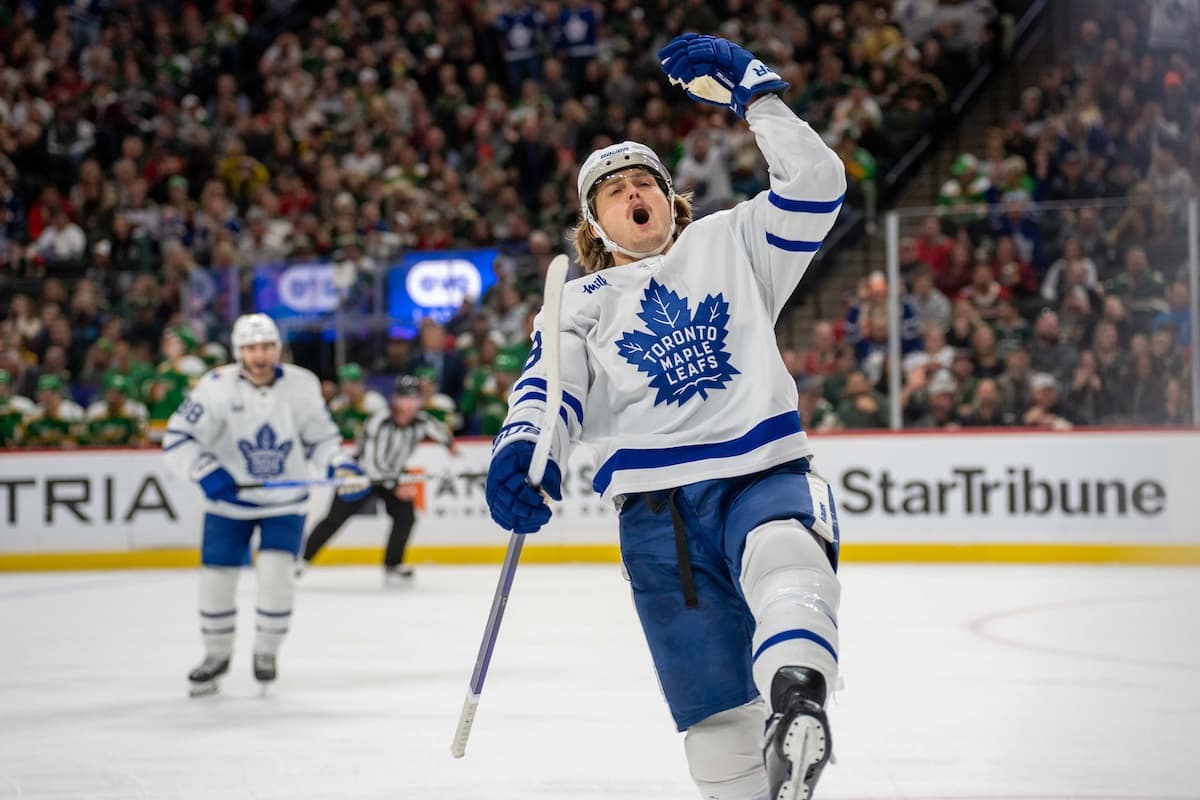 Photo credit:Matt Blewett-USA TODAY Sports
It's only fitting that there were Swedish finger prints all over this afternoon's gutsy victory in Minnesota.
Just 24 hours after the passing of the legendary Börje Salming, William Nylander potted the game winner as the Leafs (12-5-5) topped the Wild 4-3 in Saint Paul.
Coincidence or not, life works in mysterious ways sometimes. That was Nylander's 148th goal as a Maple Leaf, which tied him with who else..Borje Salming. Crazy, right?
But, there's more…Believe it or not, a Swedish player factored in on all four of Toronto's goals on Friday afternoon. Meantime, Matt Murray made 25 stops – including a huge one late on Kirill Kaprizov – to improve to 4-0-1 since coming back from injury. The Leafs extended their point streak to seven games (5-0-2), they're 8-1-3 in November.
With his goal 3:42 into the game, Mitch Marner extended his league-high point streak to 15. Calle Jarnkrok and Zach Aston-Reese had the other goals for Toronto.
Muzzy's Muzings:
TEAM DEFENCE
The most impressive thing about this run for Toronto is that they're beating quality teams with an extremely depleted d-corps. Honestly, they're defying logic right now, the team buy-in has been tremendous. From Matt Murray down, they're playing a very sound and complete game. I know I've been somewhat hard on them this season, but this team deserves a lot of credit for pulling it together.
FIRST GOAL
Remember those slow starts in October? Over the last little while, the Leafs have been prepared and ready to go from puck drop. After today's win, they're now 6-3-2 on the season when scoring first. Addition, they improved to 7-1-5 in one goal games. Bottom line: Toronto's a scary team when they're not chasing the game.
MATT MURRAY
He's been incredible, there's no other way around it. Since coming off IR, the 28-year-old has given the Leafs a chance to win every time out, that's all you can ask for. Furthermore, I'm excited to see what the Murray/Samsonov tandem could look like long-term. Considering how much flack Kyle Dubas and company took in the offseason for their goaltending decisions, they look like geniuses right now. It's a long season, though.
Highlight of the Night:
 WHAT'S NEXT?
For the third time in 15 days, the Leafs and Pens will get together tomorrow night in Pittsburgh. The two teams split their previous two meetings this month. What a strange schedule.