If the Leafs are making a roster change, what is the change that would make the biggest difference?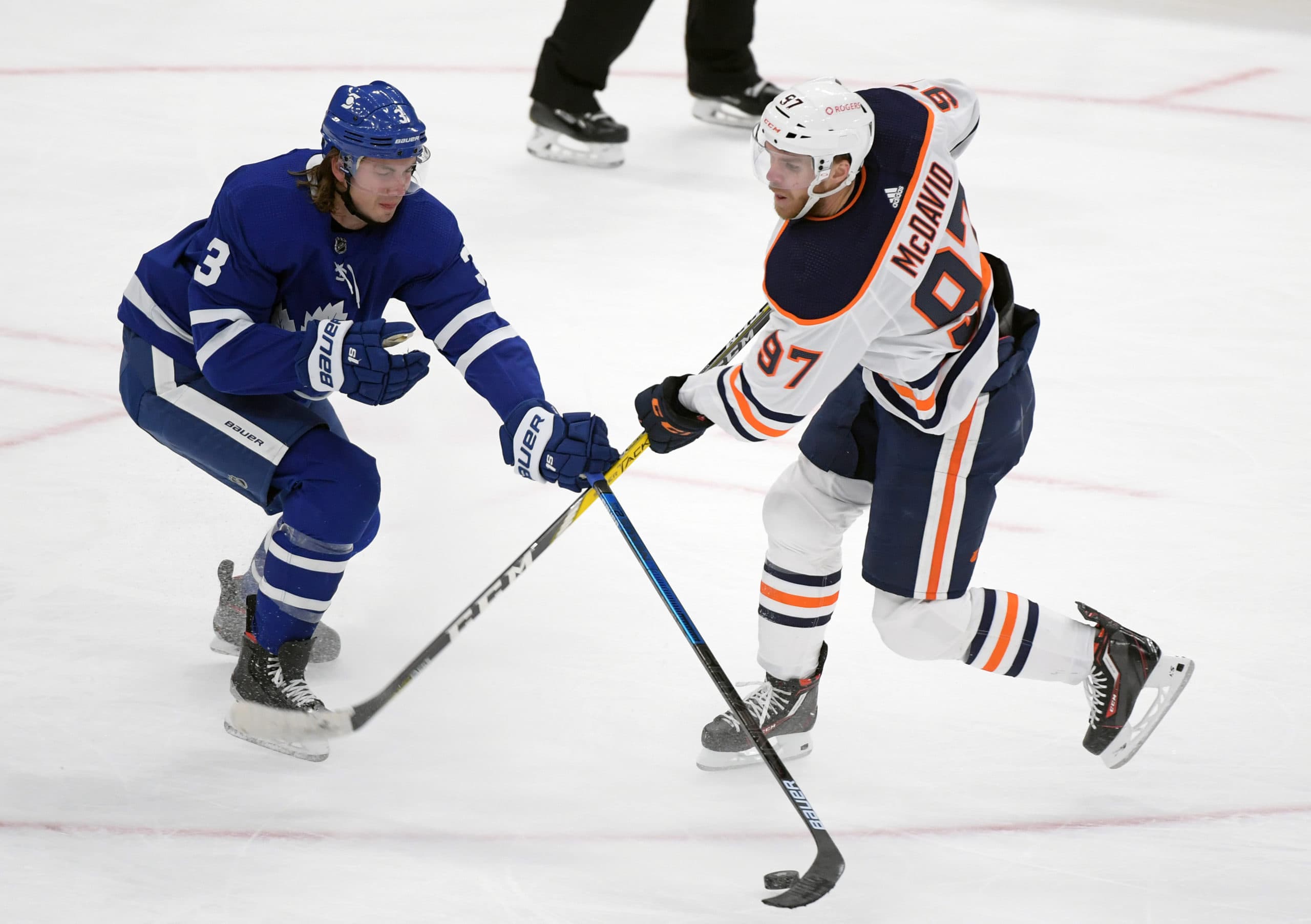 Photo credit:Dan Hamilton-USA TODAY Sports
Today marks the NHL Holiday Roster Freeze. A generally insignificant date when it comes to NHL transactions, but it's often painted with the possibility of being a trade deadline junior. It isn't. This year it will be a bit more significant in that with the number of COVID protocol players around the league, it's that last best opportunity to manage your callups and replacements before the holiday, outside of emergency situations. Big fun.
In the spirit of our holiday roundtables articles, today we're looking a bit ahead, and the question posed is "What roster change can happen in order to make you feel more confident about the first round?"
Nick Barden
I want to say one more right-winger, but hopefully by the time this is out Nick Ritchie and Ilya Mikheyev have started rolling.
Joseph Zita
Trading for another defenseman that can play top four minutes if needed and potentially some forward help too because you can never go wrong with extra depth.
Michael Mazzei
It involves Holl either being more reliable or gone.
Dylan Murphy
Not featuring Pierre Engvall and Justin Holl as everyday players. Between Mikheyev and Sandin's eventual return from injury, that theoretically should push them out of the lineup and make for a much more complete team.
Nick Richard
I think it has been clear through the early part of the season that the Leafs' blue line isn't the strength it appeared to be last season. While Rielly has been fantastic and TJ Brodie has settled in as of late, Jake Muzzin and especially Justin Holl have struggled mightily for most of the season. The Leafs have gotten some strong play out of youngsters Rasmus Sandin and Timothy Liljegren, but asking one of them to handle top-four minutes in what the team is hoping will be a long playoff run might be a tall order. Kyle Dubas will be looking to fortify the Leafs' blue line ahead of the trade deadline, especially if Muzzin and Holl don't start to find their games in the second half.
Scott Maxwell
I don't think there's anything they could do at this point. Dubas could rob GMs blind and load up the Leafs with an actual All-Star team and I'd still expect them to lose their first round series. Last season was the ultimate gimme, and they choked it, so I don't see them changing my stance about that until they actually win a round.
Mark Norman
Just give me more and more offensive depth in case we have another vanishing act by our best players. If you can upgrade on Engvall or Mikheyev on the left side, do it. They aren't difference makers.
Jon Steitzer
As much as a fun new forward (read: Dylan Strome) has a ton of appeal for me, a big grand move to solidify the Leafs blueline would probably do a lot more for my confidence in the Leafs. Strome is good, probably a better future fit than a defenseman, and by far more fun than a defenseman, but with warts emerging in Muzzin's game, and ongoing injury concerns with him, and Toronto not really getting much to be excited out of from either Holl or Dermott, adding a strong rental defender would be a dream.
What do you think? What do the Leafs need to do from a roster perspective to make you feel more confident in this team? Tell us in the comments.